Gallery Talks by Curators
Talk #7 "Southeast Asian History and Intergenerational Dialogue"
Conducted in Japanese
Talks by the exhibition curators conducted in a gallery-tour format.
Date & Time

14:00-15:00, 2017.9.20 [Wed]
Talk #3, #6, #8 of this program (9 Talks in total) are held at The National Art Center ,Tokyo.
Please see exhibition website for details. (http://sunshower2017.jp/en/index.html)
Booking

Not required (Please come to the entrance hall of the exhibition directly)
Speaker

Kataoka Mami (Chief Curator, Mori Art Museum)
Organizers

The National Art Center, Tokyo; Mori Art Museum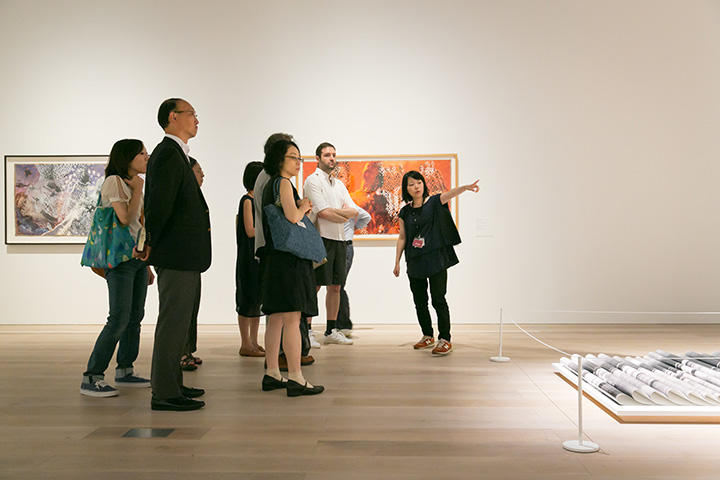 Notes on Bookings
Please note that speakers are subject to change without prior notice.
All prices include tax.
Notes on Personal Information
Personal information acquired and retained by Mori Art Museum on the website will be used and managed according to the privacy policy of our company.
Booking forms use SSL encryption to protect your private information.
Registrants will receive "MAM NEWS (Mori Art Museum Mail Magazines)" that deliver the latest news and information about the Mori Art Museum.