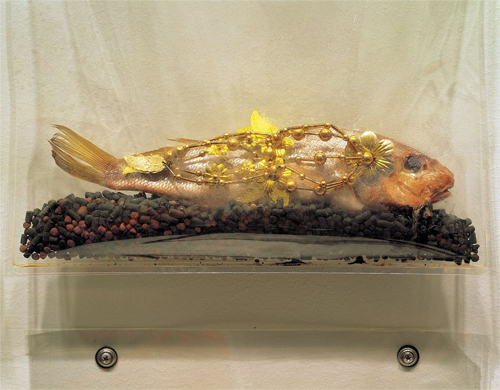 Majestic Splendor
1997
stills from original installation
Courtesy: Studio Lee Bul
Photo: Robert Puglisi
In 1997, Majestic Splendor was exhibited as part of the "Projects" series at The Museum of Modern Art, New York. The artwork, which consisted of garishly decorated raw fish, filled the gallery with a terrible stench and they were consequently removed shortly after the exhibition opened. It was particularly symbolic that the art museum that had defined modern art thus rejected her attempt to question the concept of ornamented beauty, because she had incorporated into that attempt the time during which the beauty would deteriorate.