Hiroshi Sugimoto is one of the most significant Japanese contemporary artists to have emerged in the last 30 years. In his photographic series, as well as his experiments with sculptural objects, architecture and exhibition design, Sugimoto attempts to highlight and expand our perception of such abstract qualities as time, light, space, movement, spirit - and the nature of reality itself.
Hiroshi Sugimoto: End of Time represents the first chance to survey the artist's whole photographic work, made from the 1970s until the present. It includes his best-known works, such as the Dioramas, which he photographed, in life-like detail, at natural history and other museums; Seascapes, depicting oceans around the world; Theatres, for which he sets his exposure times to the length of the film showing; and other series: Portraits, Architecture, Sea of Buddha and Conceptual Forms.
The exhibition also includes the artist's most recent experiments: fusions of photography with architecture and traditional Noh theatre. Colors of Shadow, a new series of color photographs of changing light in the artist's studio, will have its world premiere. The exhibition is designed by Sugimoto and incorporates a Noh stage, on which a Noh play will be performed. Visitors can also enjoy a sound installation created by Sugimoto in collaboration with internationally renowned sound artist Ikeda Ryoji.
The exhibition will travel to the Hirshhorn Museum and Sculpture Garden, Washington D.C., and other venues in 2006.
Artist Profile
Born in Tokyo in 1948, Sugimoto left Japan in 1970 after graduating from Rikkyo University with a degree in economics. He traveled throughout the Soviet Union and Europe and then moved to Los Angeles, where he studied photography at the Art Center College of Design. His work has been exhibited in group and solo shows internationally and he was the recipient of the Hasselblad Foundation International Award in Photography in 2001 and the Mainichi Art Prize in 1988. He currently lives in New York and Tokyo.


Hiroshi Sugimoto
Polar Bear 1976
gelatin-silver print
119.4 x 149.2cm




Hiroshi Sugimoto
Caribbean Sea, Jamaica 1980
gelatin-silver print
119.4 x 149.2 cm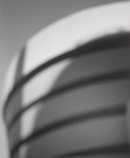 Hiroshi Sugimoto
Guggenheim Museum, New York (Architect: Frank Lloyd Wright) 1997
gelatin-silver print
149.2 x 119.4cm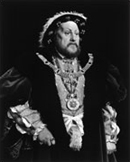 Hiroshi Sugimoto
Henry VIII 1999
gelatin-silver print
149.2 x 119.4 cm
Collection of the Deutsche Bank / Guggenheim Museum
Commissioned by the Deutsche Bank in Consultation with the Solomon R.
Guggenheim Foundation for the Deutsche Guggenheim Berlin