Latest information and updates on the artist Aida Makoto, his activities and his solo exhibition at the Mori Art Museum, Tokyo.
About the Exhibition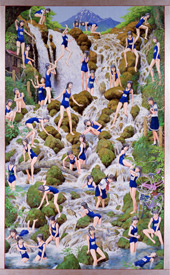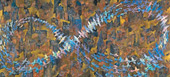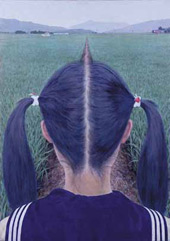 AIDA MAKOTO, UNVEILED GENIUS IN CHAOS!
Aida Makoto is one of the most noted contemporary artists in Japan today. Though grotesque and erotic in style, Aida's work displays an incisive critical faculty when it comes to political and historical issues.
And, while projecting modern Japanese society, he simultaneously draws heavily on traditional artworks and modes of expression. It is also true, however, that surveying Aida's oeuvre, that very ambiguity starts to resemble a miniature version of Japanese society. This exhibition, Aida Makoto's first solo museum show, will reveal the artist in all his chaotic glory, via around 100 works - including new offerings - covering the two decades since his arrival on the international art scene.
Exhibition Period:
November 17 (Sat), 2012 – March 31 (Sun), 2013
>>Open Hours
Venue:
Mori Art Museum 53F Roppongi Hills Mori Tower
Organizer:
Mori Art Museum
Curated by:
Kataoka Mami (Chief Curator, Mori Art Museum)
Corporate Sponsors:
OBAYASHI CORPORATION
SANKEN SETSUBI KOGYO CO.,LTD.
SHINRYO CORPORATION
KYUDENKO
Special Support:
Aida Makoto: Heisei Kanjin Project
>>List of Supporters
>>Supporter's Messages
Support:
Mizuma Art Gallery
Champagne Nicolas Feuillatte
BOMBAY SAPPHIRE
Media Partner:
niconico

This exhibition contains works with provocative and sexually explicit content. These works reflect diverse aspects of contemporary society in Japan. However, please be warned if you find subject matter of this nature disturbing. The sexually explicit works are displayed in especially designated room and these are marked as being suitable for 18 years old or older only.