Sino-Japanese photographer duo RongRong & inri launched their Beijing-based joint practice in 2000, and since then have continued to take photographs grounded in everyday life, focusing on subjects such as their growing family, the changing Chinese landscape, and destruction of the environment.
In 2007 RongRong & inri used their own funds to establish the "Three Shadows Photography Art Centre," a complex dedicated for photography on a large site in Beijing's Caochangdi arts district. Designed by artist Ai Weiwei, an early supporter of the pair's career, the building was a revolutionary structure equipped with a gallery, dark room, library and artist-in-residence facility. In 2009 RongRong & inri launched the "Three Shadows Photography Award." The aim of the award is to identify and cultivate up-and-coming Chinese photographers, and it has indeed proved a stepping-stone to success for photographers with their sights set on an international career. Three Shadows has embarked on a range of ventures from exhibitions to lectures and workshops, based on its network of photographers and critics around the world and including an international photography festival (2010- ) run jointly with the 40-year-old Rencontres d'Arles photography festival in Arles, France, and an exhibition of works from the "Three Shadows Photography Award" at the Echigo-Tsumari Art Triennale in Niigata (2015). In 2015, Three Shadows opened another branch site in the city of Xiamen in Fujian Province, thus extending its activities even further.
This exhibition looks back on ten years of Three Shadow's efforts to promote the photographic arts in China. With input from art historian Wu Hung, it will also make some observations on the role of Three Shadows in the history of Chinese contemporary photography. In addition to books, magazines and photographs, the exhibition also features video footage of interviews with critics, artists and staff who have witnessed first-hand the growth of Three Shadows.
The name "Three Shadows" has its origins in the words of Laozi: "Dao begets one; One begets two; Two begets three; Three begets all things." The exhibition will present this unique center for photography created in the hope of becoming a place where photography (the "shadows") in turn begets infinite possibilities.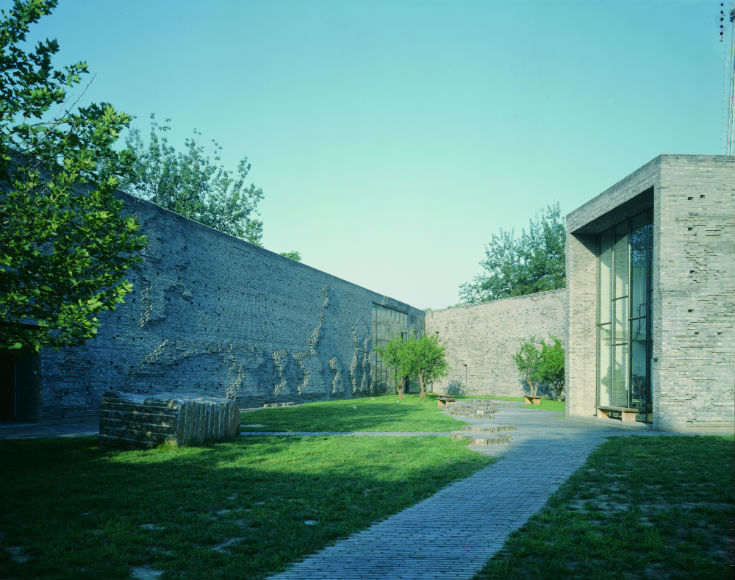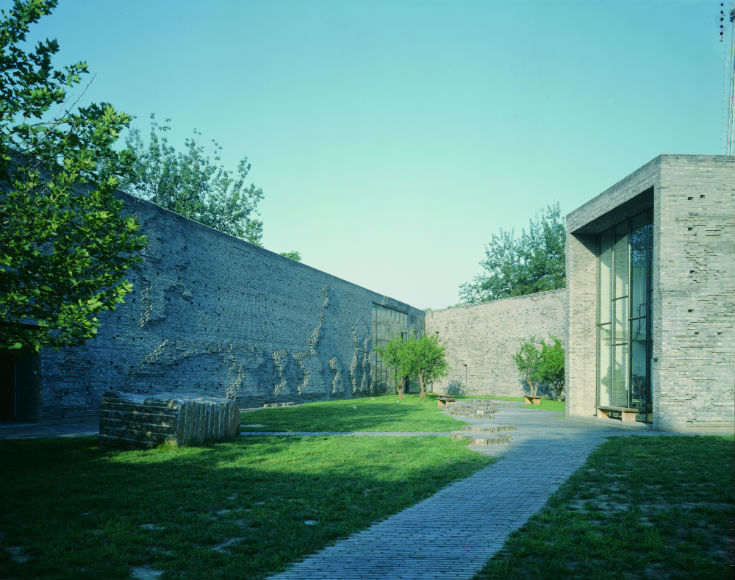 Photos of Three Shadows' Activities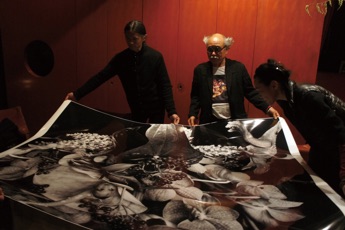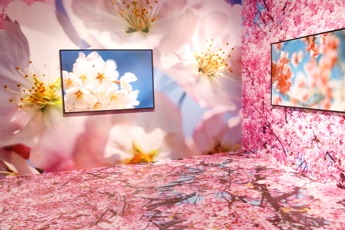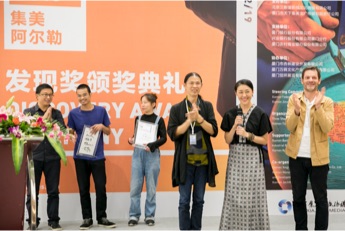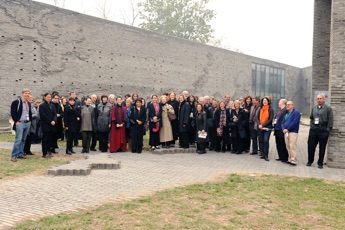 ---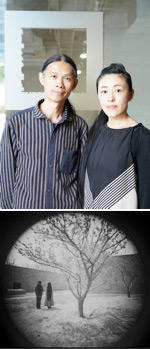 RongRong & inri
RongRong (born 1968 in Fujian Province, China) and inri (born 1973 in Kanagawa, Japan) have been working together since 2000 and have been widely exhibited both locally and internationally. They established Three Shadows Photography Art Centre in Beijing in 2007 which is the first private art center specializing photography, and have been actively promoting China's contemporary photography through diverse activities. Their major exhibitions include "Compound Eye: Works by RongRong & inri 2000-2010"(He Xiangning Art Museum, Shenzhen, China, 2010), "Three Begets Ten Thousand Things" (Shiseido Gallery, Tokyo, 2011) , "Echigo-Tsumari Art Triennale 2012"(Nigata, 2012), "The Aesthetics of Photography-Five Elements"(Tokyo Metropolitan Museum of Photography, 2013), "All You Need Is Love: From Chagall to Kusama and Hatsune Miku"(Mori Art Museum, 2013). Awarded the Outstanding Contribution to Photography Prize (Sony World Photography Awards, 2016).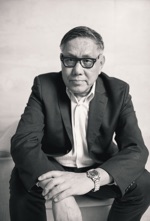 Wu Hung
Wu Hung, an art historian, critic, and curator, holds the Distinguished Service Professorship at the Department of Art History and the Department of East Asian Languages and Civilizations at the University of Chicago, and is the director of the Center for the Art of East Asia and the Consulting Curator at the Smart Museum at the same university. He sits on many international committees including Guggenheim Museum's Asian Art Council. He is also a permanent member of the American Academy of Art and Science. He has curated many contemporary art exhibitions since the 1980s, including individual artists' one-person shows, thematic group exhibitions, and biennales and triennials. His major publications include Wu Hung on Contemporary Chinese Artists (2009), Contemporary Chinese Art: Primary Documents (2010), and Contemporary Chinese Art: A History (2014)
---
MAM Research 005: Laboratory for Chinese Contemporary Photography – Three Shadows Photography Art Centre
Organizer
Mori Art Museum
Curated by
Araki Natsumi (Curator, Mori Art Museum)
Wu Hung (Distinguished Service Professor of the Department of Art History, The University of Chicago)
In Cooperation with
Three Shadows Photography Art Centre
---
Notice Regarding Photography in the Galleries
At the exhibition "MAM Research 005: Laboratory for Chinese Contemporary Photography – Three Shadows Photography Art Centre," you may photograph the artworks under the following conditions.
When taking permitted photographs:
Do NOT touch the works of art.
Do NOT interfere with other visitors' enjoyment of the museum.
Do NOT use flash lighting.
Do NOT use tripods and selfie sticks.
NO FILMING ALLOWED.
When using photographs taken of the exhibition:
Photographs may be used for non-commercial purposes only. Photographs may NOT be used for commercial purposes.
Photographs may NOT be altered in any ways.
The conditions above are licensed under the Creative Commons License. When uploading photographs for blogs or any other photo-sharing services, please make sure to display the below marks and phrases with the photograph.
Example:
Artist's name and work title: RongRong & inri Three Shadows, Beijing 2008 No.20-3
This photograph is licensed under "Creative Commons Attribution-Noncommercial-NoDerivative Works 2.1 Japan."
* For details about the Creative Commons License and marks, please see the Creative Commons Japan website: http://creativecommons.jp
* If photographs that include other museum visitors are made public, they may infringe on that person's right of portrait.
---
About "MAM Research"
Japanese and Asian contemporary art is one of the main focuses of the Mori Art Museum's programs, yet "Asia" covers a broad territory, making it difficult to grasp an overall picture of it. The "MAM Research" series intends to examine the multi-layered social, political and economic backgrounds that have given rise to Asian contemporary art and sees to shed light on their historical contexts, while focusing on individual artists, curators, art movements and art institutions throughout Asia. Premised on collaborative projects with archives, research institutions and scholars, "MAM Research" does not limit exhibited items to "artworks" but also presents such materials as videos, photographs, texts and historical records.