Online Programs to Remain after August, Renamed as "MAM Digital"! (Limited-Time Only "Stay Home, Stay Creative: MAM@HOME" to End on July 31)
2020.6.24 [Wed]
The "Mori Art Museum DIGITAL" online program launched during the Museum's temporary closure, will be renamed "MAM Digital" and continue as an important element of post-COVID-19 activities at the Museum. The "Stay Home, Stay Creative: MAM@HOME" program run for a limited-time only will end on July 31 with the opening of STARS, however, a variety of other exciting programs and events are planned from August onward, so be sure to watch this space.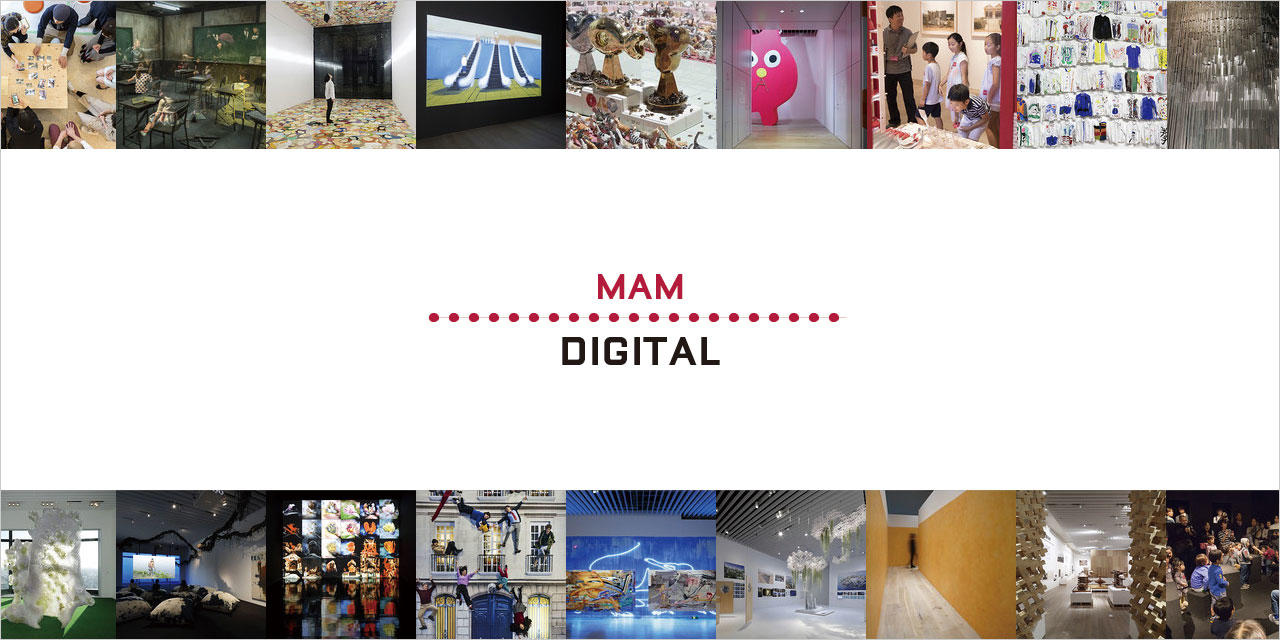 "MAM Digital" Online Program
The "MAM Screen Special Online Screenings" and "LEARNING ONLINE" programs will continue to run from August onward, including the new "LEARNING ONLINE" programs detailed below. In addition, learning programs for STARS will also be organized as part of "MAM Digital."
New "LEARNING ONLINE" Programs
"Meet the Artists"
The "Meet the Artists" series is aimed at youngsters aged 6-14, giving them the chance to speak personally, in their own words, with artists and curators online. First up will be artist and "Meet the Artists" collaborator Yamamoto Takayuki, giving children an online opportunity for the kind of "direct encounter with art" that will show them how to look at the world from different angles, and find wonder and richness in the everyday world.
An Urgent Talk
"How Do Artists See the World Now? Vol. 1"
The "Urgent Talk" series, which serves as a platform for artists, curators, critics, activists and others engaged in meaningful and innovative work around the world to discuss topics of urgent importance, is now to be rolled out in the realm of "MAM Digital" as well. The inaugural Urgent Talk online will feature artist Takayama Akira in the first of a new series, with the theme "How Do Artists See the World Now?"
* Details about these Programs will be announced on the website on a later date.