"MAM Digital Premium" Kicking off!
Exclusive Content including Artist Talks by Lee Ufan and Yoshitomo Nara, as well as Gallery Tour by Curators Available Now on Fee-Based Streams
2020.10.21 [Wed]
Mori Art Museum this past May launched the online program "MAM Digital," which is developed through digital media. As a new initiative, we have just launched the paid program "MAM Digital Premium."
"MAM Digital Premium" delivers longer content in higher quality that also supports 4K that was not possible with the programs previously released for free. For production, we commission artists and filmmakers for supervision, and the result is high-quality, more spectacular video content.
Starting with Artist Talks by Lee Ufan and Yoshitomo Nara, both featured artists in the STARS: Six Contemporary Artists from Japan to the World, and a STARS Gallery Tour by the curators of the exhibition, we are planning to continue with more content by releasing one by one. You can enjoy a wide variety of stories about exhibitions and contemporary art at any time and place of your choice - such as lives and artworks explained by the artists themselves, production scenes in the studio, and detailed explanations by curators.
Current Lineup
Artist Talk "MY WORK" - Lee Ufan
In this interview shot in the summer of 2020 at home and studio of artist/writer Lee Ufan, whose work has featured in art museums and international exhibitions all around the world, Lee looks back on his life to date - from childhood memories of his school days in Korea, to a move to Japan in the late 1950s that essentially began as a mission to deliver medicine to a family member, and his subsequent half-century on the art scene.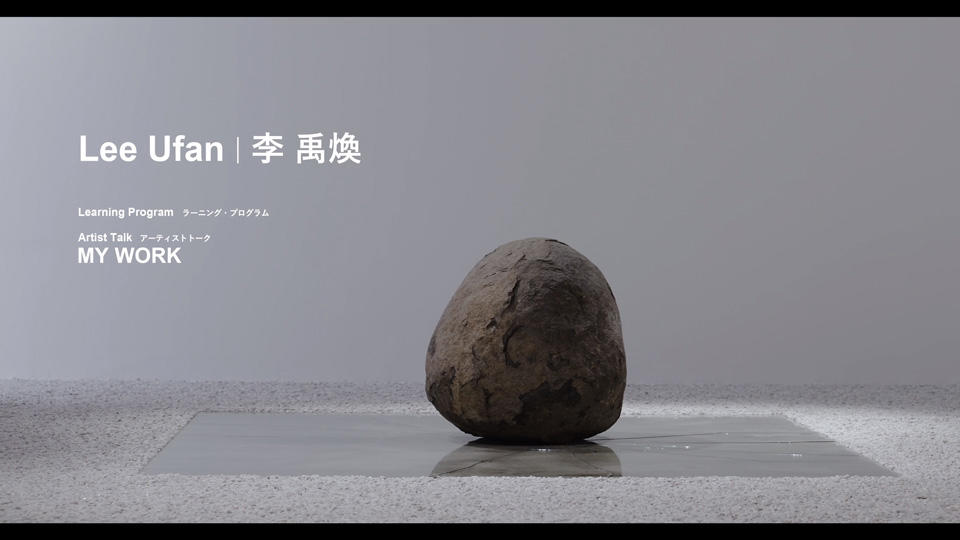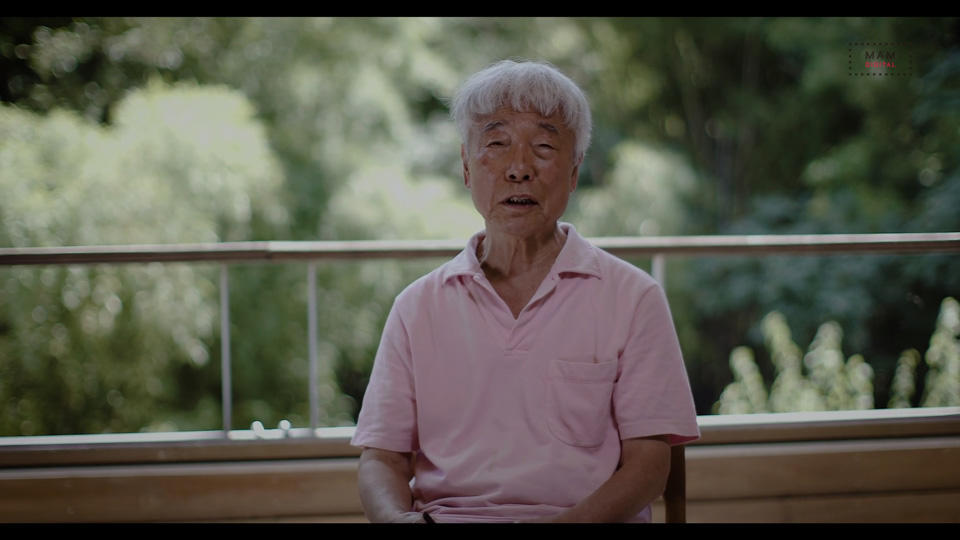 Featuring: Lee Ufan
Duration: 41 min.
Directed by Fujii Hikaru
Rent: 500 yen / 72-hour streaming period
Artist Talk "MY WORK" - Yoshitomo Nara
Using for reference the collection of his works published by Phaidon in April 2020, Yoshitomo Nara reflects in person on his journey to date in a talk covering everything there is to know about the artist, from memories of his childhood in the Aomori city of Hirosaki, to how a teenage boy who was into music came to set his sights on art school, and the international career forged in the years since his return from studying in Germany.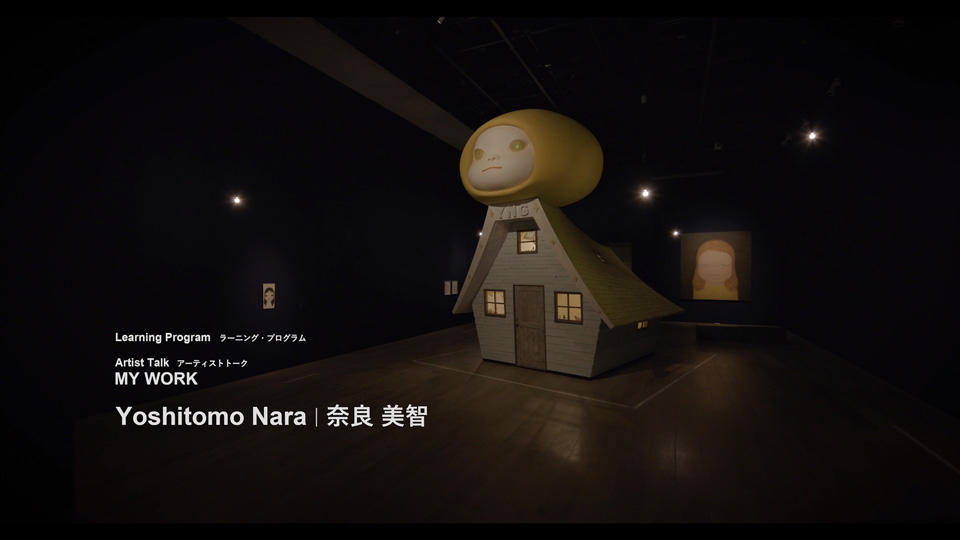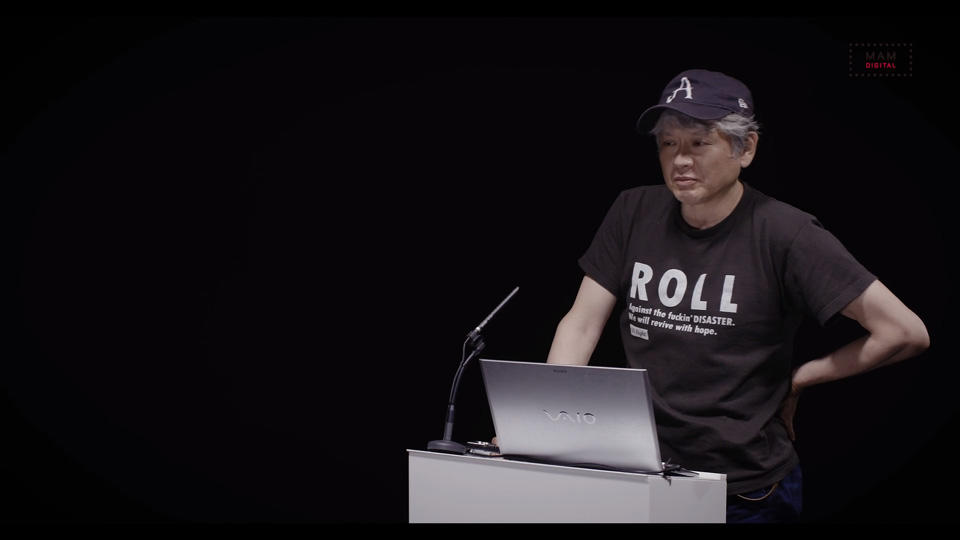 Featuring: Yoshitomo Nara
Duration: 1 hr. 49 min.
Directed by Fujii Hikaru
Rent: 500 yen / 72-hour streaming period
The STARS Gallery Tour
Watch the STARS curators speaking in detail about the show, employing a range of resources to provide in-depth commentary on the career trajectory and works of each of the contemporary art stars featured. Join the curators as they help you get the very most out of this truly stellar exhibition.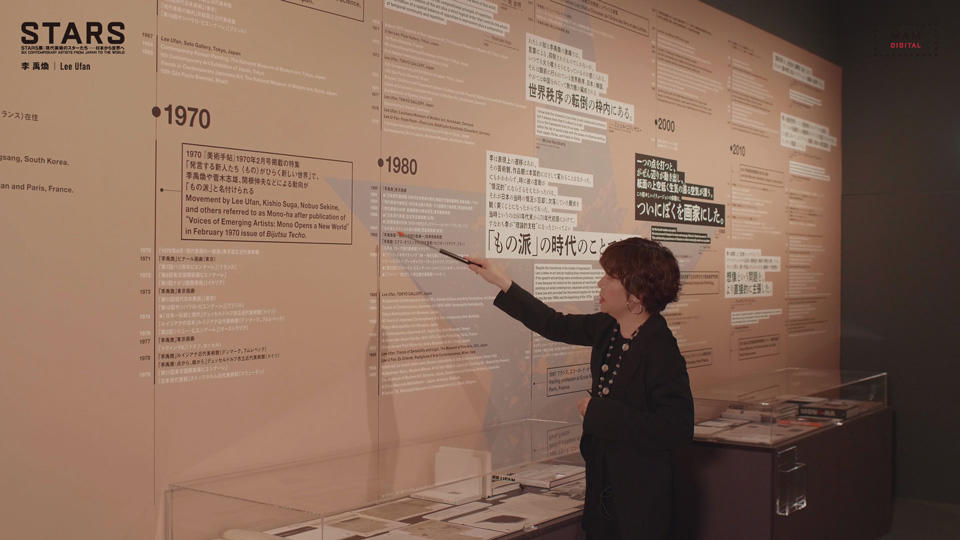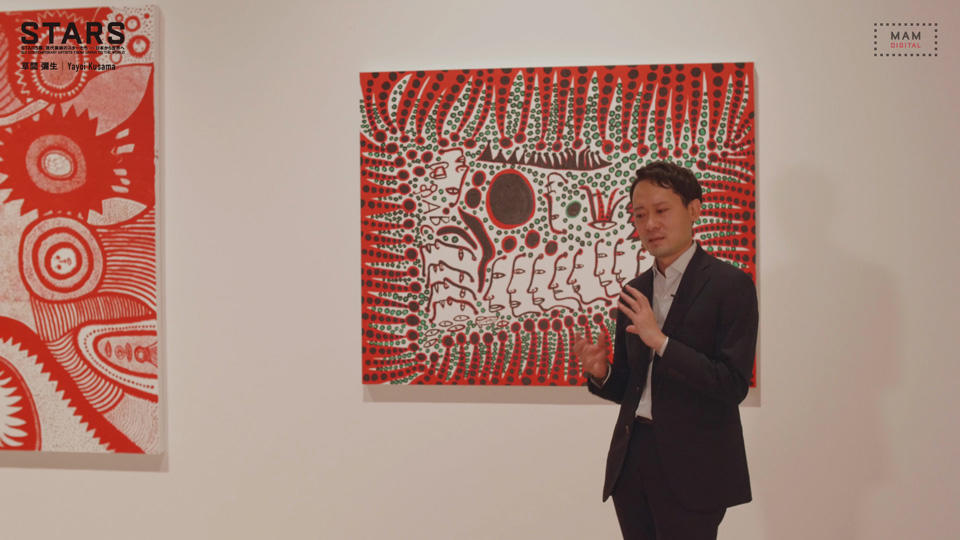 Featuring:
Kataoka Mami (Director, Mori Art Museum)
Kondo Kenichi (Senior Curator, Mori Art Museum)
Tsubaki Reiko (Curator, Mori Art Museum)
Tokuyama Hirokazu (Associate Curator, Mori Art Museum)
Yahagi Manabu (Assistant Curator, Mori Art Museum)
Duration: 2 hr. 3 min.
Directed by Watanabe Shintaro
Rent: 1,000 yen / 72-hour streaming period
View "MAM Digital Premium" here.