Webinar "How Has Japan's Contemporary Art Been Introduced Overseas?" Session #2
* Booked out

STARS Related Program
Conducted in Japanese and online
The STARS exhibition showcases an archival selection from 50 Japanese contemporary art exhibitions held from the 1950s to the present, in particular, from Europe, America and the Asia-Pacific region. The STARS Archival Section displays the archives of these exhibition overview, along with their catalogues and critical reviews and more. Looking at these materials, visitors can see how these exhibitions were planned with a diversity of intentions and contexts in different eras, and how they were received by the public.
This webinar program in two sessions focuses on this Archival Section, inviting experts who have done much research and/or who have actually been involved in organizing the Japanese contemporary art exhibitions overseas to carry out a dialogue with the Museum Director, Kataoka Mami.
For the second session, we invite Tomii Reiko as our guest, a New York-based, post-WWII Japanese art historian who has investigated the topic both globally and locally. Tomii will be discussing the demand for, and shift of the Japanese contemporary art in the US, centered on the exhibitions she was involved in organizing such as Global Conceptualism (1999), Century City (2001) and Radicalism in the Wilderness (2019).
Appearing

Tomii Reiko (Art Historian), Kataoka Mami (Director, Mori Art Museum)

Date & Time

10:00-11:00, Saturday, October 31, 2020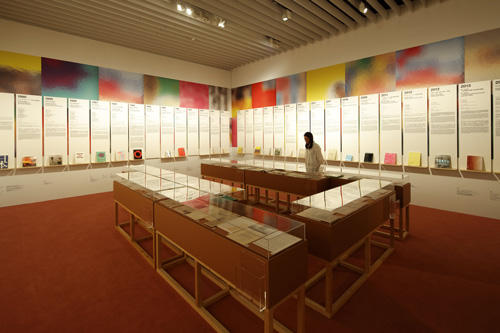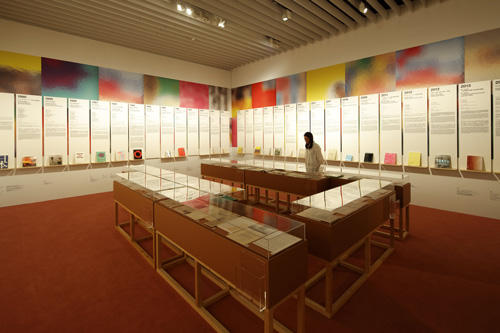 Tomii Reiko
Tomii Reiko is an independent art historian and curator who investigates post-1945 Japanese art in global and local contexts for the narration of a world art history of modernisms. Her early works include her contribution to Global Conceptualism (Queens Museum of Art, 1999) and Century City (Tate Modern, 2001). Co-director of "PoNJA-GenKon," a listserv group of specialists interested in contemporary Japanese art established in 2003, she has organized a number of symposiums and panels in collaboration with Yale University, Getty Research Institute, UCLA, Guggenheim Museum, University of Michigan at Ann Arbor, Asia Society Museum, University of Southern California, New York University, and University of Chicago. Her recent publication is Radicalism in the Wilderness: International Contemporaneity and 1960s Art in Japan (MIT Press, 2016), which received the 2017 Robert Motherwell Book Award and was turned into an exhibition at Japan Society in New York in 2019. She received "Commissioner for Cultural Affairs Award" by the Japanese Government's Agency for Cultural Affairs in 2020.
---
How to View the Program
・ For this program, we will be using "Zoom," a web-based video conferencing system. To attend this event, please have your computer or tablet ready with the "Zoom" app installed beforehand.
・ Please refrain from sharing the viewing link with others as a link is allotted to each individual viewer.
・ Review the instructions on the Zoom Video Communications, Inc.'s website listed below and test the connection. Please check whether you can hear the sound in advance.
https://zoom.us/test
・ See this information for how to use "Zoom."
Our Requests (to Participants)
- Please refrain from taking audio/video recordings or photos of the session contents, including those of the participants, unless you are given permission to do so during the session.
- Participants who exhibit unruly behaviors may be asked to leave the session.
Notes on Bookings
Please note that contents of the program are subject to change without prior notice.
Please note that a reply E-mail will be sent to you after submitting the form. If you do not receive the reply E-mail, please contact us.
For bookings, one E-mail address is required per person. Please use different E-mail address for different booking.
All prices include tax.
Notes on Personal Information
Personal information acquired and retained by Mori Art Museum on the website will be used and managed according to the privacy policy of our company.
Booking forms use SSL encryption to protect your private information.
Registrants will receive "MAM NEWS (Mori Art Museum Mail News)" that deliver the latest news and information about the Mori Art Museum.