"Meet the Artists" Workshop Series
Yamamoto Takayuki's "Ichthys"
* Booked Out

Another Energy Related Program
Conducted in Japanese
"Ichthys" Musical Documentation Video Released
The documentation video of the children's workshop activities is now complete.

Documentation Video (Japanese version): * Streaming period has ended.
Documentation Video (English subtitle version): * Streaming period has ended.
Japanese subtitle version available at THEATRE for ALL: * Streaming period has ended.

Director of the Documentation Video: Tanaka Jun
Producer of the Documentation Video / Visual Designer: Hama Yuto
---
Musical "Ichthys" Production Video Now Released!
During this two-month program, we finished production of a musical by getting involved in a number of activities, including listening to a talk on Zoom by an instructor who has a great deal of knowledge about fish, participating in writing lyrics with musicians and making fish costumes. Now, the video of the musical performed by the children on the final day is released - what did the children feel when they delved into the mysterious world of fish? We urge you to see the rich facial expressions of the participating children.

"Ichthys" Musical Video: * Streaming period has ended.
* Japanese subtitle version, and Japanese subtitle with sign language version are available at THEATRE for ALL: * Streaming period has ended.
---
Check the Trailer of Ichthys by Yamamoto Takayuki (from the Series "Meet the Artists")
Video work documenting the Musical performed on August 15 is to be released in October.
Trailer: * Streaming period has ended.
---
Musical Produced by the Workshop Participants to Be Livestreamed on August 15!
Booking is not required, and anybody can watch this livestream.
Click the link below to catch the livestream on YouTube.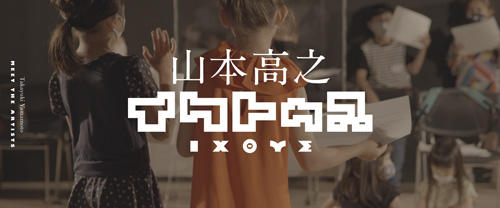 Date & Time:

Starting at 15:00, Sunday, August 15, 2021.

Link:

"THEATRE for ALL" YouTube Live
* Streaming period has ended.

Language:

Japanese
---
* All activities related to this project were conducted while taking carefulcountermeasures against the new coronavirus (COVID-19) in consideration ofthe health and safety of the participants and staff members.
Human gender was depicted in diverse ways in the myths of ancient Greece and Rome, as well as in ancient Japanese literature such as the Kojiki. In contrast, our era in which it has been commonplace for people to live with the gender that they were born with until death has continued for a long time. In many day-to-day situations, the preconceptions that we live in a way that is expected as either "men" or "women" are still deeply rooted in our society.
Unlike humans, in the world of organisms such as fish to take one example, we can see that aquatic creatures change in gender according to the process in which they grow as well as their environment. These creatures even bring about changes in their own gender to survive, as well as possess gender in an entirely different way from us. There are some fish within the same school whose gender is dependent upon their size, and there are even fish who change gender 20 times in a single day.
In this project, we learn about the diverse manifestations of gender determination in the world of fish, and join artist Yamamoto Takayuki along with musicians and children to express these things. The children will write songs, make costumes, create set pieces, etc., in a series of workshops, and finish by staging a musical, which will be filmed and made available for viewing.
Workshop Activities
Participants listen to a lecture regarding the gender of fish by an aquatic researcher, after which the musicians make a song based on what they heard. Artists and children make costumes, set pieces and other items, sing, and perform their completed song.

Appearing

Yamamoto Takayuki (Artist)
AKKOGORILLA (Rapper)
Nukata Masashi (Composer, Theater Director)
Tenniscoats (Musicians)
Kanda Shinji (Associate Professor, Department of Marine Bioscience, Atmosphere and Ocean Research Institute, The University of Tokyo)
Iida Atsuo (Assistant Professor, Graduate School of Bioagricultural Sciences, Nagoya University)

Date & Time

#1 14:00-17:00, Saturday, June 5, 2021

* With some break time
Activities: Participants will meet the musicians, and after listening to the story from the fish expert, discuss about the lyrics for their musical.
Venue: Auditorium, Mori Art Museum or Online using Zoom (video conferencing/meeting)

#2 10:00-12:30, Saturday, July 10, 2021

Activities: Complete the lyrics according to the music composed by the musicians.
Venue: Auditorium, Mori Art Museum or Online using Zoom (video conferencing/meeting)

#3 10:00-15:00, Saturday, July 17, 2021

* With lunch break
Activities: Make the masks for the musical and discuss about the costumes.
Venue: Auditorium, Mori Art Museum (TBD)

#4 10:00-15:00, Saturday, July 24, 2021

* With lunch break
Activities: Make the sets and props for the musical.
Venue: Auditorium, Mori Art Museum (TBD)

#5 10:00-15:00, Saturday, July 31, 2021

* With lunch break
Activities: Practice songs and check the whole movements of the musical.
Venue: Auditorium, Mori Art Museum (TBD)

#6 10:00-15:00, Saturday, August 7, 2021

* With lunch break
Activities: Practice songs, and check the movements on the stage for the last time.
Venue: Auditorium, Mori Art Museum

#7 14:00-17:00 (TBD), Saturday, August 14, 2021

Activities: Rehersal
Venue: Goethe-Institut Tokyo

#8 To start at 15:00, Sunday, August 15, 2021

* With lunch break
Activities: On-stage performance
Venue: Goethe-Institut Tokyo

For

From 6 to 10 years old

Booking Period

Tuesday, May 11 - 24:00, Thursday, May 27, 2021

Results of the Lottery

Results of the lottery will be sent to each person via e-mail by Friday, May 28, 2021.
・ Please participate with a guardian.
・ For this program, we will be using "Zoom" a web-based video conferencing system. To attend this event, please have your computer or tablet ready with the "Zoom" app installed beforehand.
・ Zoom ID provided to join in this workshop is for the participant only. Do not share with the other persons.
・ Review the instructions on the Zoom Video Communications, Inc.'s website provided below and test the connection. Please check whether you can hear the sound in advance.
https://zoom.us/test
・ See this information for how to use "Zoom."
Our Requests (to Participants):
- Please leave your device's camera on whenever possible while attending this program, as this makes it easier for everyone to see their reactions mutually, making the program flow more smoothly.
- For protection of your privacy, we'd urge you NOT to use your real name or your full name as your "Zoom" username. Change your username to your first name only, or use a nickname or some other name. You will be able to change your username while attending the program.
- Please refrain from taking audio/video recordings or photos of the session contents, including those of the participants, unless you are given permission to do so during the session.
- Participants who exhibit unruly behaviors may be asked to leave the session.
- Note that we will be recording video and images of this video conferencing during the Workshop program; and these contents may be reposted on the official websites, social media channels of Mori Building Co., Ltd., Mori Art Museum and/or precog co.,LTD., or any other promotional/publicity media, among other places.
- Also note that the recordings of this program may be used in the works of Yamamoto Takayuki, the artist who leads this Workshop.
---
About "Meet the Artists" Workshop Series
From its very beginnings, Mori Art Museum has catered to visitors of all ages via a range of initiatives that include exhibition viewings for schools, and artist-led workshops for preschoolers, elementary and middle school-age children. In May 2020, the Museum launched "LEARNING ONLINE" as part of the "MAM Digital" online program, and the "Meet the Artists" project series is designed to be a new, long-term component of "LEARNING ONLINE." In each edition of the series, participants will be able to meet the artist and/or curator online, and converse with them directly in their own words. The aim will be to offer a fulfilling art experience digitally, in addition to the real-life, physical experience of art in the museum space. Though "Meet the Artists" may not be accessible in a real space, it will doubtless serve as a wonderful opportunity to expand our world together, through the power of imagination.
---
Yamamoto Takayuki
Born 1974 in Aichi Prefecture.
Yamamoto depicts the peculiarities of systems and customs of which we are generally unaware, and relationships between the individual and society, via the latent imaginative power of children's conversations and play. Other ventures in recent years include projects carried out in collaboration with local communities, and alternative art school programs for the general public. After receiving his MA in art education at Aichi University of Education, Yamamoto relocated to the UK where he completed an MA in fine art at Chelsea College of Art and Design. Among his group exhibitions are the Sharjah International Biennial 6 (2003), All About Laughter – Humor in Contemporary Art (Mori Art Museum, Tokyo, 2007), Aichi Triennale 2010, Phantoms of Asia: Contemporary Awakens the Past (Asian Art Museum, San Francisco, 2012), Go-Betweens: The World Seen through Children (Mori Art Museum, 2014-2015), and 3rd Kochi-Muziris Biennale (2016). His solo exhibitions include Yamamoto Takayuki: Children of Men (Art Lab Aichi, 2017) and Yamamoto Takayuki x Arts Maebashi: Beyond 20XX (Arts Maebashi, 2019). For Mori Art Museum's Learning Programs, he has conducted the workshops "Art Learning Lab: Spoon Bending" in conjunction with All About Laughter (2007), "Children's Pride 4.28 in Roppongi Hills" in conjunction with Lee Bul: From Me Belongs to You Only (2012), and "To What Kind of Hell Will You Go?" in conjunction with Go-Betweens (2014).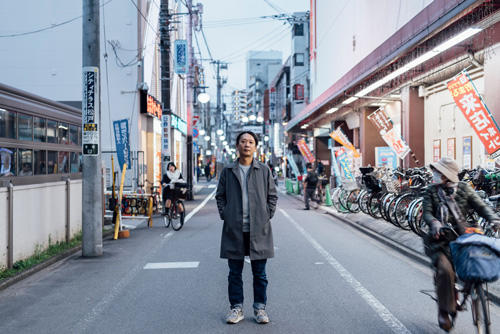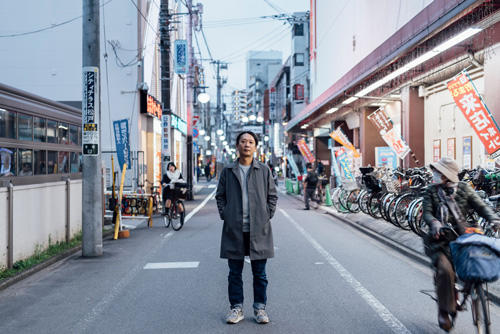 AKKOGORILLA
Initially a drummer of a band with a major record deal, AKKOGORILLA continued building her career as a rapper but from scratch after the said band broke up. In 2017, she won the "CINDERELLA MCBATTLE" battle rap contest, the first-ever, female-contestant-only MC battle in Japan. Her first album, GRRRLISM was released in December 2018. Since 2019, AKKOGORILLA has been the main host of the "SONAR MUSIC" program on J-WAVE, and is a one-of-a-kind personality that transcends gender, nationality, age, and industry barriers in her expressive activities, such as through her lectures on gender at Saint Paul's (Rikkyo) University and street performances in an African nation of Malawi where she had the villagers involved in participating. She became independent in 2020 and released a mixtape entitled NINGEN GOKAKU. Just for reference, the name "gorilla" came out as a 'vibe.'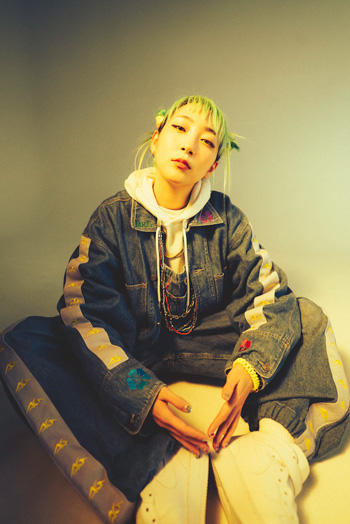 Nukata Masashi
Born 1992 in Tokyo, Nukata is a composer and director, presideing over the eight-member band "Tokyo Shiokoji" and the performing arts group "Nuthmique." With Tokyo Shiokoji, he creates music that is elaborately-scored for the band; while with Nuthmique, he creates stage works with scripts and productions that use a musical background by posing the question as to "what a performance is." In both situations, Nukata places importance on incorporating sounds and words that are overlooked in everyday life into the performance. His individual work includes stage music such as Bacchus no Shinjo: Holstein no Mesu ("The Sentenced Secular Girl of Bacchus: Holstein Heifer") for Q/Ichihara Satoko, and a number of commercial music works like So Da, Kyoto, Iko ("All Right, Let's Go to Kyoto") for JR Tokai. Recently, he has begun devoting himself to holding events that have no purpose.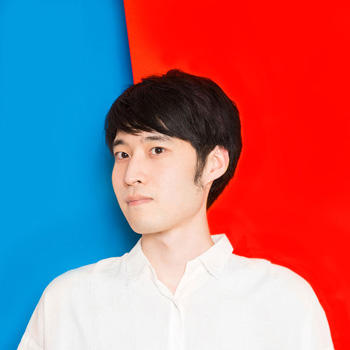 Tenniscoats
This duo consists of Saya (vocals, keyboard) and Ueno Takashi (guitar), who are based in Japan but are also active overseas. Centered on simple acoustic performance, the diverse pop songs that they write are the sublimation of their encounters with other people and places. The duo founded a label "majikick" in 1995 and has since released albums of numerous musicians. In 2020, the duo launched the "minna kikeru" streaming music website and are currently running its operations.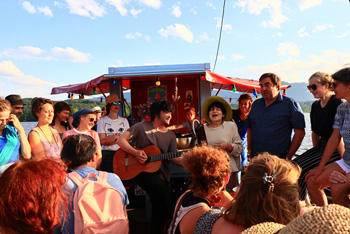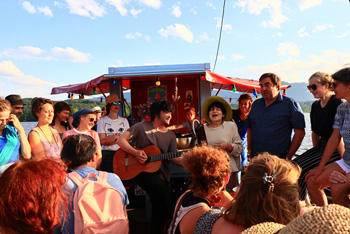 Tanaka Jun
Living in Tokyo, Japan. His 1st. feature film "BAMY" (2017), theatrically released in Japan in 2018 was selected for the official selection for the feature film competition at "the 35th Torino Film Festival". The film was also screened at "Night Visions", the largest genre film festival in Northern Europe, "NIPPON CONNECTION", the largest Japanese film festival in the world, and more. In 2019, "BAMY" was broadcasted by Astro in 14 Southeast Asian countries. The 2nd feature film project "Doppelganger story" was selected for the Apulia Film Forum (Italy) 10th edition, and as a finalist for the 21st Tokyo Filmex New Director Award. The project is being prepared now as International co-production between Japan and Italy.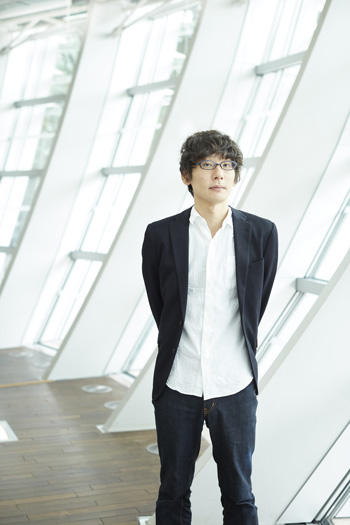 Hama Yuto
Born in Tokushima in 1987. Graphic Designer and Producer. Expressions such as movie, music and performing arts are independent. Compared to that, my work may be not worth by itself. However, by connecting with other works, it can become something to bring back memories, or give a new meaning to the scene. At that time, we realize again "we are alive in this world". At the same time, we also feel "I touched the unknown world". I love that moment. Life and art are both present in there. It may not be special, but very wonderful for me.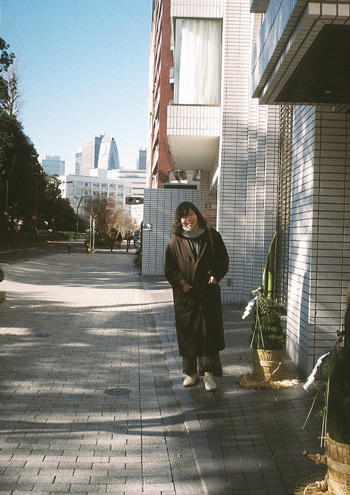 Organizers

precog co.,LTD., Mori Art Museum

Planning

Tanaka Miyuki (Independent Curator), precog co.,LTD., Learning, Mori Art Museum Learning

Planning Cooperation

The Nippon Foundation DIVERSITY IN THE ARTS

Support

The Nippon Foundation; Arts Council Tokyo, Tokyo Metropolitan Foundation for History and Culture

Cooperation

Goethe-Institut Tokyo


Notes on Bookings
Please note that speakers are subject to change without prior notice.
Please note that a reply E-mail will be sent to you after submitting the form. If you do not receive the reply E-mail, please contact us.
For booking, one E-mail address is required per person.
Notes on Personal Information
Personal information acquired and retained by Mori Art Museum on the website will be used and managed according to the privacy policy of our company.
Booking forms use SSL encryption to protect your private information.
Registrants will receive "MAM NEWS (Mori Art Museum Mail Magazines)" that deliver the latest news and information about the Mori Art Museum.