Community Engagement Program
"Art Camp for under 22, Vol. 7 Human Begin: What Are We Doing Tomorrow?"
Another Energy Related Program
Conducted in Japanese
Documentation Video Now Released on YouTube!
Selected from a great many applications, nine participants aged 16-22 with different backgrounds, explored their "personality" with dancers/choreographers Tsujimoto Tomohiko and Sugawara Koharu in this program. This documentation video is a record of how the participants came to create their performance through the interweaving the ideas of "masculinity" and "femininity" as well as "city" and "nature" in the urban area managed by the Mori Building Company, through having numerous dialogue and discussions with their colleagues in this project. Watch this never-to-be-missed documentation capturing the entirety of the fulfilling time spent by the participants as they faced their concerns in striving towards their unique self-expression. Perhaps this video will spur you on to think about your own unique mode of self-expression as well.

Documentation Video: https://youtu.be/FM3Lb-H-iQI

* Japanese subtitle version, English subtitle version will be released on the THEATRE for ALL website in late November.
https://theatreforall.net/movie/human-begin-what-arewedoingtomorrow-trailer/
---
Performance Video "Human Begin: What Are We Doing Tomorrow?" Now Complete!
Eight workshop participants of the workshop from different backgrounds, aged 15-22, discovered expressions of their own through dance together with professional dancers/choreographers, Tsujimoto Tomohiko and Sugawara Koharu.
In this program, the workshop participants also attempted to document/visualize themselves working and spending time together with production professionals such as Hirayama Yuji, Shimizu Bunta, Watanabe Yasutaka, Kawachi Takashi and Nakahara Raku in video format. Hope you will enjoy watching the final cut.

Performance Video: https://youtu.be/I7fEmOqwgD0
---
* All activities related to this project were conducted while taking careful countermeasures against the new coronavirus (COVID-19) in consideration of the health and safety of the participants and staff members.
In this program, we will join members of the upcoming generation to think of messages that update previously accepted norms around sex and gender, and use our bodies to express these. This will be a chance to scrutinize, through dance, how we can be our authentic selves in gender terms, and explore societal values around sex and gender.

This workshop offers the opportunity not just to engage in physical activity, but also to discover your own unique expression through encounters with experts from various fields including professional free climbers, filmmakers, hairstylists, musicians and more.

Dance and choreography created during this week-long dance camp on excursions to Roppongi, Toranomon, Akasaka and other places will be distributed widely by social media platforms and others in an attempt to share them with a larger audience even after the workshop is over.
Starring

Tsujimoto Tomohiko (Dancer/Choreographer), Sugawara Koharu (Dancer/Choreographer)

Event period

June-August 2021

Workshop Schedule

Session #1: 11:00-16:00, Saturday, June 26, 2021
* Lunch included
Activities: Program kick-off
Tsujimoto Tomohiko, Sugawara Koharu and all the participants will come together to talk about the project we are about to start. The project begins with initial questions posed to the participants, such as "what would you like to do?", "what kind of work would you like to do?" and so forth, to gather everyone's input.
Venue: To be conducted at the Mori Art Museum Auditorium, or online via Zoom
Session #2: 16:00-18:00, Saturday, July 10, 2021 (TBC)
Activities: Meet Hirayama Yuji, a professional free climber! Participants can experience climbing for themselves and will listen to him talk afterwards.
Venue: "Climb Park Base Camp" (https://b-camp.jp/) in Iruma City, Saitama Prefecture
Session #3: Early morning to 14:00, Monday, July 26 through Friday, July 30, 2021 (TBC)
Activities: "Dance Camp" (Details will be provided to the participants on a later date)
Venues: Toranomon Hills, ARK Hills, Mori Art Museum, SHINTORA-DORI CORE, and other planned locations
Session #4: 18:00-20:00, Saturday, July 31, 2021 (TBC)
Activities: Costume and makeup matching
Venue: Mori Art Museum
Session #5: All day, Sunday, August 1, 2021 (hours TBC)
Activities: Rehearsal and main event
Venues: Toranomon Hills, ARK Hills, Mori Art Museum, SHINTORA-DORI CORE, other planned locations
Session #6: All day, Monday, August 2, 2021 (hours TBC)
Activity: Photo-shooting
Venue: We are planning to go outside of Roppongi where the Mori Art Museum is located.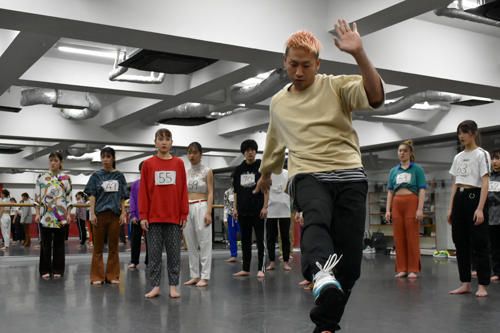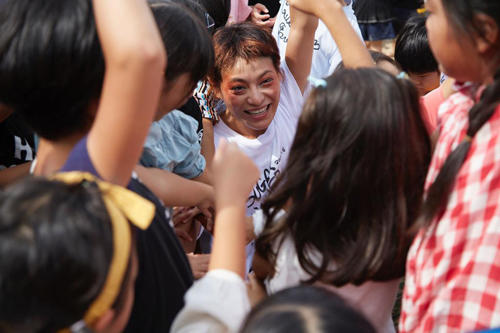 For

Youths aged 15-22 * Prior dance experience is not required.

Application

Please see Japanese webpage for details.
---
Tsujimoto Tomohiko
While the first Japanese male dancer appointed by the Cirque du Soleil Company, Tsujimoto performed 485 shows for "Michael Jackson: The Immortal World Tour" (2011-2014) in 27 countries. He also performed solo at the opening ceremony of the Tokyo 2020 Olympics. As a choreographer, he choreographed the dance routine for Tsuchiya Tao in the Japanese version music video of Sia's song Alive, and was in charge of live tours and music videos including Kanden (Electric Shock) by Yonezu Kenshi. Tsujimoto has been active all over the world as a top dancer as well as a choreographer for commercials such as POCARI SWEAT and UQ Mobile. https://www.tsujimoto.dance/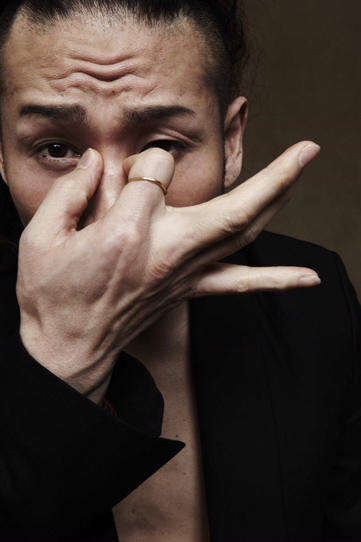 Sugawara Koharu
Sugawara started creative dancing as a child and won various famous dance contests, where she garnered attention. In 2010, she traveled to the United States, where her unique dance style was highly acclaimed. She established a career as a back dancer for top artists and became a celebrated dancer even in overseas. In 2015, she starred in a commercial with Stevie Wonder, which then became a hot topic, and gained success in her solo performance SUGAR WATER. She collaborated with Tsujimoto Tomohiko for the choreography of the NHK 2020 cheering song Paprika. In 2019, she also appeared in the NHK long-running period drama Idaten and expanded her professional scope as an actress as well. To date, she has traveled to over 35 countries around the world, appearing on TV commercials, radio, fashion magazines, etc. in addition to organizing workshops and shows.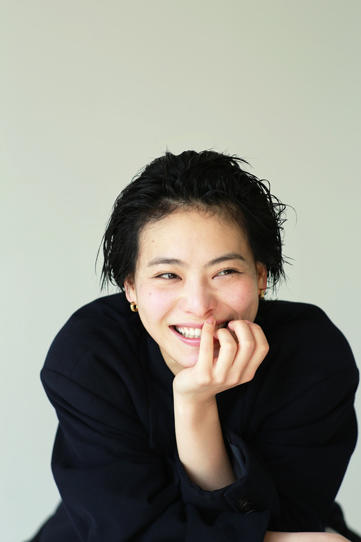 Hirayama Yuji
Professional free climber. Hirayama started climbing at the age of 15 and became one of the best in Japan as a teenage climber. After that, he traveled to France and became active as a top climber in Europe for over 30 years. He is known as "Hirayama of the world" for his climbing style said to be the most beautiful in the world. At the 1998 World Cup, he became the first Japanese to win in that competition and got to the top of the world. In 2000, he won his second World Cup and was ranked number one in the annual rankings. Over the years, his numerous accomplishments include the one-day free ascent on the Salathe route in Yosemite, the sacred land of American climbing; the ascent on the White Zombie in Spain; and the 2008 world-record making of The Nose route speed ascent also in Yosemite in the United States. In 2010, he fulfilled his life-long dream by founding a climbing gym called "Climb Park Base Camp." In recent years, he has been working on the restoration and pioneering of outdoor rock climbing in Japan, while also acting as a commentator for the World Cup and other events.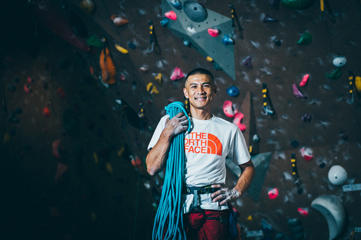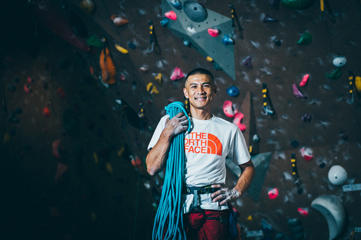 Shimizu Bunta
Shimizu started his career as a stylist at the age of 19, and has worked on the tour costumes for Wednesday Campanella, a Japanese music unit, styling for celebrities, TV commercials and corporate advertisements, and the art direction for Benetton and other brands. As a columnist, he has contributed to numerous media outlets, including Japanese magazine Soen. In 2019, he released his first album, for half a year. He also produced the music for his live performances, advertisements and videos at the Red Bull Music Festival Tokyo. Shimizu is active in a wide range of areas, working as an artist, stylist, and art director.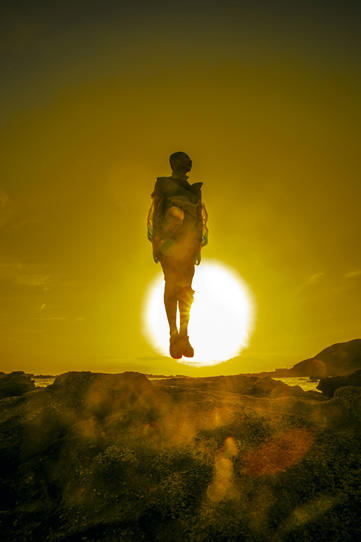 Watanabe Yasutaka
Watanabe is a cinematographer who has experience in filming movies, advertisements, and stage productions. His works include Tourism (2018), VIDEOPHOBIA (2019, Director: Miyazaki Daisuke), Domains (2018, Director: Kusano Natsuka) and other films. He also participated in the shooting of the Theater Cocoon's streaming project PLAYTIME/PRAYTIME (2020, Director: Umeda Tetsuya/Sugihara Kunio) and the Kanagawa Arts Theater (KAAT)'s Orestes and Pylades (2020, Director: Sugihara Kunio). He frequently works on collaborative films with artists such as Umeda Tetsuya and Kobayashi Kohei.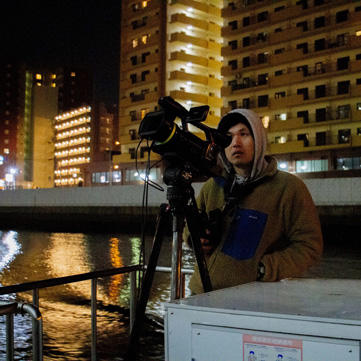 ---
Organizers

precog co.,LTD., Mori Art Museum, Mori Building Co., Ltd.

Planning

precog co.,LTD., Mori Building Co., Ltd., Mori Art Museum Learning

Planning Cooperation

The Nippon Foundation DIVERSITY IN THE ARTS

Support

Arts Council Tokyo, Tokyo Metropolitan Foundation for History and Culture; The Nippon Foundation


Notes on Bookings
Please note that speakers are subject to change without prior notice.
Please note that a reply E-mail will be sent to you after submitting the form. If you do not receive the reply E-mail, please contact us.
For booking, one E-mail address is required per person.
All prices include tax.
Notes on Personal Information
Personal information acquired and retained by Mori Art Museum on the booking site will be used and managed according to the privacy policy of our company.
Booking forms use SSL encryption to protect your private information.
Registrants will receive "MAM NEWS (Mori Art Museum Mail Magazines)" delivering the latest news and information about the Mori Art Museum.