"Meet the Artists"
Kanagawa Shingo "Photographing/Looking at, Knowing and Understanding Another"
Roppongi Crossing 2022 Related Program
Conducted in Japanese
The video archives of the program are now uploaded on YouTube as part of "MAM Digital."
https://youtu.be/qLNx0kmGhTI (Language: Japanese, subtitles: N/A)
Launched in the summer of 2020, "Meet the Artists" workshops give participants the opportunity to engage in art-based activities alongside artists and curators. In this latest edition of "Meet the Artists" participants will join Roppongi Crossing 2022: Coming and Going exhibition-featured artist Kanagawa Shingo in a program of dialogue and practice around photographing a specific person.
Have you ever wanted to take pictures of someone?
Over the three sessions of this workshop, we will discuss the people we want to photograph, and view the photos taken by each participant. The idea will be to photograph the same person multiple times, and join in contemplating the connection between photographing others, and looking at, knowing, and understanding them.
Artist's Message to Participants

In this workshop you will be invited to share photos you have taken of someone of particular personal interest, that you would especially like to photograph. There will be a total of three sessions, with photos to be taken before coming to the second and third. All your photos must be of the same individual.
The subject of these photos could be anyone: a friend, family member, colleague, or someone from your neighborhood, the only restriction being a minimum age of sixteen. This is to avoid the person taking photographs doing so unilaterally without the subject's consent. If possible, also choose a subject available to be photographed two or more times over the period of the workshop sessions.
Photographs will not be taken during the sessions. This time will be used rather to look at and discuss your photos with other participants. Any camera may be used, including digital cameras and smartphones. The type of camera will however make a difference to your photographic techniques and the resulting photos, so this will be discussed in the first session.
While some people will readily agree to be photographed, others will probably be more reluctant. For the purposes of this workshop, it does not matter if a person declines to be photographed. You can still talk about things that emerged from your interactions with that person when making the request, and your own thoughts and feelings about the process.
I myself have been photographing people such as my father and aunt repeatedly for about ten years now. Engaging in ongoing photo shoots of the same individual, I've come to feel that taking a person's photo is connected in some way to knowing and understanding that person. I confess however to being consistently frustrated by the elusive nature of this connection.
By sharing with all of you the practice of "photographing another" I hope we can consider together what it means to see, know, and understand others.
Equipment

Participants will need to bring their own camera (a smartphone will suffice).

Workshop Content

Session 1
• Self-introductions
• Discussing the person you want to photograph
• Deciding who you will photograph
Session 2
・Viewing each other's photos taken since the last session
・Discussing what you thought and felt before, during, and after taking the photos
・Preparing for the next photo shoot
Session 3
・Viewing each other's photos taken since the last session
・Discussing what you thought and felt before, during, and after taking the photos
・Reflecting together on the workshop
Appearing

Kanagawa Shingo (Exhibition-Featured Artist, Photographer)

Dates & Times

Session 1: 13:00-16:00, Saturday, February 11, 2023
Session 2: 13:00-16:00, Saturday, February 25, 2023
Session 3: 13:00-16:00, Sunday, March 12, 2023

Participants Must Be

Age 16 or older
* Able to attend all three sessions

Booking Period

Monday, January 16 - 24:00, Tuesday, January 31, 2023

Results of the Lottery

Results of the lottery will be sent to each applicant via e-mail by Friday, February 3, 2023.

Please Note:

- Participants are to use a camera or smartphone to take photos of their intended subject and bring those photos to share with other participants at the second and third sessions. Please choose a subject no younger than 16 years.
Session content may be modified or sessions cancelled due to unforeseen circumstances.
- Do not attend if you are feeling unwell.
- Photos and video footage of the workshop sessions may appear on Mori Building or Mori Art Museum websites or social media, or in other advertising media.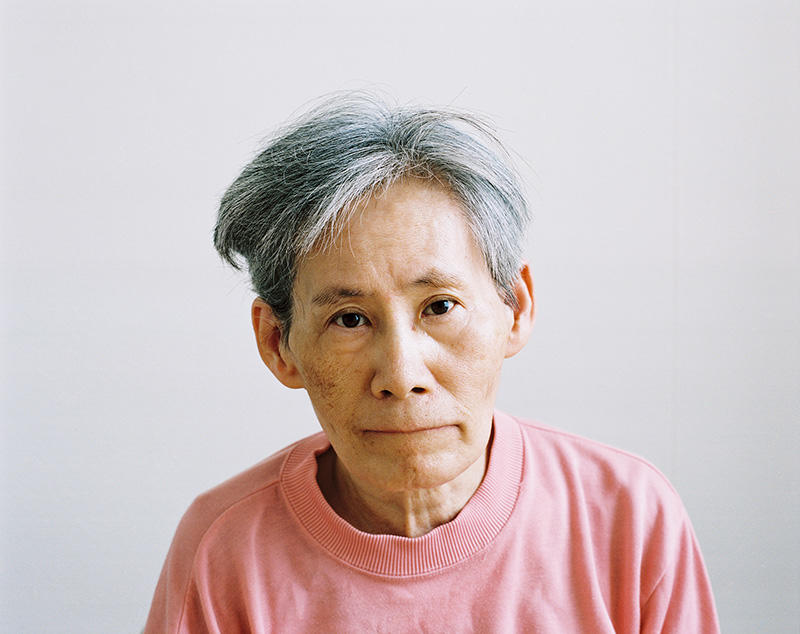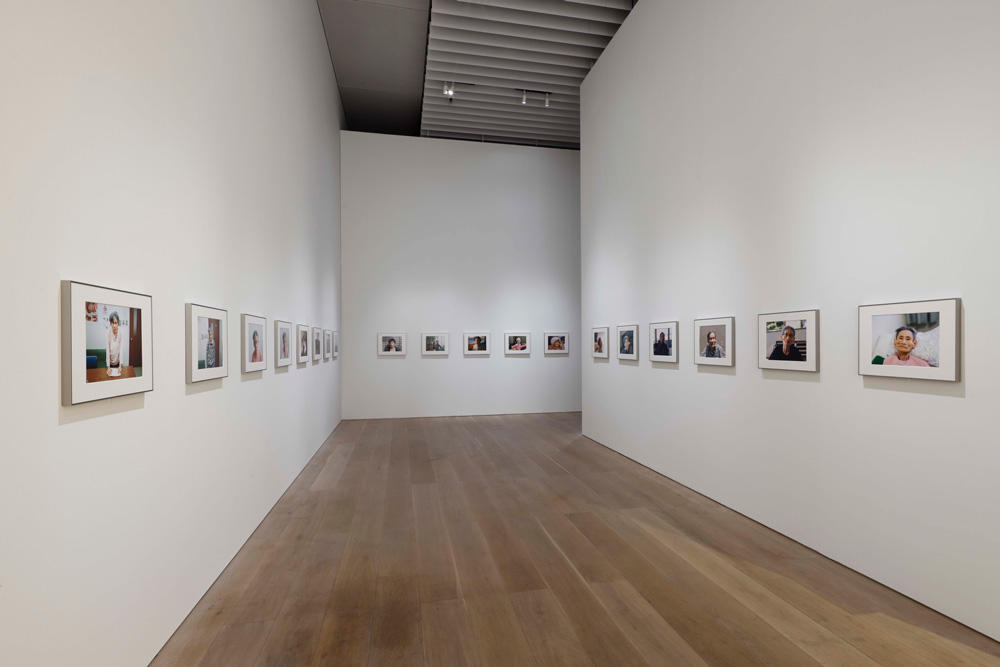 ---
Kanagawa Shingo
Photographer. Born 1981 in Kyoto. BA, Kobe University; completed doctoral program in Intermedia Art, Tokyo University of the Arts. Published books include father (2016, Seigensha) and Inutachi no jōtai [States of Dogs] (co-authored with Ota Yasuhisa; 2021, Film Art). He holds an occasional "diary reading group" in which members bring their diaries to read aloud. Spring of 2023 will see him publish For a while, a collection of photographs of his aunt taken over the course of ten years (from nanarui); the provisionally titled book Inakunatteinai chichi [My father, still here] about his father and photography (from Shobunsha); and in summer 2023, the provisionally titled Prayer and Nagasaki (from Shoshitsukumo) taking as its theme Nagasaki's Catholic culture, the Peace Statue, and his own faith.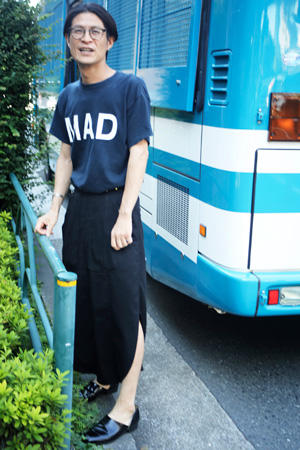 Notes on Bookings
Please note that content of the program is subject to change without prior notice.
Please note that a reply E-mail will be sent to you after submitting the form. If you do not receive the reply E-mail, please contact us.
For bookings, one E-mail address is required per person. Please use different E-mail address for different booking.
All prices include tax.
Notes on Personal Information
Personal information acquired and retained by Mori Art Museum on the website will be used and managed according to the privacy policy of our company.
Booking forms use SSL encryption to protect your private information.
Registrants will receive "MAM NEWS (Mori Art Museum Mail Magazines)" that deliver the latest news and information about the Mori Art Museum.