New installation by Shiota Chiharu at GINZA SIX unveiled!
2019.3.1 [Fri]
On February 27, the latest installation by Shiota Chiharu, Six Boats, was unveiled at GINZA SIX in Tokyo, ahead of the largest-ever exhibition devoted entirely to the artist's work, slated to open at the Mori Art Museum on June 20 (Thu) this year.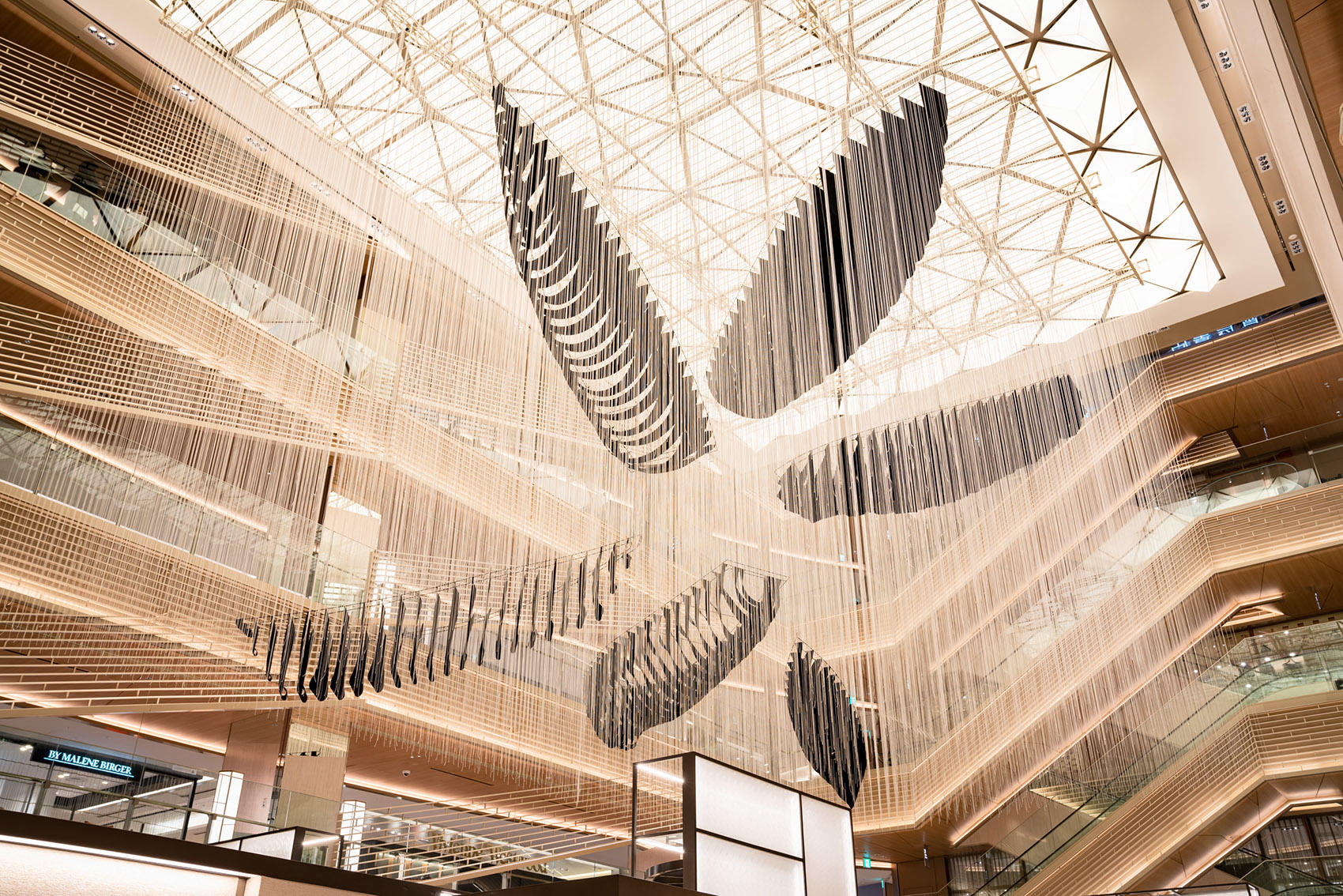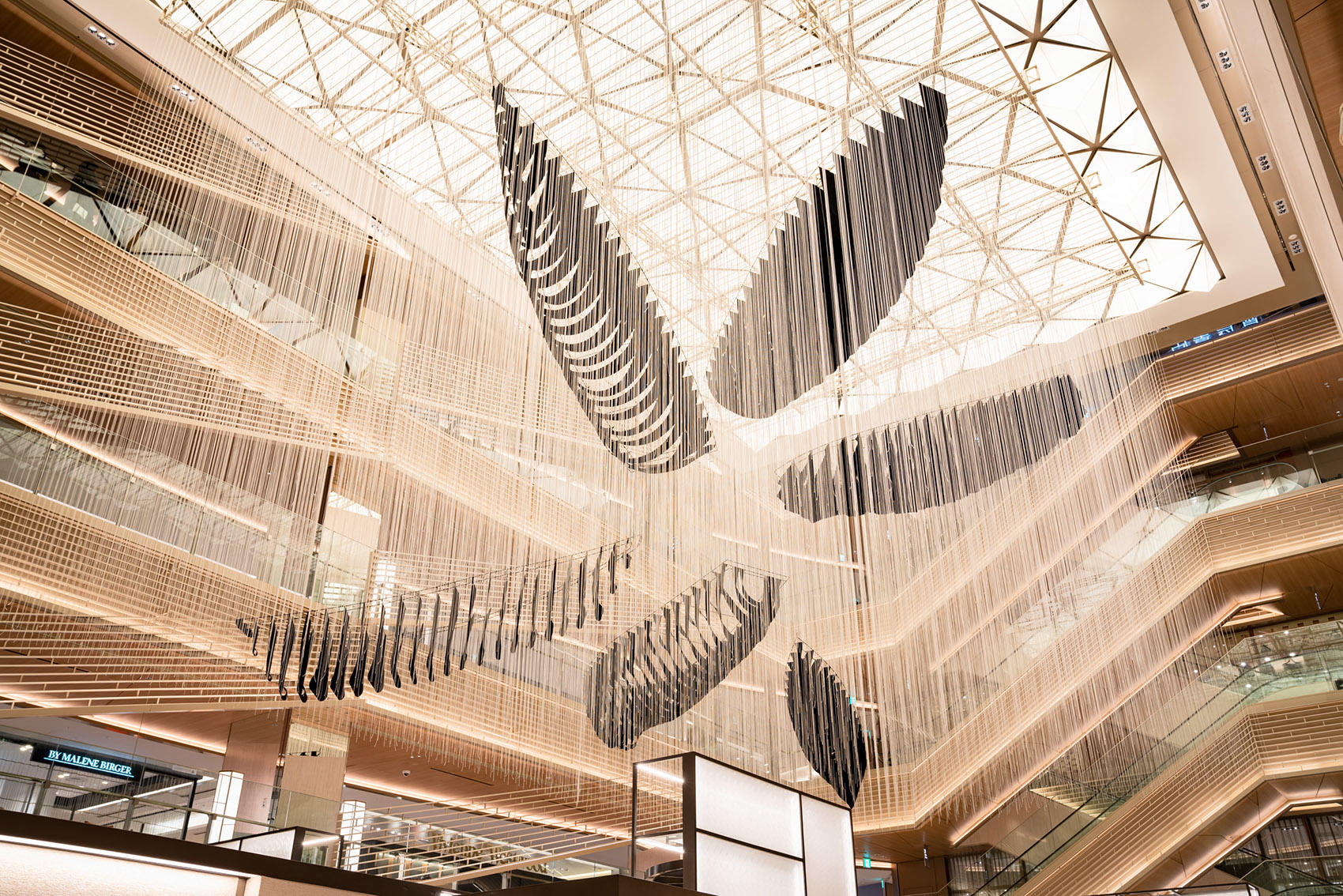 Adorning the building's central atrium, the six boats, measuring up to five meters in length, are suspended from 5,000 white threads chosen to complement the elegant champagne gold of the GINZA SIX interior. Arranged as if wrapped in the threads, their black forms have the appearance of boats looming out of mist, in turn giving the installation a magical air.
Each en route to a different destination, the boats navigate the "sea of memories" in Ginza, a district that in the postwar years overcame numerous hardships, emerging stronger each time. Their configuration to resemble a flower from below is a nod to the sumptuous splendor of GINZA SIX - just the kind of idea one would expect from an artist who always takes inspiration from the space when making her art.
Shiota says that when it comes to making installations, she aims to create something that will appeal instantly to people as they enter the space. When people go shopping at GINZA SIX, she notes it is probably not because they want to buy a specific thing, but in the hope of fulfilling some unmet desire. Shiota says she would be delighted if her art is noticed by those searching in this way, and fills their heart.
The ability to showcase an artwork from various positions and angles is distinctive to shopping complex atrium spaces such as this. So head to GINZA SIX to view the boats from each floor as they appear and disappear, and enjoy a journey of the imagination to a different dimension.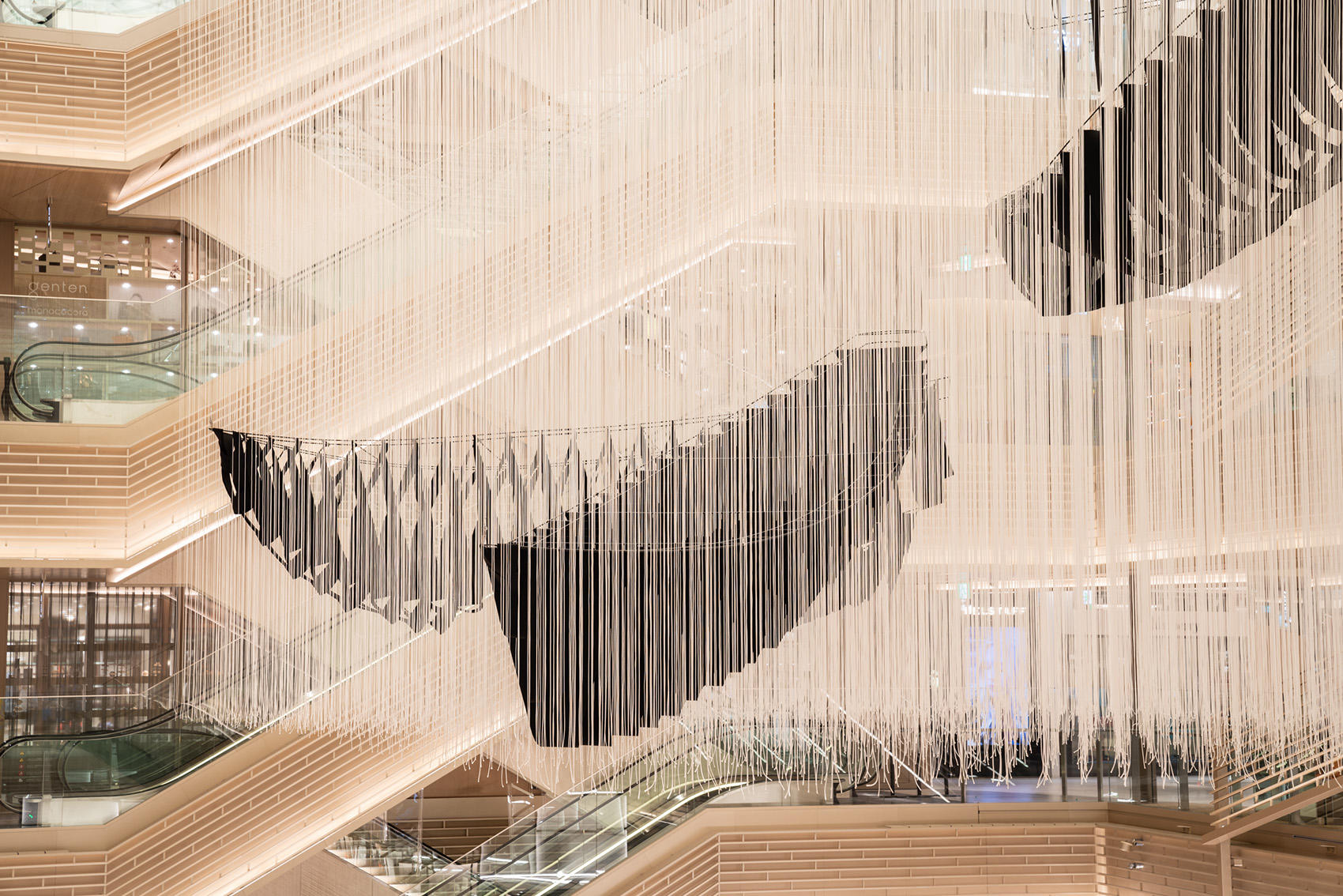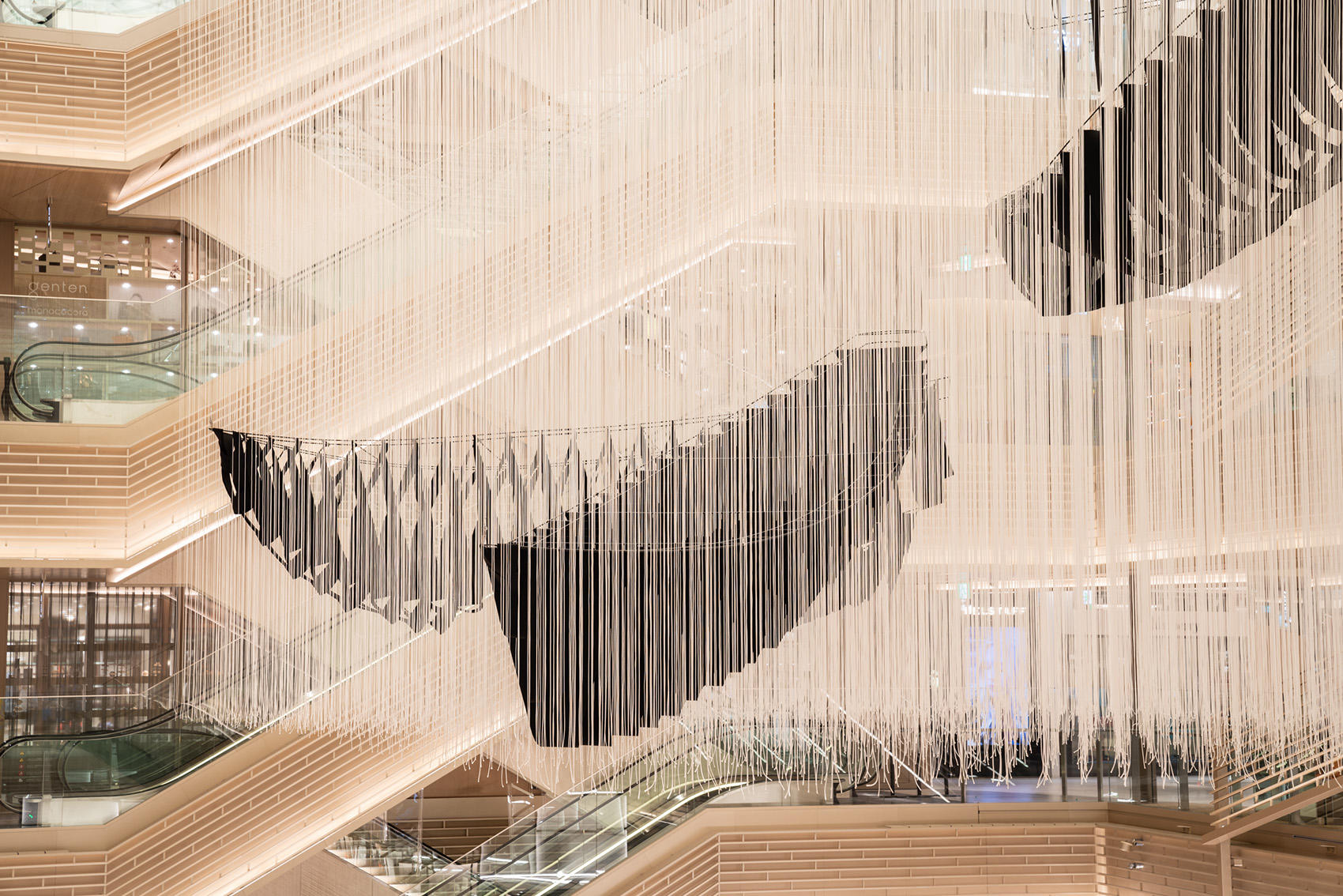 Work title:

Six Boats

Period:

February 27 [Wed] - October 27 [Sun], 2019

Location:

Central Atrium, GINZA SIX [6-10-1 Ginza, Chuo-ku, Tokyo]