Artist Hayashi Chiho & "Android President" celebrate the new era "Reiwa"
2019.5.1 [Wed]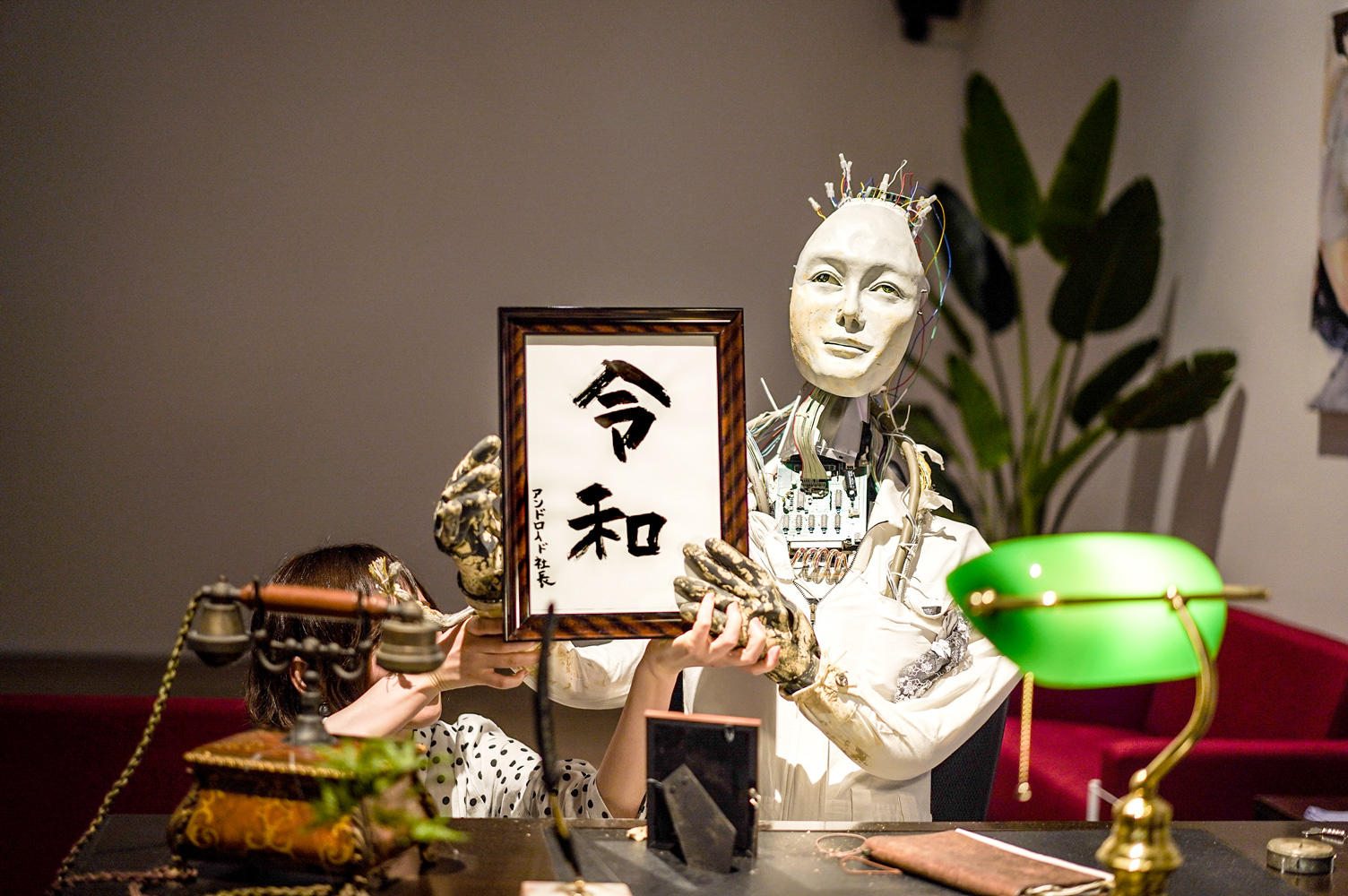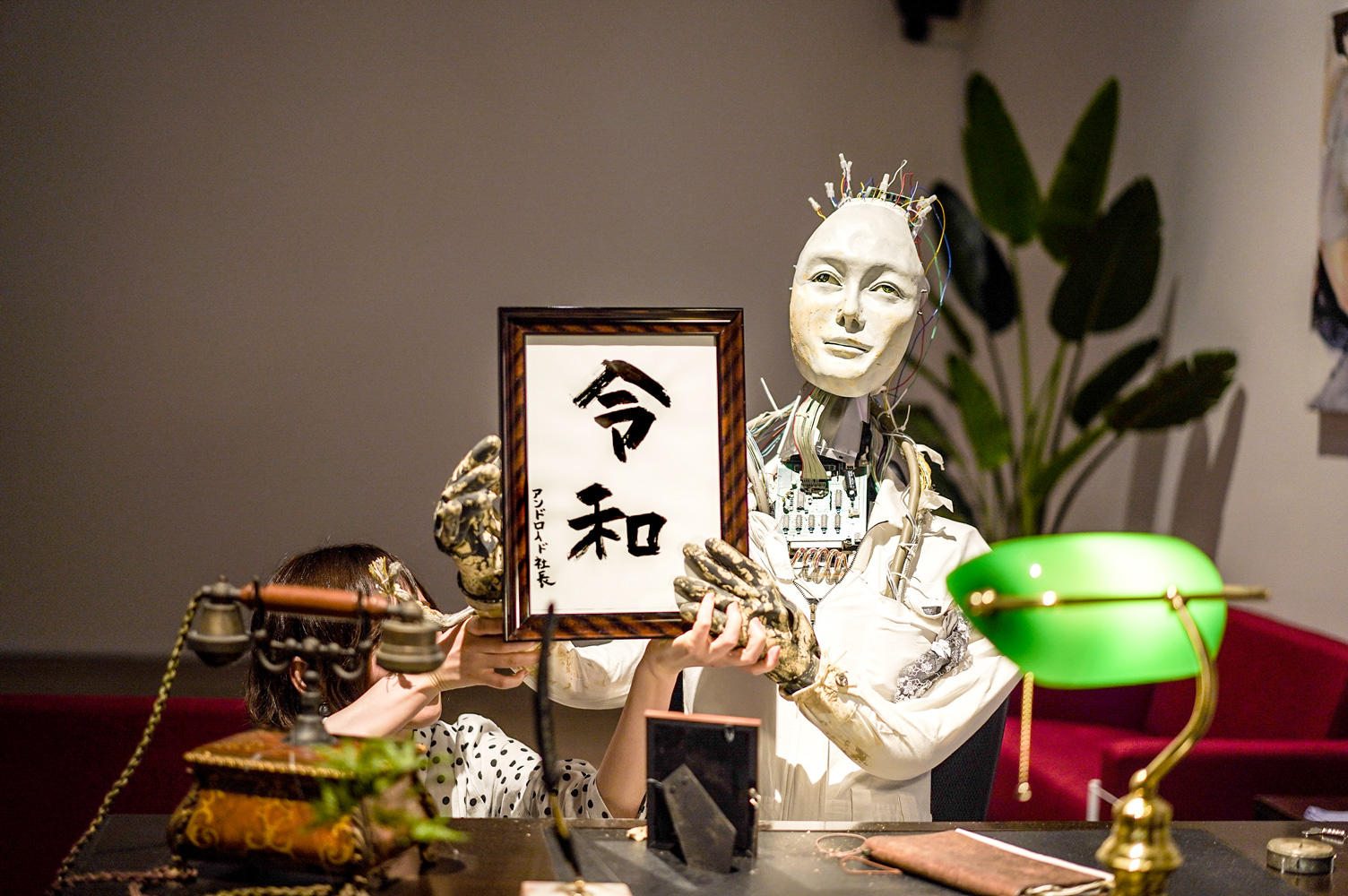 As of today, May 1, 2019, the new era "Reiwa" begins in Japan!
A Roppongi Crossing 2019 exhibition participating artist Hayashi Chiho along with the AI robot "Android President" (pivotal character of Hayashi's work on show) have done calligraphy of the new era name to celebrate this occasion.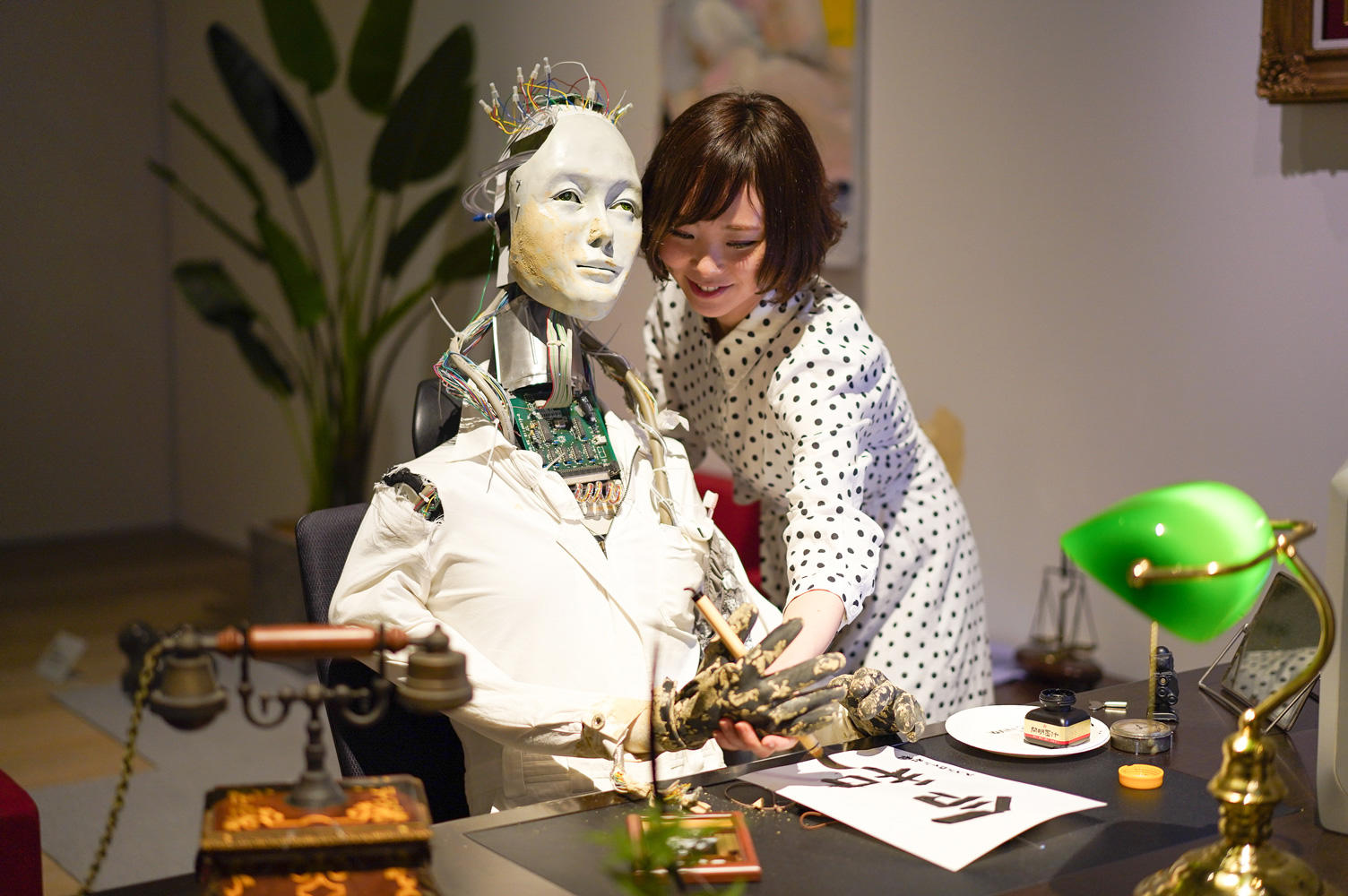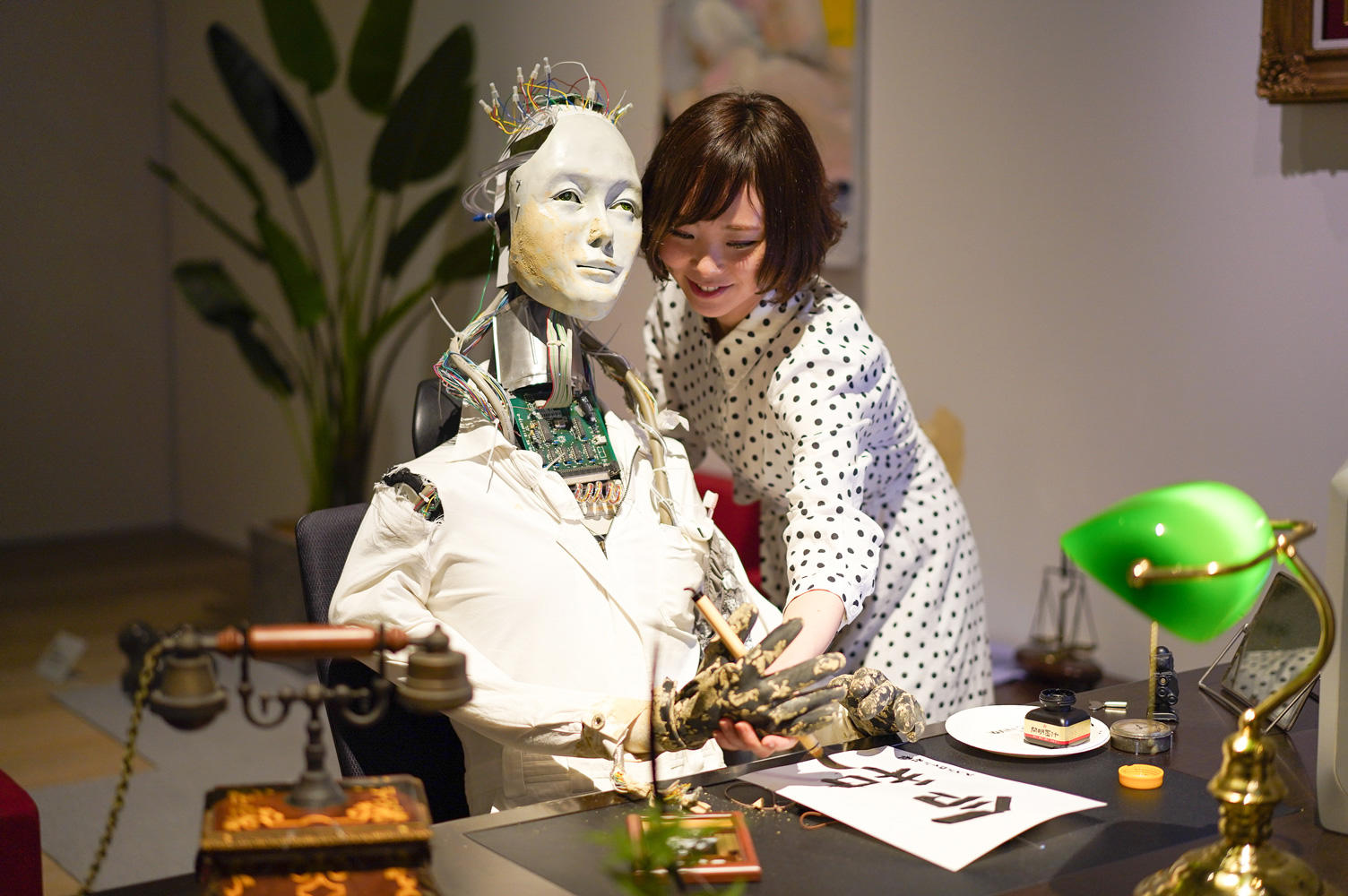 While Android President was holding Japanese calligraphy brush, Hayashi was gently supporting him. They together completed the calligraphy "Reiwa."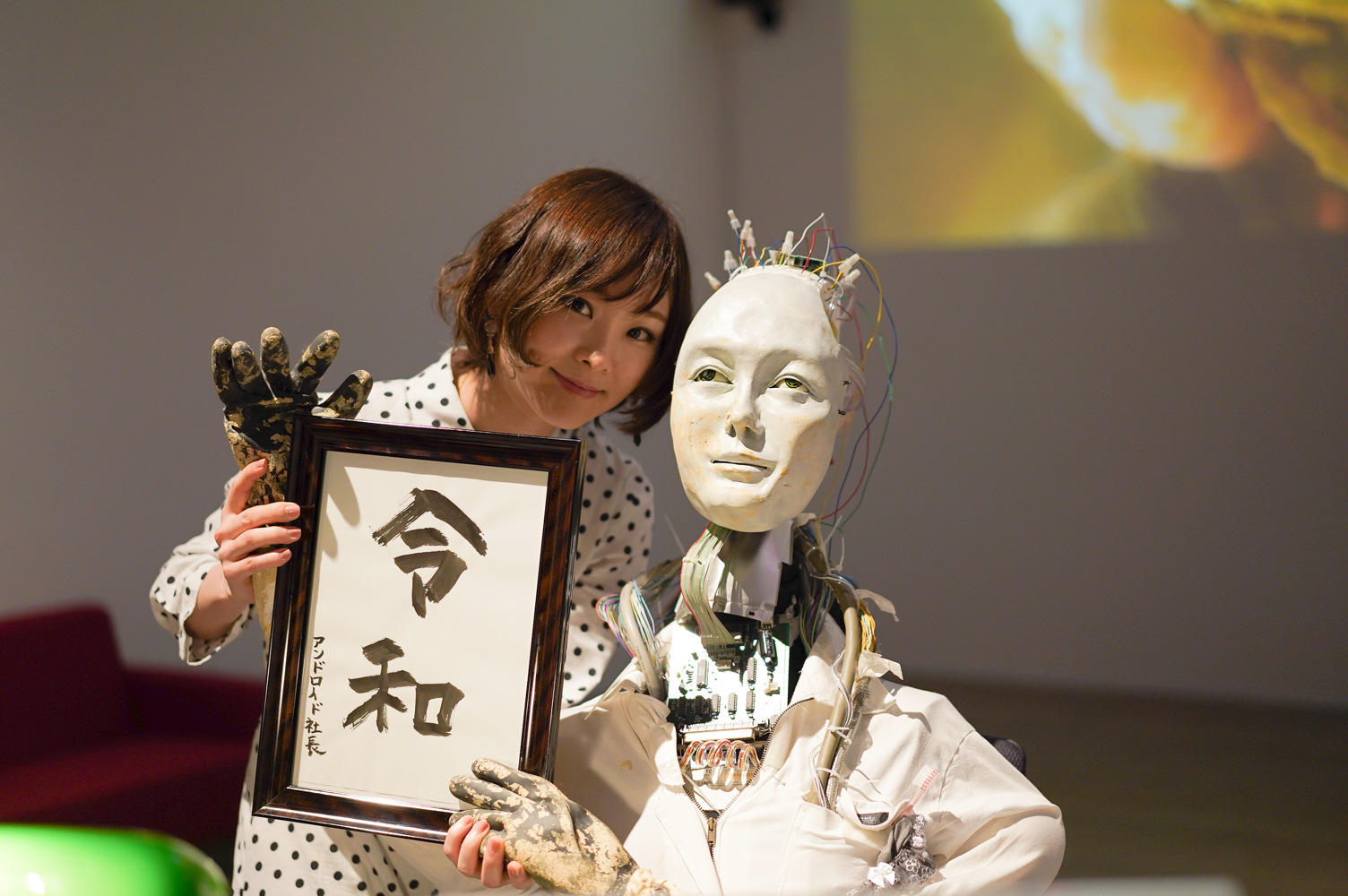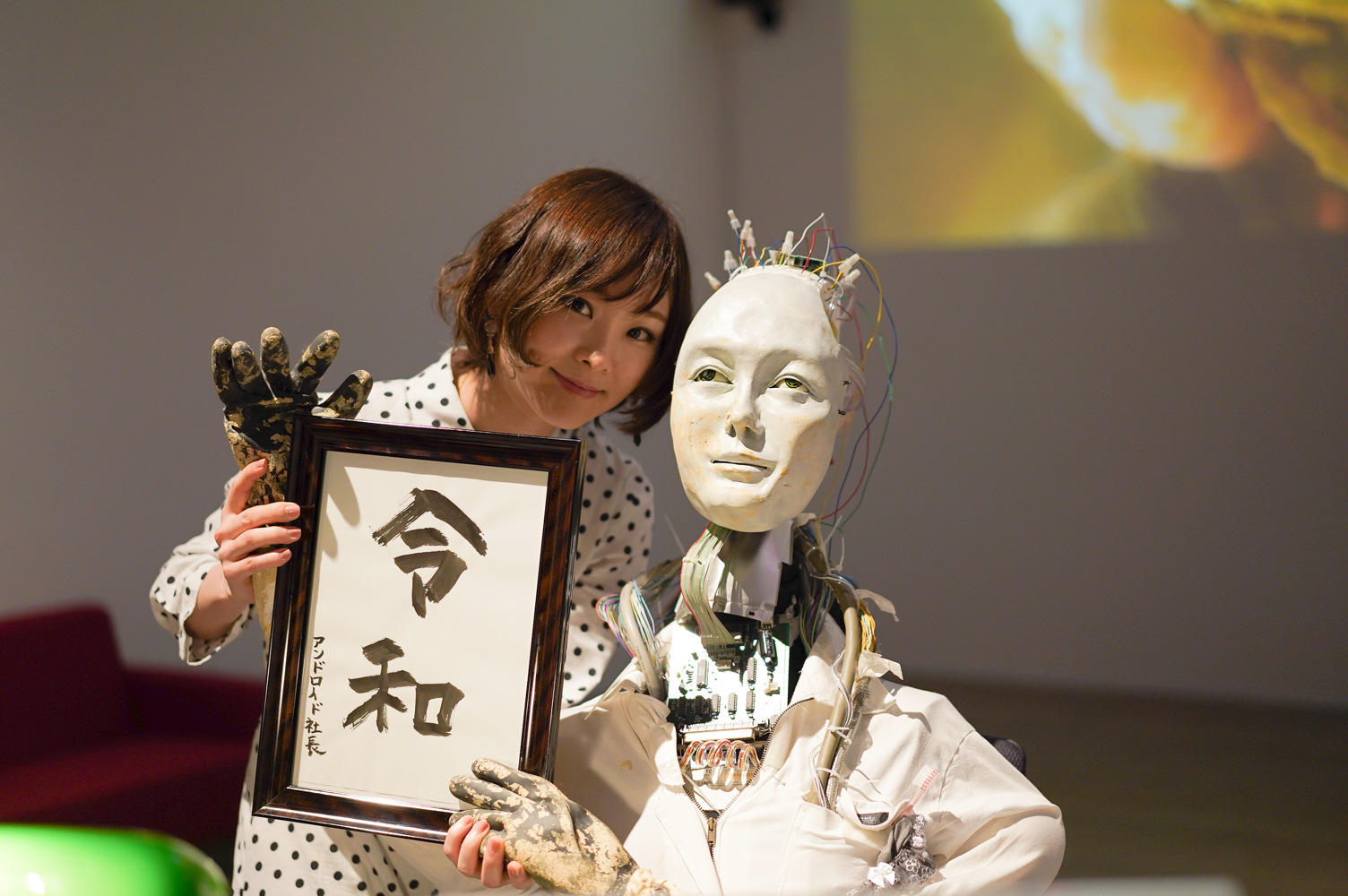 Roppongi Crossing 2019: Connexions is ending on May 26 [Sun], 2019. Visit the exhibition during your Golden Week holidays!