[For a Limited Time Only] FREE Domestic Shipping of Another Energy Catalogue (Exhibition Guide Edition) Purchased at MORI ART MUSEUM ONLINE SHOP Now!
2021.5.26 [Wed]
Mori Art Museum has been proactively using digital platforms to present a number of programs especially on social media.
We hope you will fully enjoy art with our digital programs while staying home!
Instagram (IG) Live
A large number of people have been watching Mori Art Museum's livestreaming through Instagram (IG) Live. By overwhelmingly popular demand, we have decided to present Another Energy exhibition Gallery Tours in English in May, plus a MAM Project 029: Oscar Murillo Gallery Tour (Japanese, followed by English).
- Another Energy: Power to Continue Challenging - 16 Women Artists from around the World Gallery Tour in English
Appearing: Kataoka Mami (Director, Mori Art Museum)
Date & Time:
1st Half: 11:30-, Wednesday, May 26, 2021
2nd Half: 11:30-, Monday, May 31, 2021
* Conducted in English, approx. 30 min. each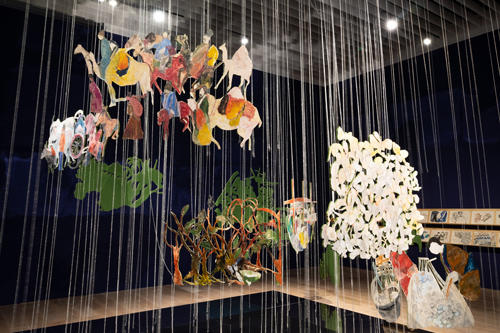 - MAM Project 029: Oscar Murillo Gallery Tour (in Japanese & English)
Appearing: Yahagi Manabu (Assistant Curator, Mori Art Museum)
Date & Time:
18:30-, Monday, May 24, 2021 * in Japanese first, followed by English (approx. 15 min., each)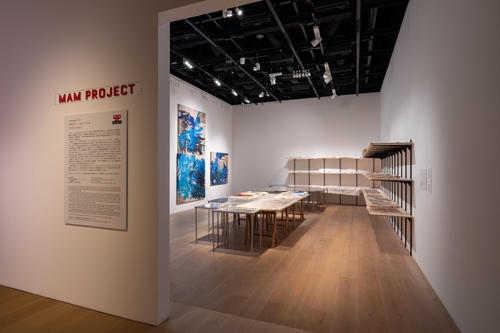 Follow Mori Art Museum's Instagram:
https://www.instagram.com/moriartmuseum/
TikTok
Mori Art Museum now has the official TikTok account. We will post a series of short videos featuring commentary and artworks by the exhibition-participating artists. These video clips truly capture the essence of the exhibitions. Download the app to enjoy the fun-filled post of ours!
Mori Art Museum's TikTok:
https://www.tiktok.com/@moriartmuseum
Clubhouse
From 12:30 to 12:45 every Friday during the period of the Another Energy exhibition, Mori Art Museum will host a series of 15-min-long talks. Director Kataoka Mami and other Mori Art Museum curators will talk about the featured works and BTS episodes of the exhibition. Tune in during the lunch break for a casual art talk.
Date & Time:
12:30-12:45, every Friday during the Another Energy exhibition period
* Details including the date/time are subject to change or cancellation. Follow our account for the latest information and updates.
If you have Clubhouse account, login and listen to the talks from here:
https://www.joinclubhouse.com/@moriartmuseum