"Ichthys" Musical Produced by the Workshop Participants to Be Livestreamed on August 15!
2021.8.12 [Thu]
Yamamoto Takayuki's "Ichthys," as part of "Meet the Artists" Workshop Series, has been ongoing for about two months since June 2021. Kids joining this program have listened to the lecture by an aquatic researcher about the gender of fish via Zoom, participated in making lyrics with musicians and practiced those songs, made costumes for the fish that appear in the musical... and just done so much.
And finally, they will be presenting the outcome of the workshop series as a musical that depicts the intriguing world of fish.
The performance will be filmed and specially livestreamed via YouTube on this occasion. We hope you enjoy the musical through this opportunity.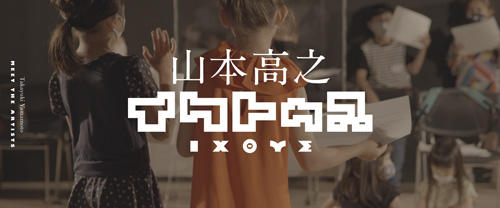 Another Energy Related Program
Performance Livestreaming of Yamamoto Takayuki's "Ichthys" from the "Meet the Artists" Workshop Series
Date & Time

To start at 15:00, Sunday, August 15, 2021

Link

THEATRE for ALL YouTube Live
https://youtu.be/jmE3ATI-9Ho

Language

Japanese
* Video footage of the performance and workshop series will be released on a later date as video work and/or documentary.
About Yamamoto Takayuki's "Ichthys"
https://www.mori.art.museum/en/learning/4742/
Human "gender" was depicted in diverse ways in the myths of ancient Greece and Rome, as well as in ancient Japanese literature such as the Kojiki. In contrast, our era in which it has been commonplace for people to live with the gender that they were born with until death has continued for a long time. In many day-to-day situations, the preconceptions that we live in a way that is expected as either "men/masculine" or "women/feminine" are still deeply rooted in our society.
Unlike humans, in the world of organisms such as fish to take one example, we can see that aquatic creatures change in gender according to the process in which they grow as well as their environment. These creatures even bring about changes in their own gender to survive, as well as possess gender in an entirely different way from us. There are some fish within the same school whose gender is dependent upon their size, and there are even fish who change gender 20 times in a single day.
In this project, we learn about the diverse manifestations of "gender" determination in the world of fish, and join artist Yamamoto Takayuki along with musicians and children to express these things. The children will write songs, make costumes, create set pieces, etc., in a series of workshops, and finish by staging a musical, which will be filmed and made available for viewing.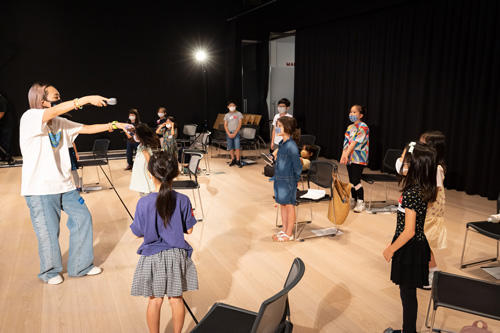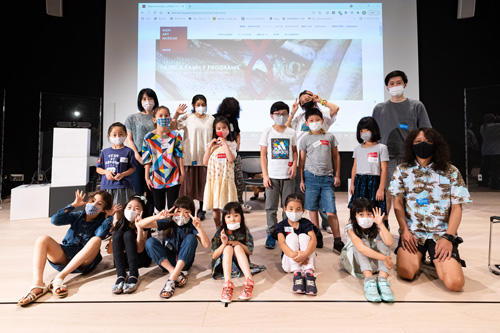 Photos of the workshop
Photo: Tayama Tatsuyuki
Organizer

precog co.,LTD., Mori Art Museum

Planning

Tanaka Miyuki (Independent Curator), precog co.,LTD., Learning, Mori Art Museum Learning

Planning Cooperation

The Nippon Foundation DIVERSITY IN THE ARTS

Support

The Nippon Foundation; Arts Council Tokyo, Tokyo Metropolitan Foundation for History and Culture

Cooperation

Goethe-Institut Tokyo