Cool Off and Take in Some Art at the Listen to the Sound of the Earth Turning Exhibition
2022.8.26 [Fri]
Summer's peak may be behind us, but Japan's Meteorological Agency is forecasting another month still of punishing heat. As seasonal fatigue sets in, this is the perfect time to take a leisurely look at what's on at the Mori Art Museum, one of the capital's cool spots in every sense: a place to refresh both body and mind in a comfortable temperature- and humidity-controlled environment. Liberate your senses and experience first-hand the grand scale of the works on show, and the scents emanating from them. Listen to the Sound of the Earth Turning presents a diverse lineup of offerings from sixteen Japanese and overseas artists, including installations, sculptures, videos, photographs and paintings. Here is just a taste of what is on show.
---
Wolfgang Leib
Pollen from Hazelnut (2015-2018) is an installation consisting of a rectangular base with a blanket of yellow pollen. Collected over a few years in the artist's village in southern Germany, the pollen gives off a faintly sweet aroma. The exhibition also presents works by Leib made using natural materials like beeswax and milk, the simple beauty and meditative mien of his creations evoking the natural cycles of life, and even the workings of the cosmos.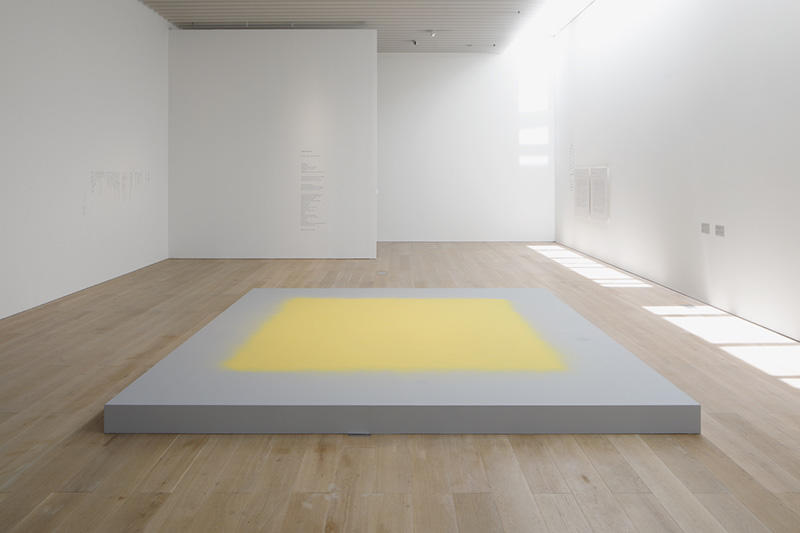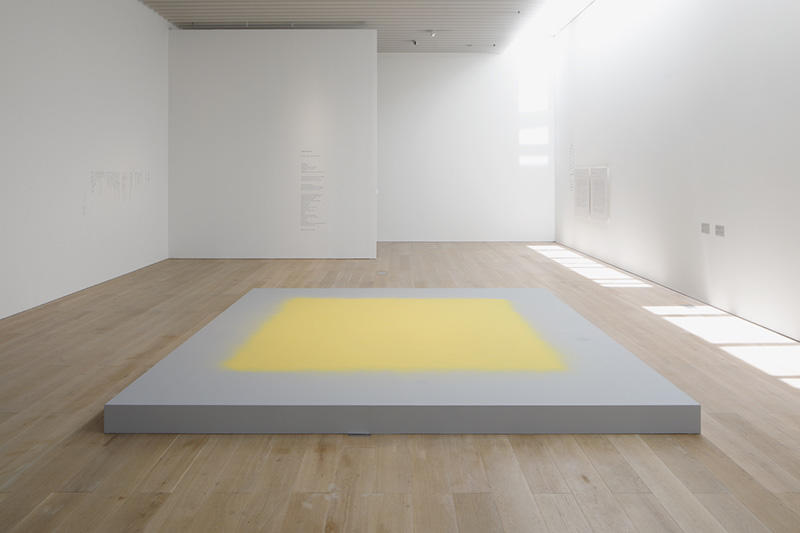 Guido van der Werve
Nummer negen, the day I didn't turn with the world (2007) is a time-lapse video in which van der Werve stands at the North Pole for 24 hours, rotating in the opposite direction to the earth. By depicting on an extraordinary scale ordinary acts such as standing, turning and running, including documenting a performance in which he ran around the outside of his home for twelve hours, covering a distance of around 100 kilometers, the Dutch artist demonstrates how these same acts can become grand endeavors.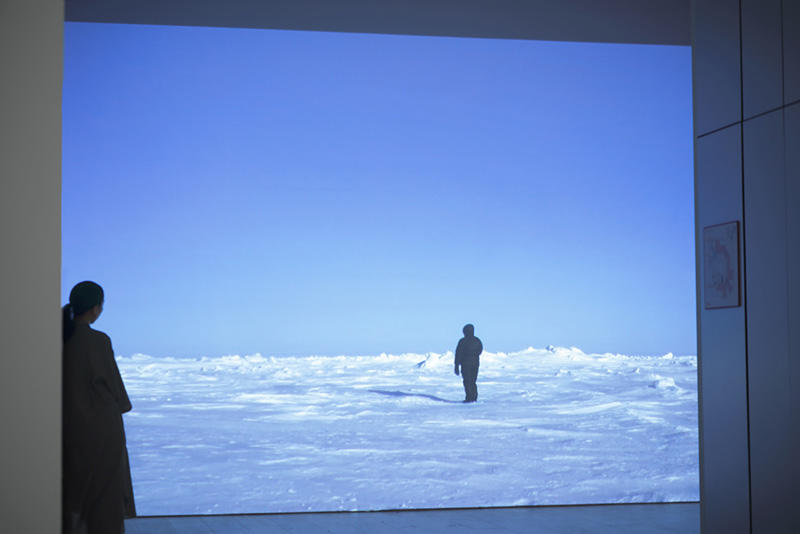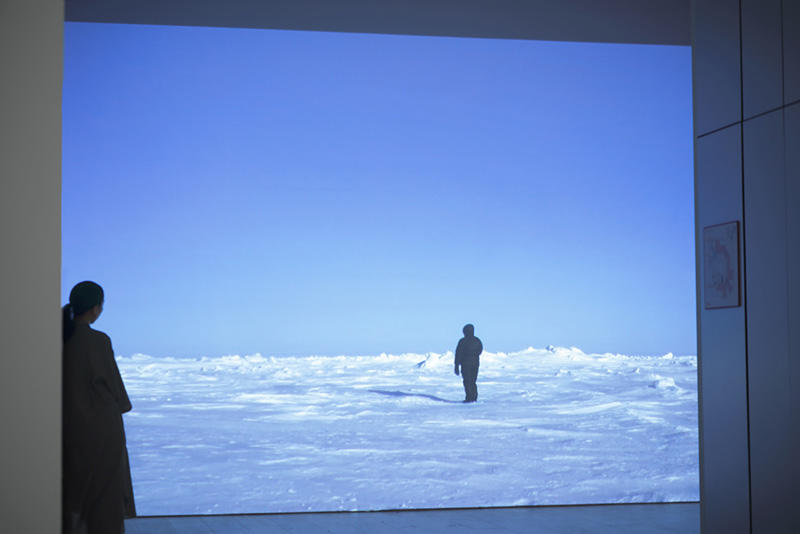 Horio Sadaharu
For his "Ironuri" (Paint Placements) series (1985-2018), Horio chose one color of paint per day and applied it to various objects in his studio, doing this daily without fail for 33 years up to his death. Another of the artist's daily routines consisted of a series in which he would draw on ten sheets of drawing paper in the space of a single frenzied minute. Covering a gallery wall here, Horio's creations burst with color, energy, and exhilarating passion. The works of an artist for whom to be alive was art, convey the richness of living itself beautifully.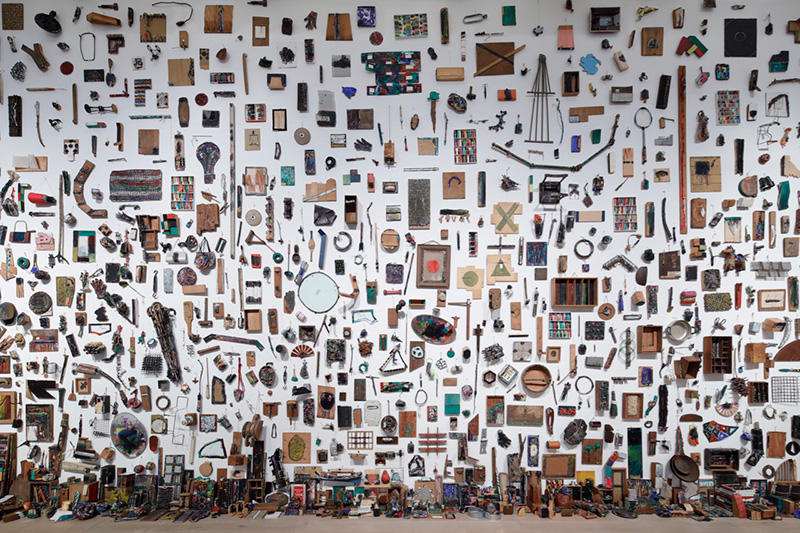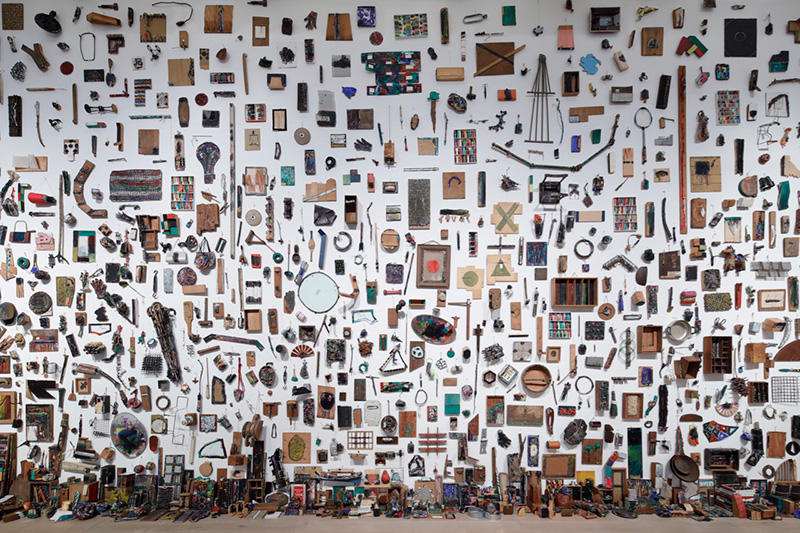 Don't forget to check out views of the exhibition on Flickr also.