SECTION 4

Space Travel and the Future of Humanity

As an era of space travel for all draws closer, this section offers artists' visions of the relationships people will have with the universe, and how our lives will change in the future. There will also be displays on the history of the US and Soviet space programs, plus the latest from the frontline of modern space development including JAXA's International Space Station (ISS)/Kibo Educational Payload Observation Pilot Mission, Mars Ice House, and Project by Team Hakuto.
Participating Artists
Jules de Balincourt
Maria Gruzdeva
Nomura Hitoshi
Osaka Takuro
Tom Sachs
teamLab
among others
Items on View
Konstantin Tsiolkovsky's

Album of Cosmic Journeys

(reproduction)
Yuri Gagarin, Neil Armstrong and Valentina Tereshkova's photographs (reproduction)

Mars Ice House

(maquette)

Hakuto

and more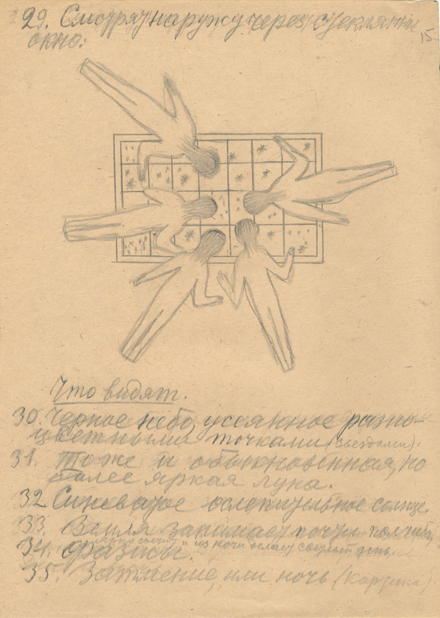 Konstantin Tsiolkovsky
Drawing from the Manuscript, Album of Cosmic Journeys
1933
Pencil on paper
31.1 × 22.7 cm
Collection: The Archive of the Russian Academy of Sciences (ARAS)
ARAS. F. 555. File 84. Sheet 15.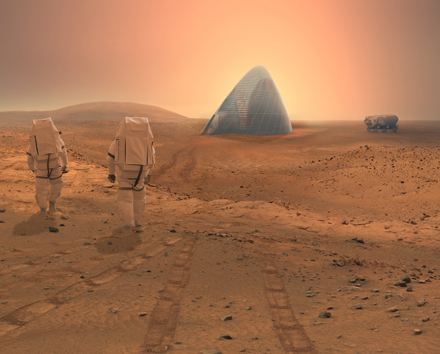 Space Exploration Architecture and Clouds Architecture Office
MARS ICE HOUSE
2015
3D printed resin model with wood base, internal light, slideshow
31.1×22.7cm
Collection of the artist
Photo courtesy: Clouds AO/SEArch
Reproductions of Sketches by Konstantin Tsiolkovsky, "Father of Space Exploration"
Presenting for the first time in Japan the inspired sketches of scientist Konstantin Tsiolkovsky, pioneer of rocketry and cosmonautics as well as a sci-fi author, whose work contributed to the success of Russia's space program.
Maquette of
Mars Ice House

, Hypothetical Future Habitat for Humans on the Red Planet

Maquette, also on display in Japan for the first time, of a New York architectural group's potential habitat that won first prize in a NASA's contest to design housing for Mars, ahead of its plan to have four astronauts live on and explore the planet for a year in the 2030s. Could this be the future of human habitation?