SECTION 3

A New View of Life - Do Aliens Exist?

Starting with meteorites and fossils from a geohistory that extends far beyond the presence of homosapiens, this section features artworks that reference images of aliens as imagined by people down the centuries, plus the latest genetic engineering and A.I. technologies.
Participating Artists
Vincent Fournier
Laurent Grasso
Pierre Huyghe
Patricia Piccinini
Sorayama Hajime
Sugimoto Hiroshi
among others
Items on View
Archival materials on "Utsurobune no Banjo (A Woman on the Hollow Boat)"
Aramata Hiroshi's collection of sci-fi magazines
Charles Darwin's On the

Origin of Species

(first edition)
and more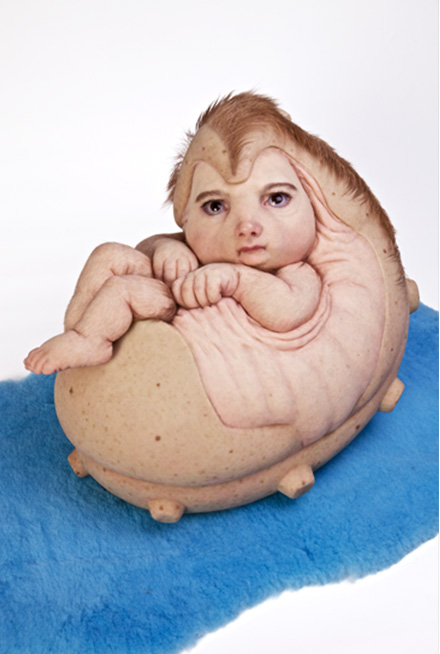 Patricia Piccinini
The Rookie
2015
Fiberglass, silicone, hair
48 × 65 × 46 cm
Collection of the artist
Courtesy: Tolarno Galleries, Melbourne; Roslyn Oxley9 Gallery, Sydney; Hosfelt Gallery, San Francisco
From a Mysterious Object That Startled the People of the Edo Period, to New Life Forms of the Future
From "Utsurobune no Banjo" – what some have described as an Edo-period UFO story – to Patricia Piccinini's new life form that speaks to us with a peculiar gaze, this section offers plenty to stir the imagination.
Sexy Robot, Fembot Mechanoids by Sorayama Hajime Who Has Captured the Hearts of Ceators the World over
A three-dimensional piece by Sorayama Hajime - known as an internationally rated illustrator as well and featured on the cover of Aerosmith album Just Push Play.