Questions Raised by the Exhibition & Featured Works
How to now live with the pandemic?
When the world ground to a halt due to the global spread of COVID-19, what could humans have done? What could art have done? And how ought we now coexist with the pandemic?
Yoko Ono's book of instructions Grapefruit is full of words with the power to make our world larger simply through imagination, including among its instructions, "Listen to the sound of the Earth turning," also the title of this exhibition. The performance by Guido van der Werve, in which he ran around his home thousands of times to cover a total of 100 kilometers, demonstrates that repeated everyday actions can turn into grand endeavor. Wolfgang Laib meanwhile has forged a career using familiar materials such as pollen, beeswax, and milk to present the essence of life in the most simple, yet stunningly beautiful ways. Ellen Altfest's pictures of trees painted in the forest reveal the essence of the natural world, including the teeming life within it.
Perhaps when considering how best to live in these pandemic times, we might begin by borrowing the imagination in these works to reflect on the character of our vast and complex world, and reexamine what constitutes its essence.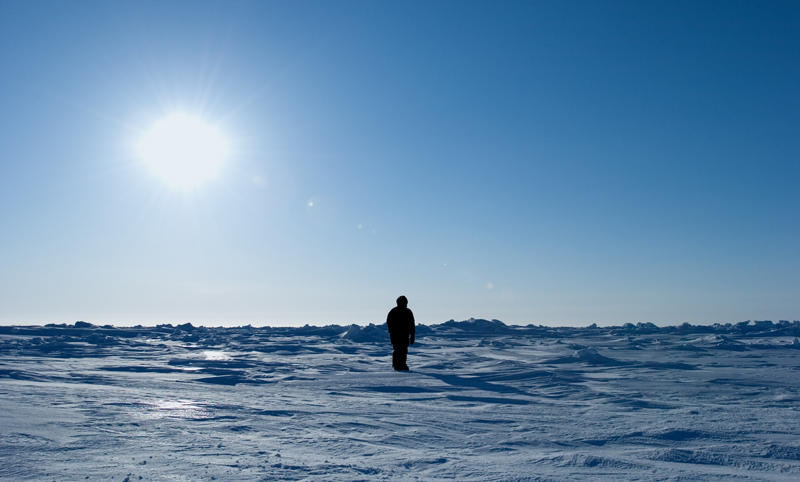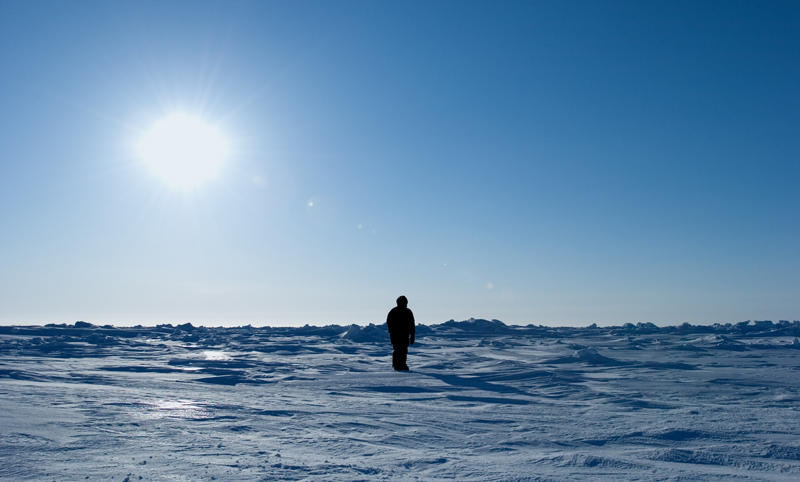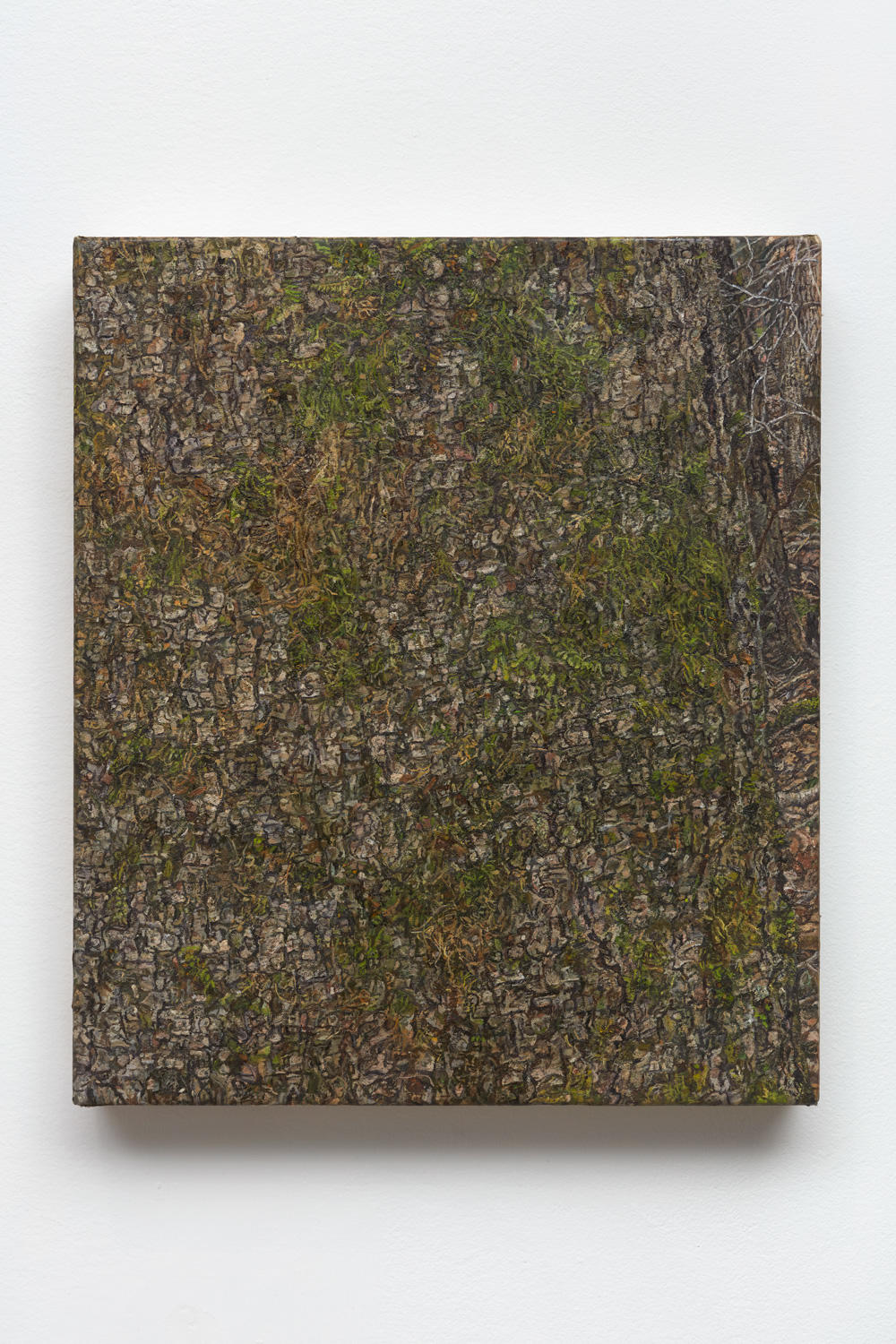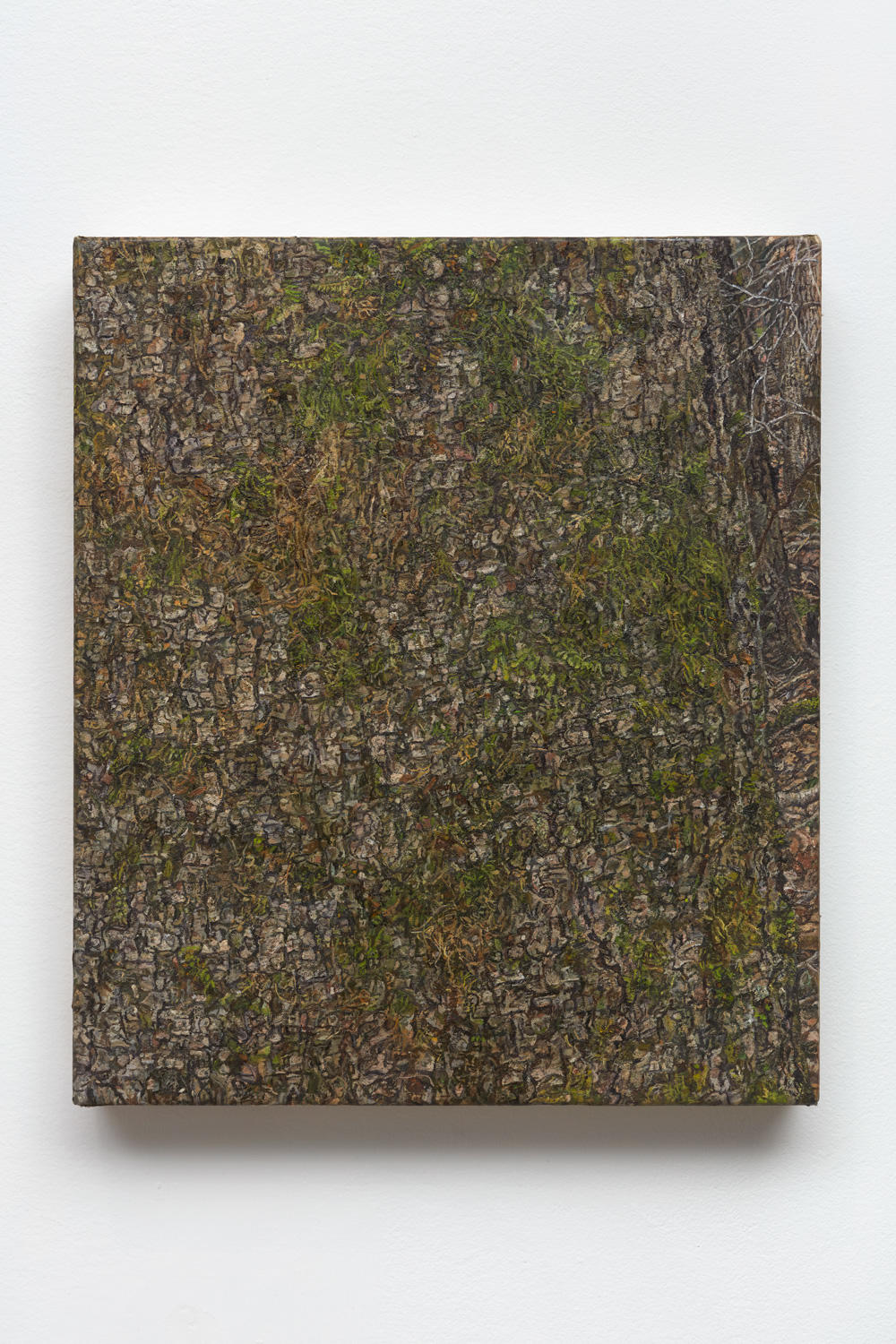 How did our minds come to view society and what pictures did we paint in our minds?
COVID-19 not only brought a global health crisis, it highlighted latent problems, divisions and conflicts in our societies, and forced us to move away from the larger frameworks of nation, race, and religion and focus directly on the more familiar environments of community and family, and even our lifestyles. Amid it all, what scenery were we painting in our minds?
Iiyama Yuki's new work on a domestic violence theme is an installation centered on interviews with both victim and abuser, which encourages each of us as viewers to ponder our own day-today life from a different viewpoint. Koizumi Meiro's new video employs hypnotism to at once elucidate the fragility of human cognition, with its reliance on language, and examine the possibility of healing trauma. The work by Zoe Leonard, also shows the salvational potential of everyday acts, and the power of united communities.
These works by artists who engage with society and themselves in various situations demonstrate the importance of observing and reassessing our lives and surroundings from different perspectives.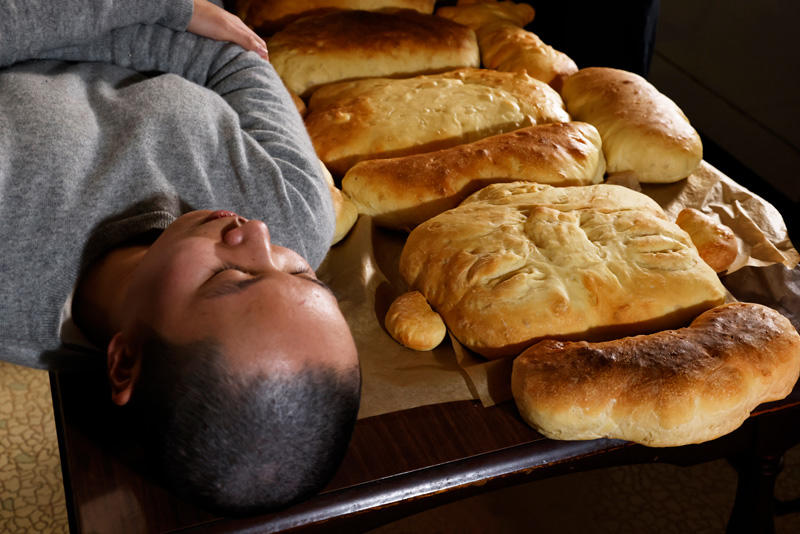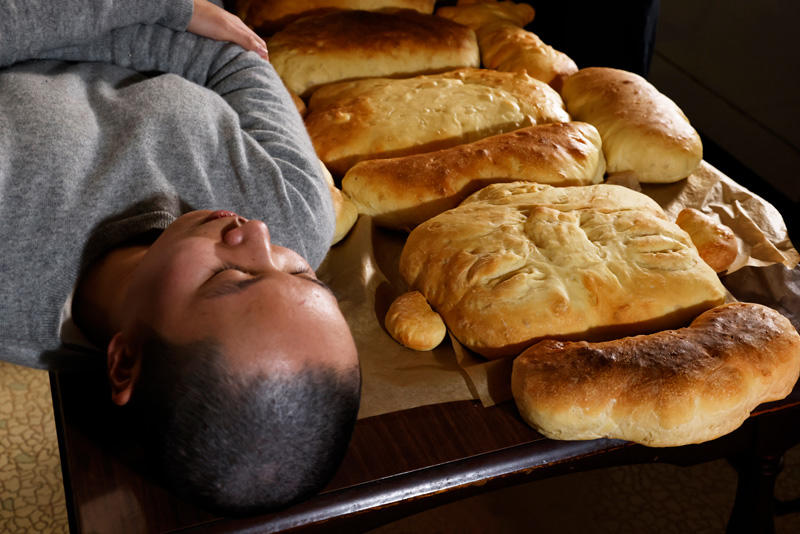 Can living itself be art?
There are artists who paint, sculpt, engage in all kinds of expression not to earn plaudits from others, but simply to go where their impulses take them. Horio Sadaharu viewed artistic expression as like the air we breathe, a "natural" part of living, and devoted body and mind to his practice using a wide variety of media - the number of works he made counts over 100,000. His wife Horio Akiko lived in the same household making works of an entirely different nature, the couple's day-to-day life in itself leading to artistic expression. Robert Coutelas put the art world behind him for a life of poverty pursuing an artistic universe he could truly believe in. Exercising extraordinary powers of concentration, Kanasaki Masashi layers fragments from magazines, advertising leaflets and similar to create abstract sculptures.
Perhaps now, with our definitions and preconceptions shaken, is the time to address once more the question of "what it is to be alive." These works overflowing with creative impulse and energy, and directly linked to the fundamental meaning of life, may well offer an answer.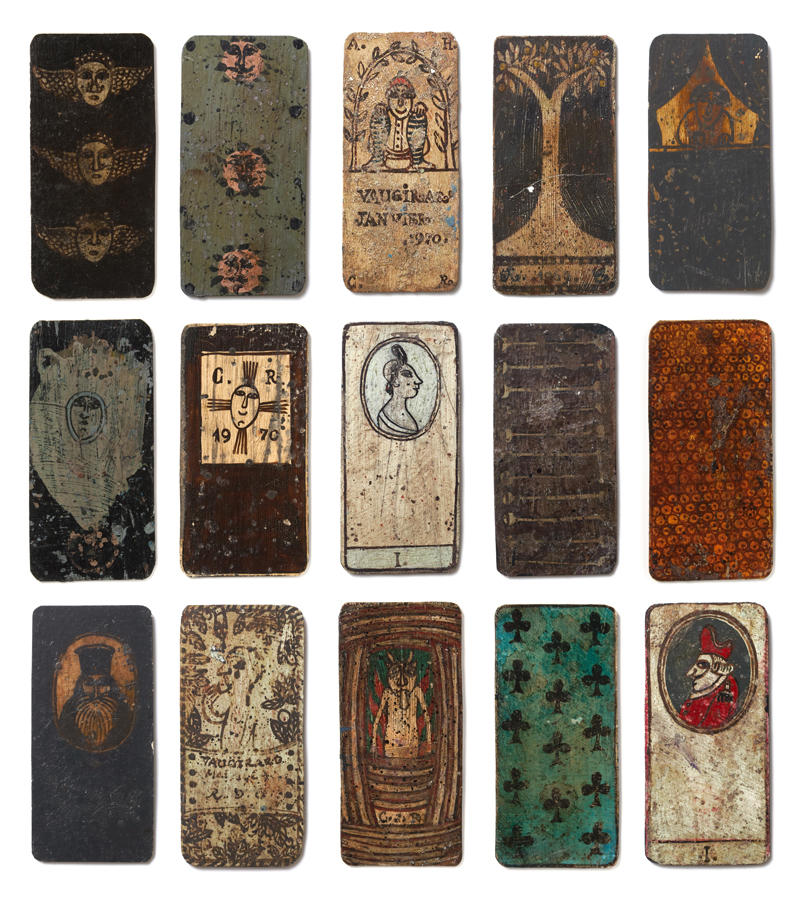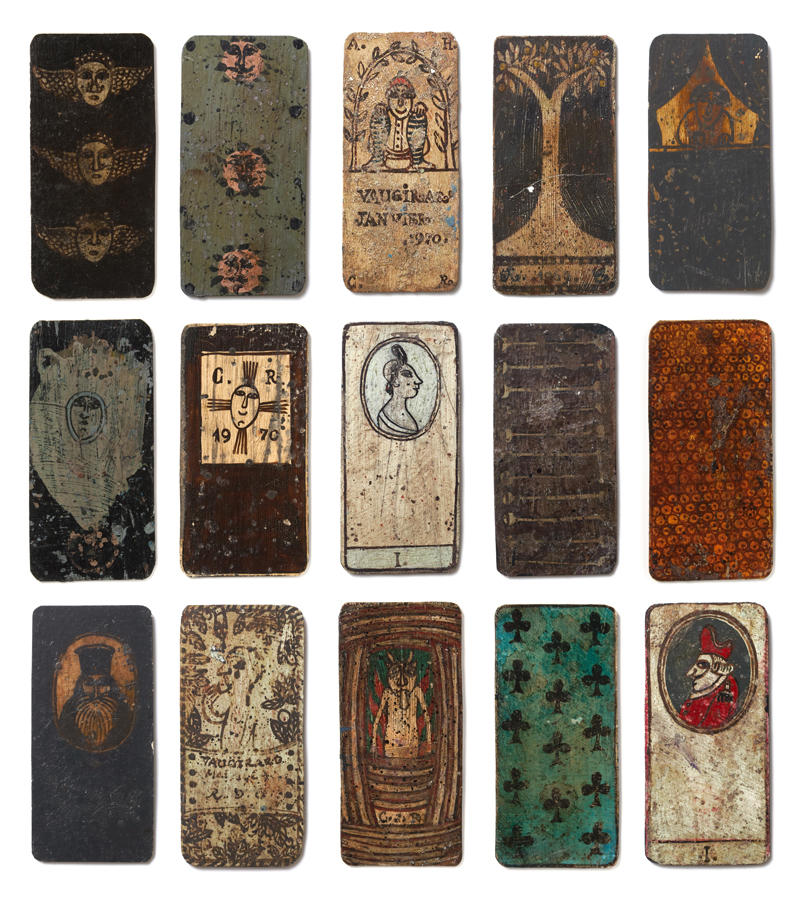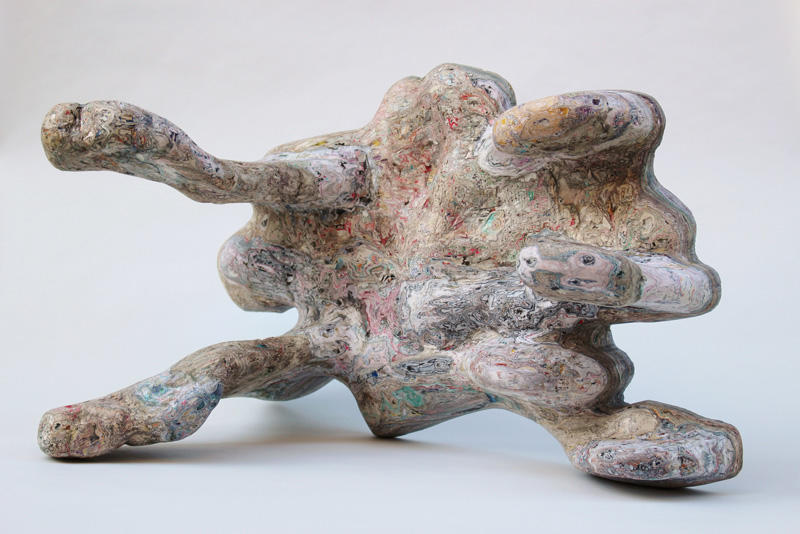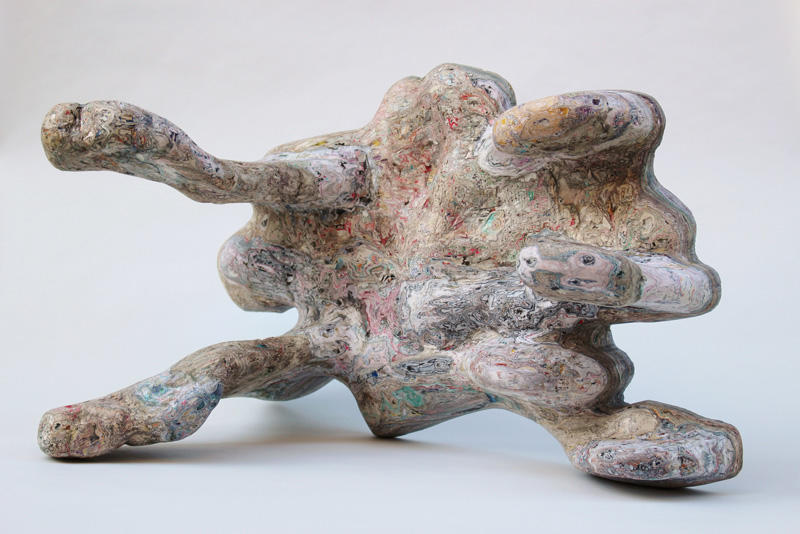 What connects the self with the universe, this moment today with eternity?
The history of homo sapiens is one of endless struggle with natural disaster, conflict, and disease. How have we overcome such threats to our everyday lives? Perhaps one approach has been to learn from the past and from nature, and try to position ourselves within the great flow of time and space.
The photographs of Naito Masatoshi and installation of Aono Fumiaki, both featuring the Tohoku region, connect the distant past with the present, and give a feel for how a reverence for nature, the cosmos, the gods, and spirit beings has always been part of the human journey. The work by Kanazawa Sumi, made using the quotidian material of newspaper, expresses in form of a large installation how the chain of events major and minor covered in newspapers eventually form a great current of time even reminiscent of the universe. Bringing the exhibition to an end, Montien Boonma's installation gives the spectator space to catch their breath and meditate, while that of Tsai Charwei seems to show that our own presence reflected in the mirror is part of the vastness of the cosmos shown by a mandala.