"MAM Digital" refers to all the programs provided by the Mori Art Museum, utilizing digital media and their platforms. This program will be our first attempt where a "MAM Digital" program will be held in the real exhibition space as part of the "MAM Project" exhibition series that showcases contemporary art in all its diversity.
As part of the generation that has grown up with a post-1995, internet version of reality, Yamauchi Shota (born 1992 in Gifu, currently based in Kanagawa) has been making attempts by myriad means to illuminate the relationship between self and world, and rifts between the world as he perceives it, and as it actually is. Employing a range of wildly different expressive media, from video to sculpture, installation and performance, Yamauchi skillfully switches between clay animation, chroma key, 3DCG, 3D printing, VR, and motion capture technologies. His works are distinguished not only by a technology-driven pursuit of novelty, but by the desire to express raw physicality and the complexity of quintessentially human emotions, contradictory feelings and situations.
The Planet of Faces, a newly-commissioned work for this exhibition, is an online gaming-format video installation modified in real time. People can participate in the work on site via tablet, or access it on a dedicated website from anywhere via PC or smartphone. Players answer a series of questions resembling those of psychological testing to spawn an avatar in the form their own face, morphing in clay-like fashion. This is then uploaded to a server to join other faces congregating on a planet in the work, where they react to each other, generating various dramas. The resulting planet made up of multiple faces constantly in flux will be joined in the Mori Art Museum gallery by a 3D sculpture of Yamauchi's own face, rendered as an island. Thus this work that exists in both the digital and IRL realms will continue to change throughout the show, in Yamauchi's words as a "planet where right and wrong, beautiful and ugly cohabit, at times rejoicing, at times sad, at times angry." Don't miss this chance to be part of a truly unique work of art.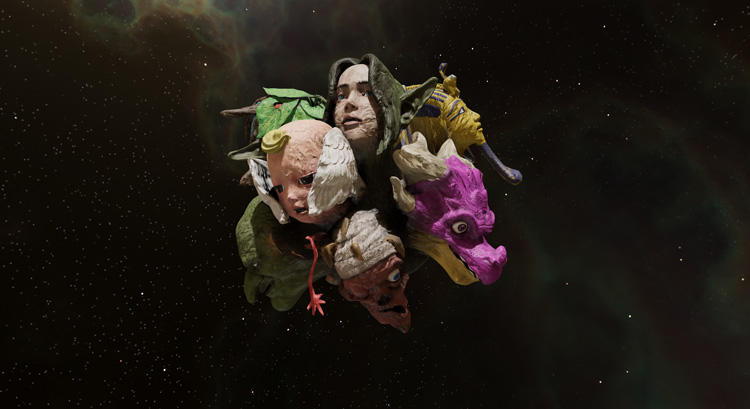 - Site Open: 11.30 [Wed] - 2023.3.26 [Sun]
- Be sure to read the precaution provided before proceeding to use the Special Website.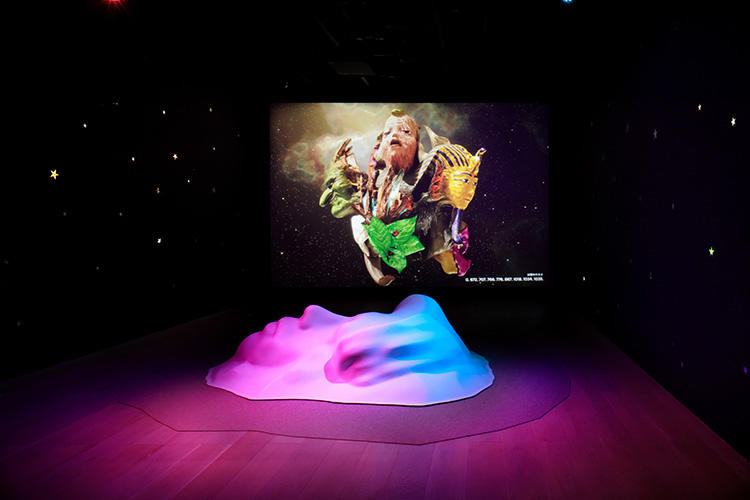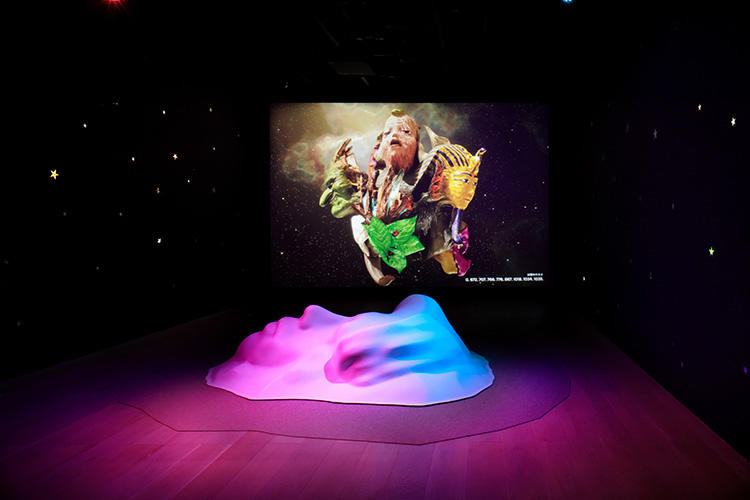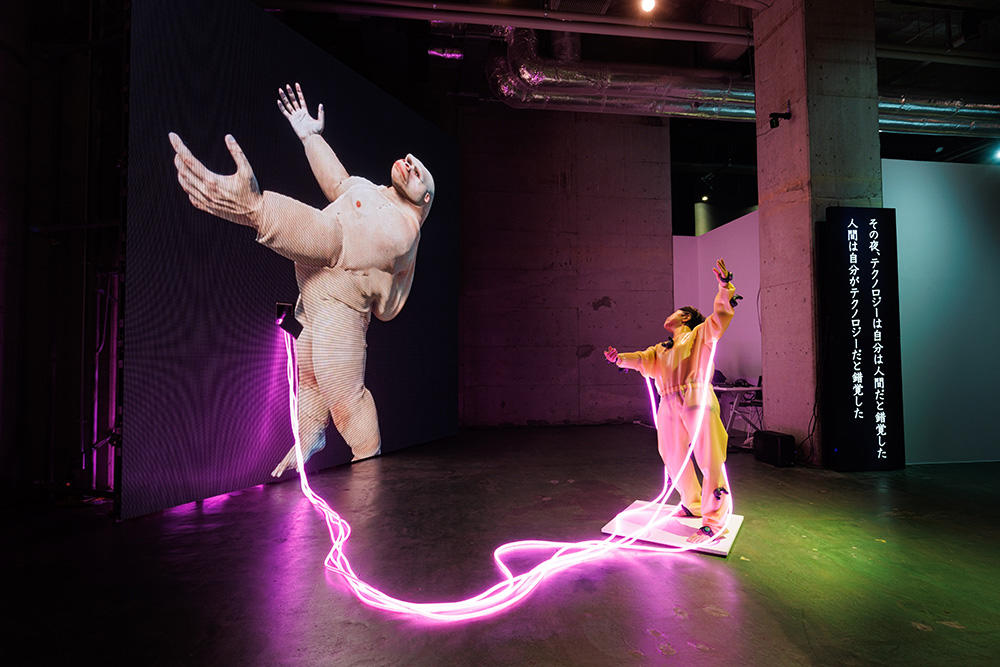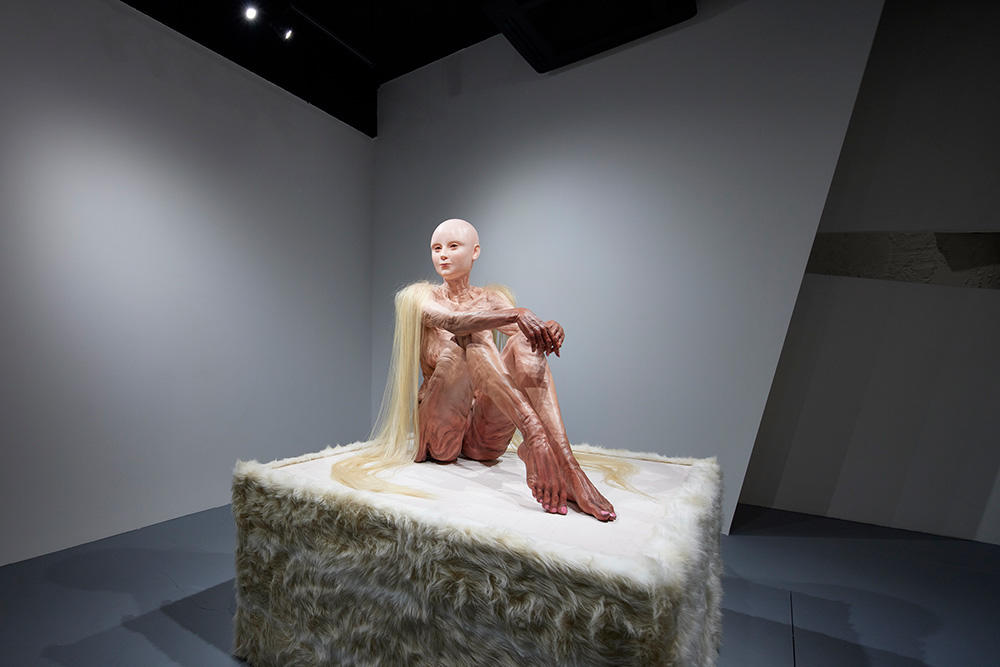 Yamauchi Shota
Born 1992 in Gifu, lives and works in Kanagawa. Yamauchi graduated from the Kanazawa College of Art, Department of Fine Art, Sculpture in 2014, and received his MFA in New Media from the Tokyo University of the Arts Graduate School of Film and New Media in 2016. Recent solo exhibitions include The Second Texture, Gallery TOH (Tokyo, 2021), Ballet Mécanique, RICOH ART GALLERY (Tokyo, 2022) and Love & Humor, EUKARYOTE (Tokyo, 2022); along with group show participation in Roppongi Crossing 2019: Connexions, Mori Art Museum (Tokyo, 2019), The Museum in the Multi-layered Word, NTT InterCommunication Center [ICC] (Tokyo, 2021), D.T. Suzuki: Life= Zen=Art, Watari-um, The Watari Museum of Contemporary Art (Tokyo, 2022), Reborn-Art Festival 2021-22 (Miyagi, 2022), and Ars Electronica Festival 2022 (Linz, Austria, 2022). Recipient of the TERRADA ART AWARD 2021 Kaneshima Takahiro and Audience Awards, and an Excellence Award in the Art Division of the 25th Japan Media Arts Festival (2022).