Key Points of
Roppongi Crossing 2019

Exhibition

Artists working across a range of genres will show Japan as it is today, from the artist unit Mé featured at Japanese arts festivals and exhibitions and their massive new work Contact, to Iikawa Takehiro's Decoratorcrab, a critique of today's IT-obsessed society.
[1] Trying out Technology
Cutting-edge technology is deemed to require specialist knowledge and experience to handle, yet artists employ their own unique methods for using the latest technologies and theories, to create experimental works and expression like nothing seen before. The fashion label ANREALAGE led by Morinaga Kunihiko works with the Kawahara Laboratory at the University of Tokyo to present new "form-changing clothing" using a liquid with a low boiling point that morphs at human body temperature. Hirakawa Norimichi's datum takes landscape imagery and converts it using an original algorithm to express the kind of multidimensional spaces conceivable in math theory terms. Hayashi Chiho's video Artificial Lover & True Love does not directly employ the latest technology, but by portraying the humorous love story of an AI robot equipped with all the shortcomings and pathos of a human being, encourages us just as much as the latest research on AI and artificial life forms to think about our lives, and how we define humanity.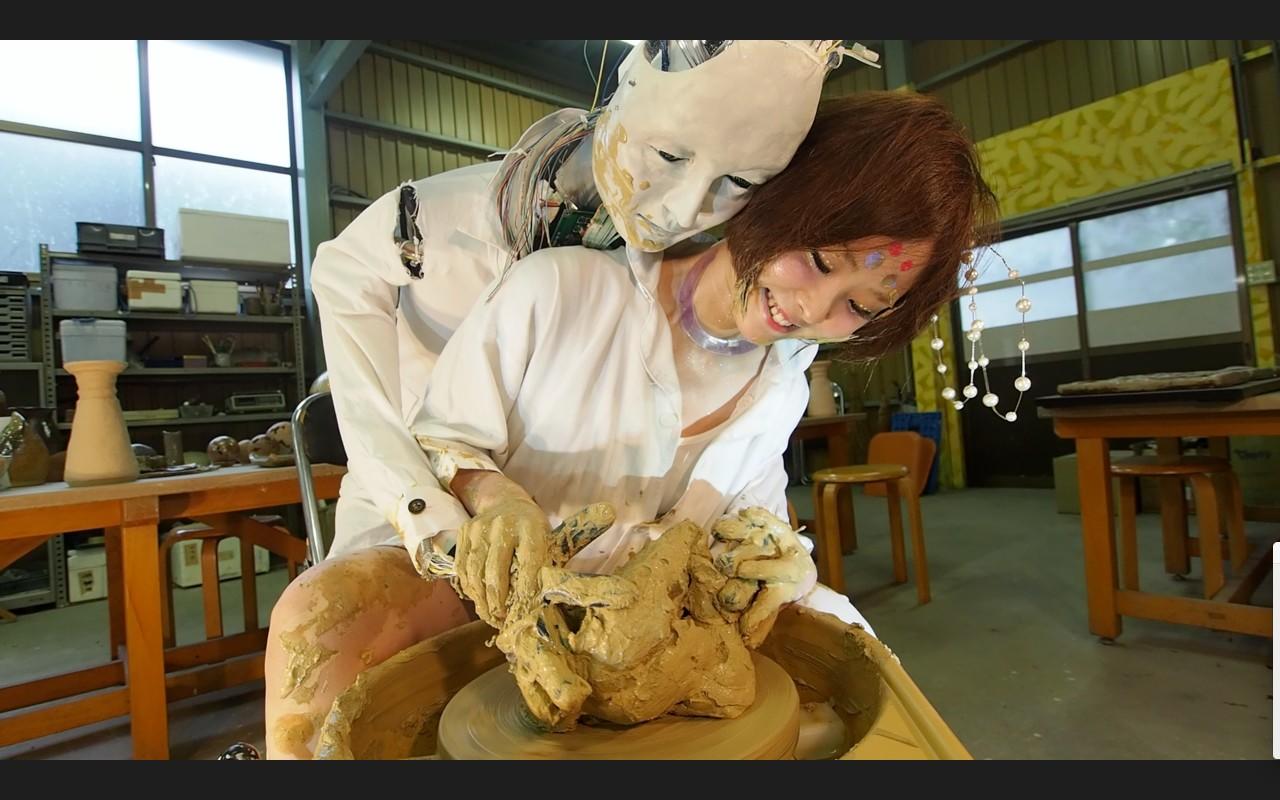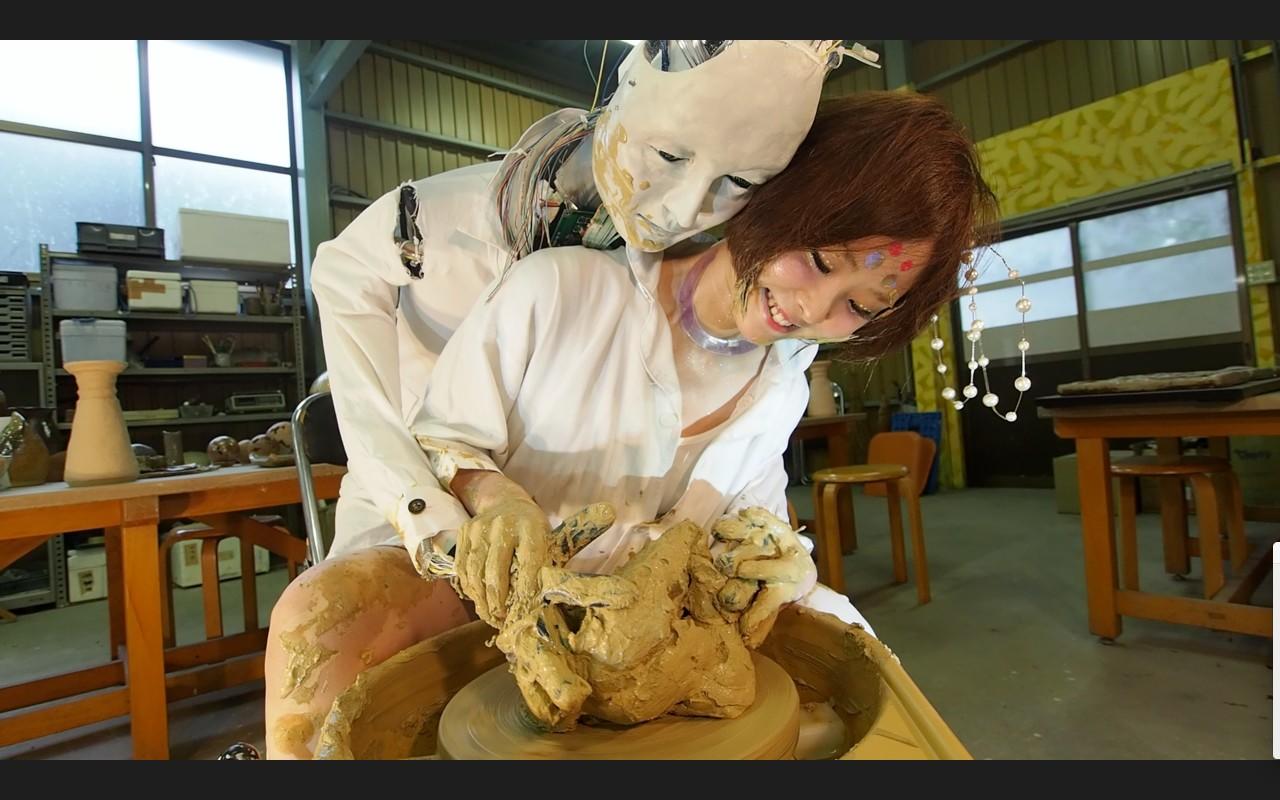 ---
[2] Trying to Observe Society
There are works of art that by observing what is happening around us and in the wider community from a sociological viewpoint, depict the truth hidden within, or discoveries of a totally new sort. By presenting the delightful spectacle of cats innocently enjoying a sports festival, Takekawa Nobuaki's Cat Olympics offers viewers the opportunity to consider today's Japan, in the buoyant buildup to the Tokyo Olympics, from a different perspective. Tamura Yuichiro's MJ takes inspiration from an episode during a visit by Michael Jackson to Japan to delve into the charismatic depths of modern pop culture, and the way in which pop icons taken on a sacred aura. The paintings of Enomoto Koichi are light-footed hybrid offerings combining myth, historical fact, and pop culture, and within the intensity of their expression one senses an earnest eye on what it means to be alive, and the everyday reality we accept so casually.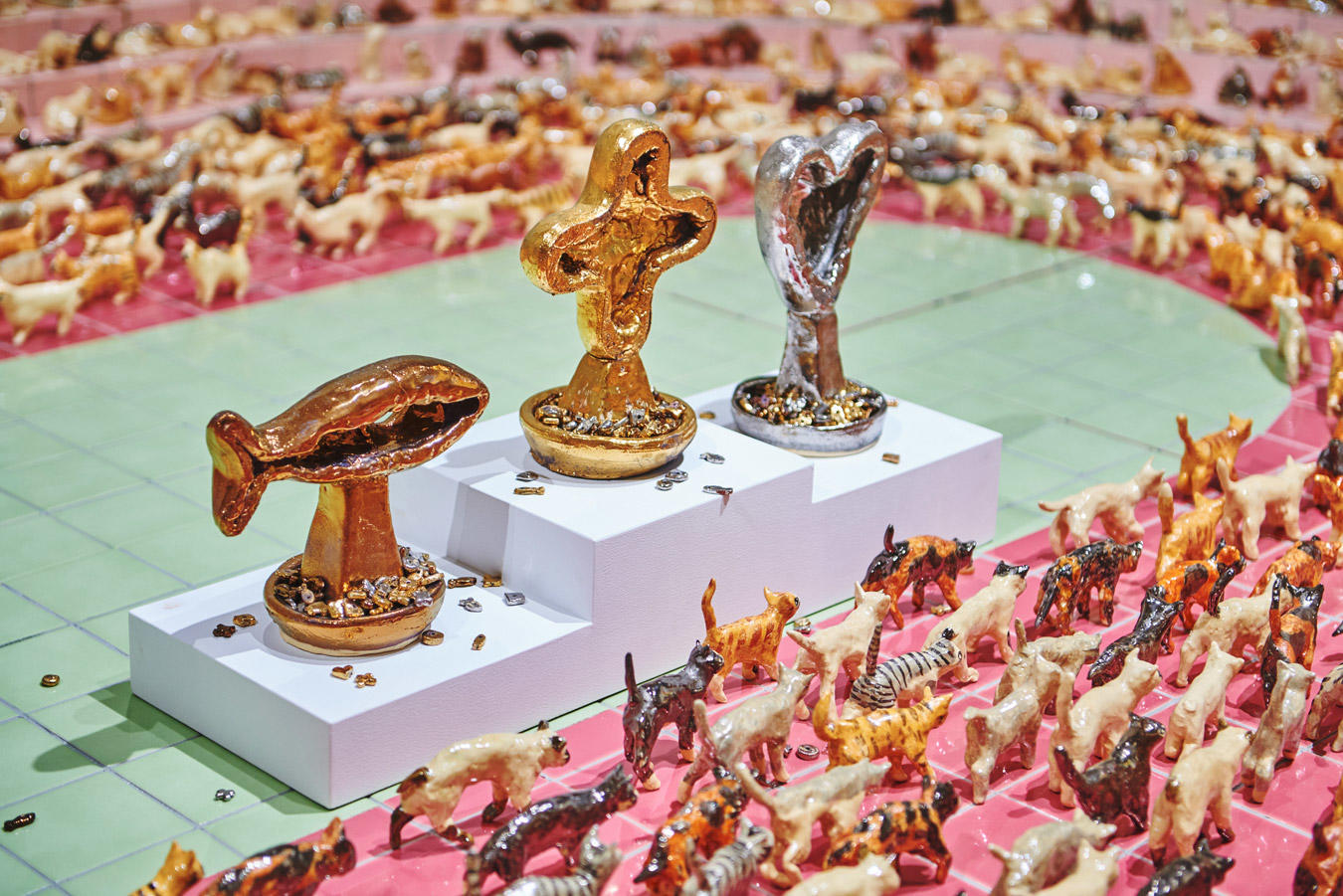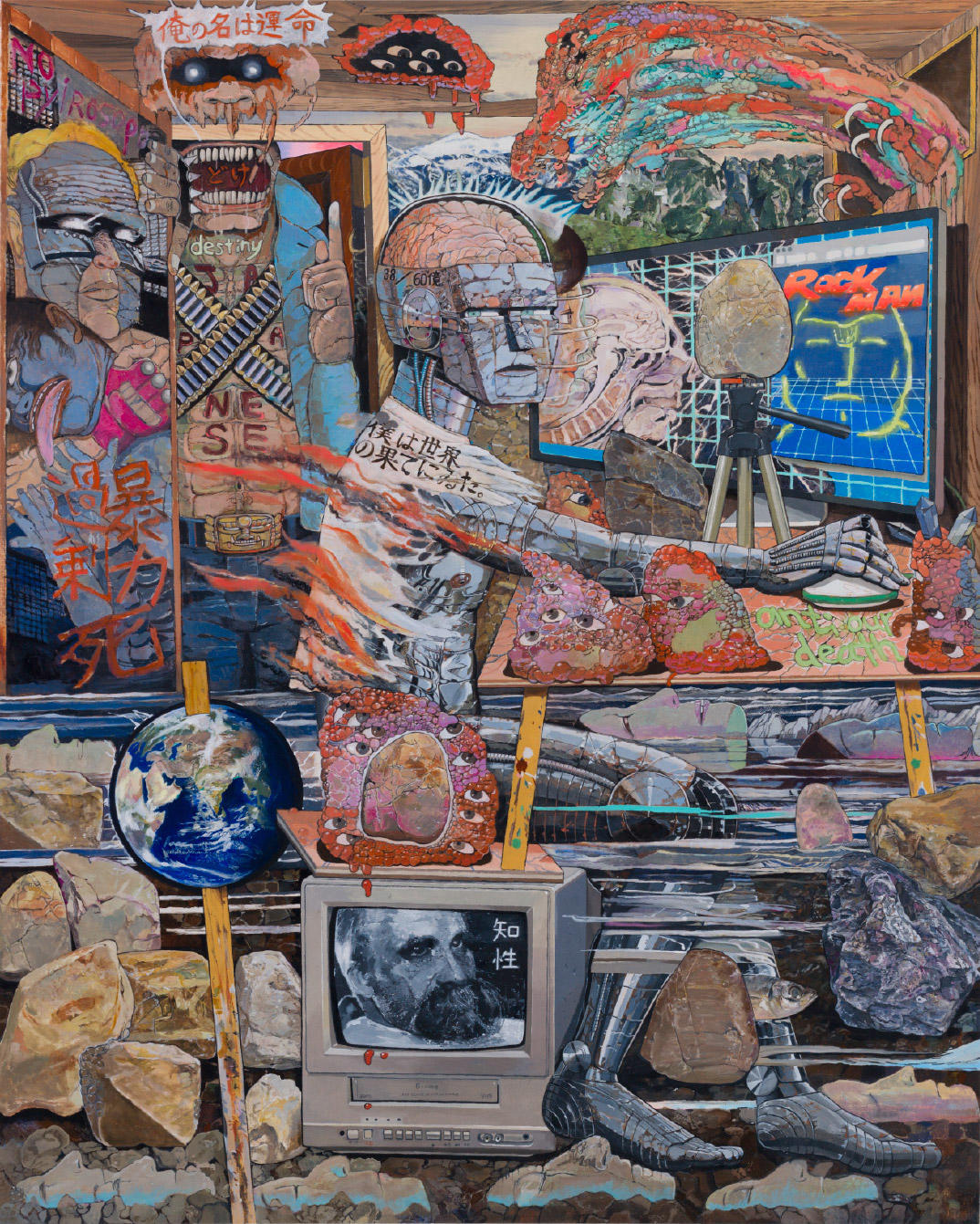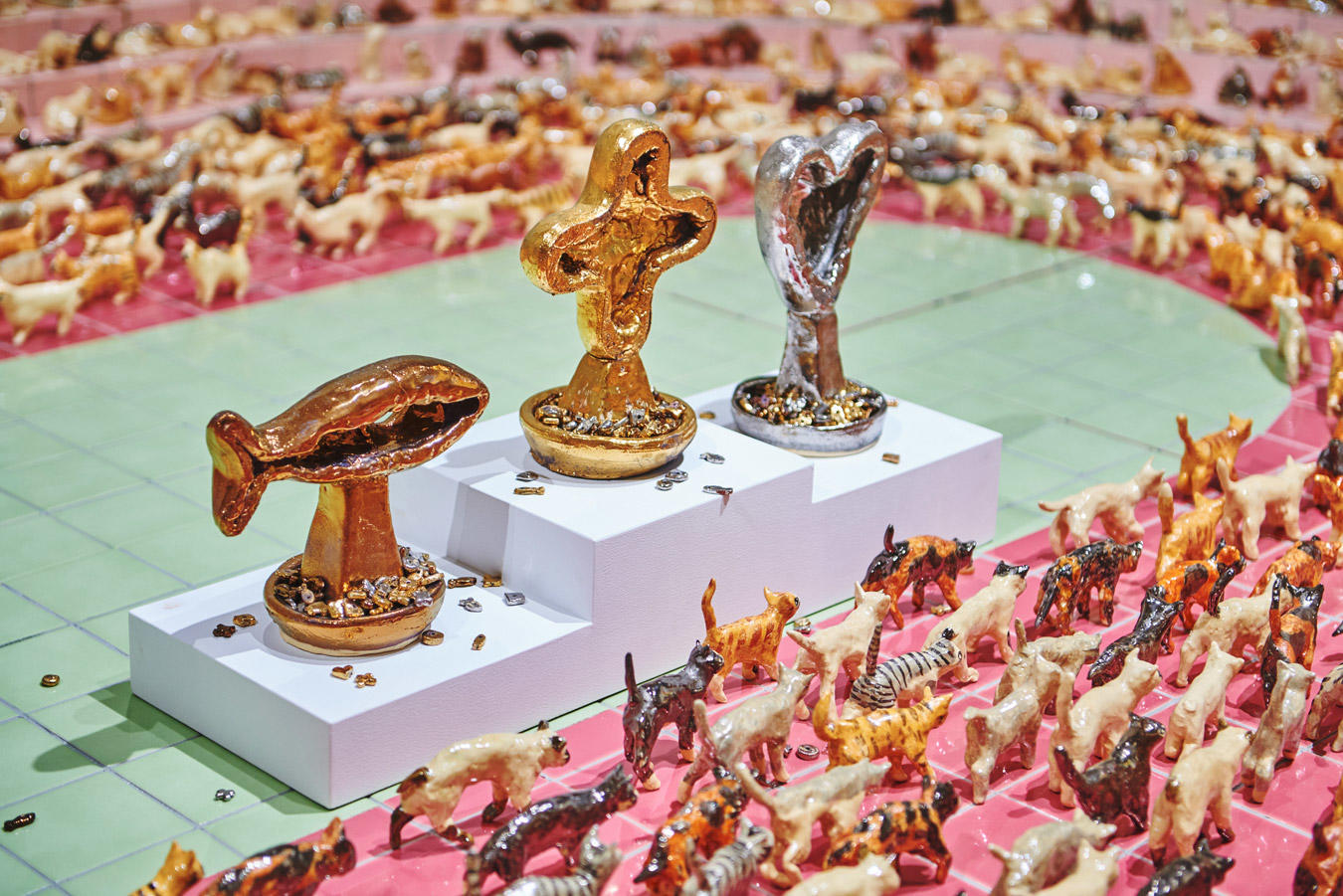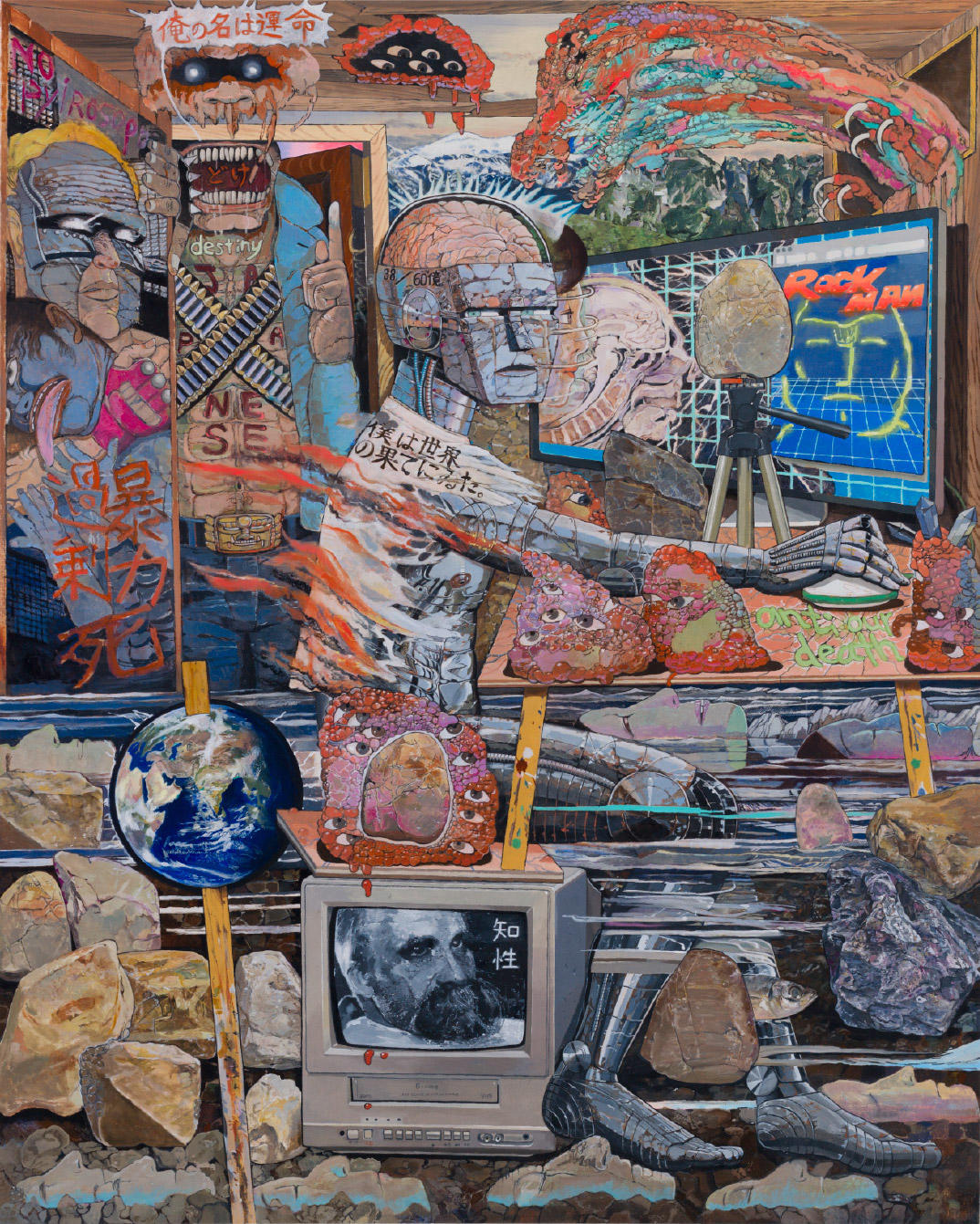 ---
[3] Trying to Connect Two
By joining together unexpected things, artists can offer new perspectives, and create new, unprecedented value. Bandai Yosuke combines illegally-dumped rubbish and similar into awe-inspiring art objects. The photos showing these are mysterious, seductive mixtures of the sacred and profane. Aono Fumiaki assembles old cars, furniture and other items no longer in use into sculptures harboring new life force. The act of fixing something generates a totally different new material and value to those of the original thing itself.