Talk Session "A Photography Hub to the World: Three Shadows and the Development of Chinese Contemporary Photography"
Japanese-English simultaneous interpretation available
* Booked Out

MAM Research 005: Laboratory for Chinese Contemporary Photography Related Program
Japanese-English simultaneous interpretation available
Through photography, Three Shadows has made tremendous contributions to the international cultural exchange. In this Session, RongRong & inri will speak about the paths to the foundation of the Centre as well as its activities and Wu Hung, who has been watching them closely from early period, about the history of Chinese contemporary photography and its background. Furthermore, we will welcome Kasahara Michiko to together discuss on the contemporary photography by touching upon the situations in Japan and China.
Date & Time

14:00-16:00, July 29 [Sat], 2017 (Doors Open: 13:30)
Speakers

Wu Hung (Distinguished Service Professor of the Department of Art History, The University of Chicago), RongRong & inri (Photographer duo), Kasahara Michiko (Chief Curator, Tokyo Photographic Art Museum)
Moderator

Araki Natsumi (Curator, Mori Art Museum)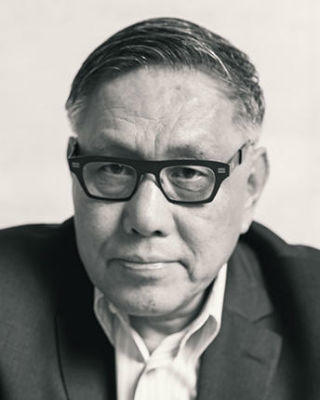 Wu Hung
Wu Hung, an art historian, critic, and curator, holds the Distinguished Service Professorship at the Department of Art History and the Department of East Asian Languages and Civilizations at the University of Chicago, and is the director of the Center for the Art of East Asia and the Consulting Curator at the Smart Museum at the same university. He sits on many international committees including Guggenheim Museum's Asian Art Council. He is also a permanent member of the American Academy of Art and Science. He has curated many contemporary art exhibitions since the 1980s, including individual artists' one-person shows, thematic group exhibitions, and biennales and triennials. His major publications include Wu Hung on Contemporary Chinese Artists (2009), Contemporary Chinese Art: Primary Documents (2010), and Contemporary Chinese Art: A History (2014).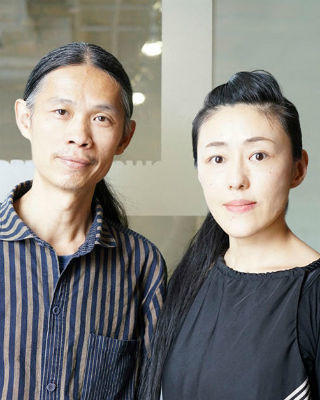 RongRong & inri
RongRong (born 1968 in Fujian Province, China) and inri (born 1973 in Kanagawa, Japan) have been working together since 2000 and have been widely exhibited both locally and internationally. They established Three Shadows Photography Art Centre in Beijing in 2007 which is the first private art center specializing photography, and have been actively promoting China's contemporary photography through diverse activities. Their major exhibitions include "Compound Eye: Works by RongRong & inri 2000-2010" (He Xiangning Art Museum, Shenzhen, China, 2010), "Three Begets Ten Thousand Things" (Shiseido Gallery, Tokyo, 2011), Echigo-Tsumari Art Triennale 2012 (Nigata, 2012), "The Aesthetics of Photography-Five Elements" (Tokyo Metropolitan Museum of Photography, 2013), "All You Need Is Love: From Chagall to Kusama and Hatsune Miku" (Mori Art Museum, 2013). Awarded the Outstanding Contribution to Photography Prize (Sony World Photography Awards, 2016).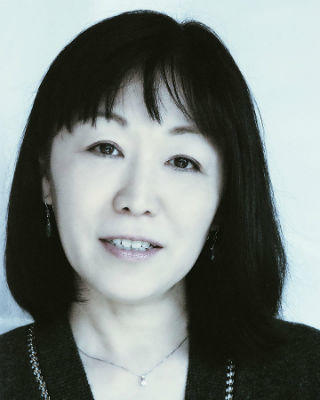 Kasahara Michiko
Chief Curator, Tokyo Photographic Art Museum; Lecturer, Meiji Gakuin University. Born 1957 in Nagano. Earned her BA in sociology at Meiji Gakuin University in 1983, and MA in photography at Columbia College Chicago in 1987. Kasahara is the author of The Politics Behind the Nude (1998) and Shashin, jidai ni kōsuru mono [Photographs, things that defy the times] (2002) among other publications. She has curated number of exhibitions including "Gender: Beyond memory, the works of contemporary women artists" (1996), "Love's Body: Rethinking Naked and Nude in Photography" (1998), "Love's Body, Art in the Age of AIDS" (2010), "Somewhere between me and this world: Japanese contemporary photography" (2012), and "Dayanita Singh, Museum Bhavan" (2017). She was the commissioner for the Japanese pavilion at the 51st Venice Biennale in 2005, in charge organizing Ishiuchi Miyako's exhibition "Mother's 2000-2005: Trace of the Future."
Notes on Bookings
Please note that speakers are subject to change without prior notice.
Please note that a reply E-mail will be sent to you after submitting the form. If you do not receive the reply E-mail, please contact us.
For bookings, one E-mail address is required per person. Please use different E-mail address for different booking.
All prices include tax.
Notes on Personal Information
Personal information acquired and retained by Mori Art Museum on the website will be used and managed according to the privacy policy of our company.
Booking forms use SSL encryption to protect your private information.
Registrants will receive "MAM NEWS (Mori Art Museum Mail Magazines)" that deliver the latest news and information about the Mori Art Museum.