Urgent Talk 040: Art and Trousers: Tradition and Modernity in Contemporary Asian Art
Conducted online; Japanese-English simultaneous interpretation available

The video archive of the program is now uploaded on YouTube as part of "MAM Digital."
https://youtu.be/-iZB2I8qcYs (Language: English)

* David Elliott talks about his book on Podcast:
JAPAN in Norwich
Centre for Japanese Studies, Sainsbury Institute, University of East Anglia
https://japaninnorwich.org/2022/02/03/s2e17-art-cultural-exchange/
---
* Booking is not required.
* This program will be livestreamed via YouTube. Click the link below to watch the program by YouTube. The program starts at 18:00, Thursday, December 2, 2021.
English version: https://youtu.be/gHA5OOJRMMs
Japanese version: https://youtu.be/_4fuq1MKO0I
The "Urgent Talks" provide a platform for discussion around artists, curators, critics, activists and others across the globe engaged in significant, innovative work that demands urgent attention.
This 40th talk commemorates the publication of Art and Trousers: Tradition and Modernity in Contemporary Asian Art written by David Elliott, an independent curator and the founding director of Mori Art Museum.
During his twenty years as Director of the Museum of Modern Art, Oxford (now Modern Art Oxford) from 1976 to 1996, Elliott presented contemporary art from India, Japan, China and elsewhere in Asia, taking a leading role in curating pioneering exhibitions prior to the multicultural shift at art museums from the 1990s onward. His unconventional approach of interpreting art in tandem with political, social and cultural developments outside the west is evident throughout his subsequent stints as a museum director in Stockholm, Tokyo (Mori Art Museum), and Istanbul, and curating of international Biennales from Kiev to Sydney. It is also testament to the existence of multiple modernisms, as opposed to the non-western being merely "peripheral" to the west.
Exploring the connection between "trousers" and the masculine characteristics of modernization, westernization, and colonization, war and conquest, Art and Trousers brings together Elliott's perspectives on the contemporary art he has encountered across a vast and incredibly diverse continent, including the art of Central Asia, China, India, Indonesia, Japan, Korea, the Ottoman Empire, Pakistan, the Philippines, Russia, Thailand, Tibet, Turkey and Ukraine.
Date & Time

18:00-19:30, Thursday, December 2, 2021

Speaker

David Elliott (Independent Curator; Former Director, Mori Art Museum)

Discussant

Kataoka Mami (Director, Mori Art Museum)
Our Requests to Viewers
- To watch the streaming, please have your computer, tablet, or smarphone ready.
- Please refrain from taking audio/video recordings or photos of the session contents.
Art and Trousers: Tradition and Modernity in Contemporary Asian Art
Author: David Elliott
Price: 8,580 yen (incl. tax)
Language: English
Published by: ArtAsiaPacific
Now on sale at MORI ART MUSEUM SHOP 53 and MORI ART MUSEUM ONLINE SHOP!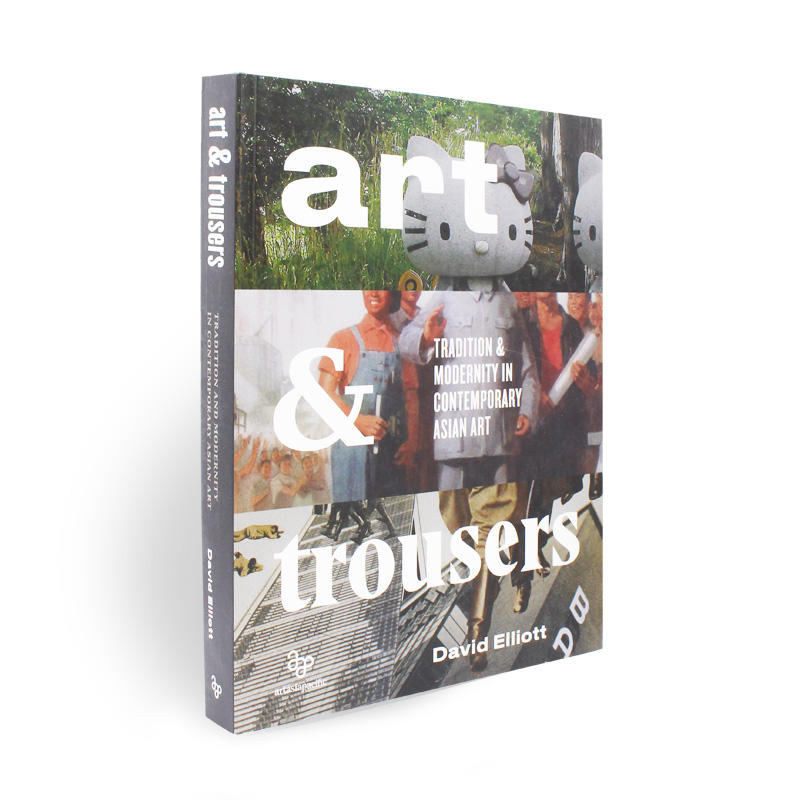 ---
David Elliott
David Elliott (born 1949 in Manchester) is a British art historian, curator, writer and teacher who has directed museums in Oxford (MoMA, 1976-1996), Stockholm (Moderna Museet, 1996-2001), Tokyo (founding director at Mori Art Museum, 2001-2006), Istanbul (Istanbul Modern, 2007) and Guangzhou (Vice Director / Senior Curator at Redtory Museum of Contemporary Art, 2015-2019). He was the Artistic Director of major biennales in Sydney (2010); Kyiv (2012), Moscow (2014) and Belgrade (2016) and has taught Art History / Museum Studies at the University of Oxford (1986-1996); Tokyo University of the Arts (2002-2006); Humboldt University, Berlin (Rudolf Arnheim Professor in the History of Art, 2008); and the Chinese University of Hong Kong (2008-2016). His most recent book, Art and Trousers: Tradition and Modernity in Contemporary Asian Art, was published by the ArtAsiaPacific Foundation in September 2021.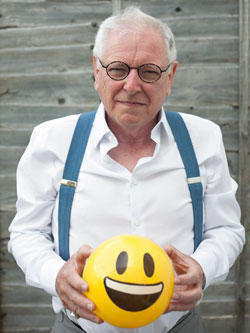 Notes
Please note that contents are subject to change without prior notice.