Urgent Talk 042: André Komatsu

Japanese-English simultaneous interpretation available
André Komatsu is a third-generation Japanese Brazilian, who grew up in a country transitioning to democracy following over twenty years of military rule. The late 1980s brought significant changes to the rights of workers in Brazil, including the right to take long-prohibited strike action, and from the 2000s onward the country also achieved significant economic growth. Komatsu's practice demonstrates a strong commitment to such social and political developments in his homeland, and also shows him to be an inheritor of Brazilian Modernism, the pre-war movement currently enjoying renewed appreciation worldwide.
At this talk we will take the opportunity of André Komatsu's first visit to Japan as an exhibiting artist, at Aichi Triennale 2022, to discuss his broad-ranging practice, in particular his recent interests and works.
This program is also livestreamed as a webinar. Please join in the webinar from the link below, and apply your name and email address (no prior booking is required).

Webinar URL:
https://mori-co-jp.zoom.us/webinar/register/WN_x4TSw6gPQyim5fzgCTHItA

・ For this program, we will be using "Zoom," a web-based video conferencing system. To attend this event, please have your computer or tablet ready with the "Zoom," app installed in advance.
・Please click the Webinar URL and enter your name and email address.The program will start at 18:30 on August 2, 2022 (JST).
- See here on for how to use "Zoom."
- Please test the connection and sound in advance. https://zoom.us/test
Our Requests (to Participants):
- Please refrain from taking audio/video recordings or photos of the program content.
Date & Time

18:30-20:00, Tuesday, August 2, 2022 (Doors Open: 18:00)
* Mori Art Museum will be closed at 17:00.
* Current exhibition cannot be viewed.

Appearing

André Komatsu (Artist)

Discussant

Kataoka Mami (Director, Mori Art Museum)
Aichi Triennale 2022
The Aichi Triennale is an urban international art festival, held every three years since 2010 across a wide region including the Aichi Arts Center and other city venues, and preparations are underway for Aichi Triennale 2022 to build on the achievements of the previous four iterations. The festival will span a wide range of fields, synthetically exhibiting performing art and other forms together with a contemporary art core, and make Aichi Prefecture a beacon of the artistic avant-garde.
Click here for details.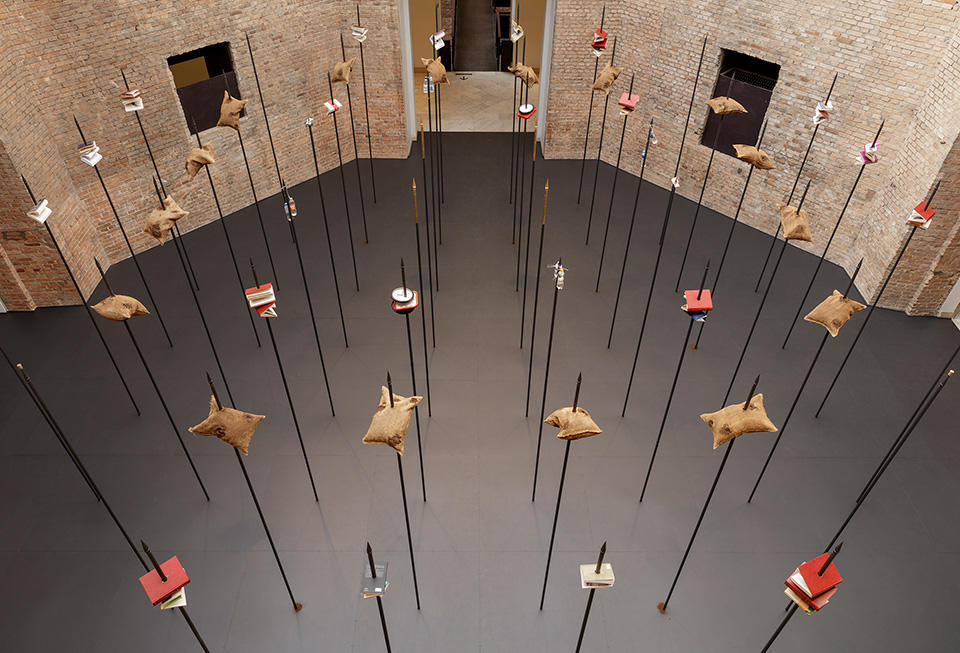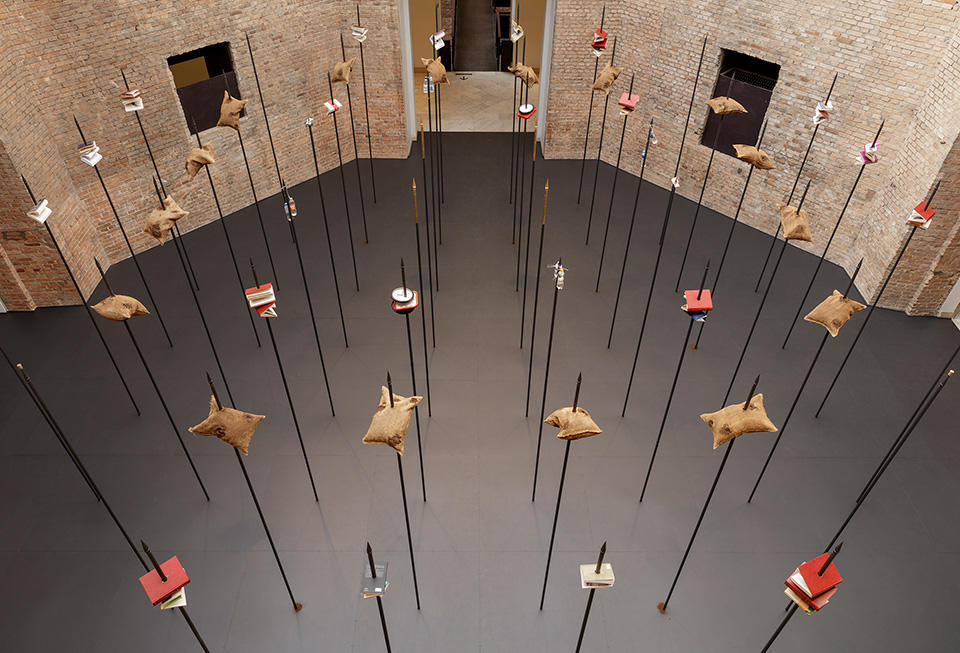 ---
André Komatsu
Born 1978 in São Paulo, Brazil.Based in São Paulo, Brazil.
André Komatsu grew up with the 1990s Brazilian democratic revival and witnessed the introduction of neo-liberal economic policies. In the context of these influences, his works question how people around the world live and approach urban spaces and power. Curator Jacopo Crivelli Visconti: "André Komatsu's views on the latent power and social conflict lurking virtually everywhere pervade his works. They affect his thematic choices, and in a sense, are the true origin of his sculptures and installations. Many of his works' titles are reminiscent of Michel Foucault, whose theory of the microphysics of power is not only an influence on André's titles: you could say it lies at the very core of his interests and worldview."
Major exhibitions include Avenida Paulista (2017; Museu de Arte de São Paulo, Brazil), the 56th Venice Biennale, Pavilion of Brazil (2015; Italy), and Beyond the Supersquare (2014; The Bronx Museum of the Arts, New York, USA).
Notes on Bookings
Please note that speakers are subject to change without prior notice.
Please note that a reply E-mail will be sent to you after submitting the form. If you do not receive the reply E-mail, please contact us.
For booking, one E-mail address is required per person.
Please note that the museum might take photos/movies for purpose of publicity and documentation during the program.
Notes on Personal Information
Personal information acquired and retained by Mori Art Museum on the website will be used and managed according to the privacy policy of our company.
Booking forms use SSL encryption to protect your private information.
Registrants will receive "MAM NEWS (Mori Art Museum Mail Magazines)" that deliver the latest news and information about the Mori Art Museum.