"Japan in Architecture" Projects #2 Tai-an
2018.7.2 [Mon]
Attributed to Sen no Rikyu, Tai-an
Full-size Reconstraction
ca.1581 / 2018
Tai-an was recreated by the students of Institute of Technologists in its actual dimensions.
Its interior dimensions in width, depth and height are based on the average human height. It is covered with dirt walls or otherwise impermanent materials from plants and grass used to create a natural and ambiguous form, possessing the spatial impression of a nest for humans, as it were.
The height of the nijiri-guchi (wriggling-in entrance), the small guest entrance to the tea room, was determined by the minimal space needed for a person to duck under, emphasizing the threshold between the outside and inside worlds. Once the eyes gradually adjust to the darkness, the straw fibers appear accentuating the roughness of the dirt walls, which together with the soot-colored appearance revealing an expression of wabi, or a certain cosmic loneliness.
In the exhibition, visitors are allowed to enter, photograph and experience only-two-tatami-mat-sized space of wabi with the cityscape of Tokyo seen from the 53rd floor of the Roppongi Hills Mori Tower.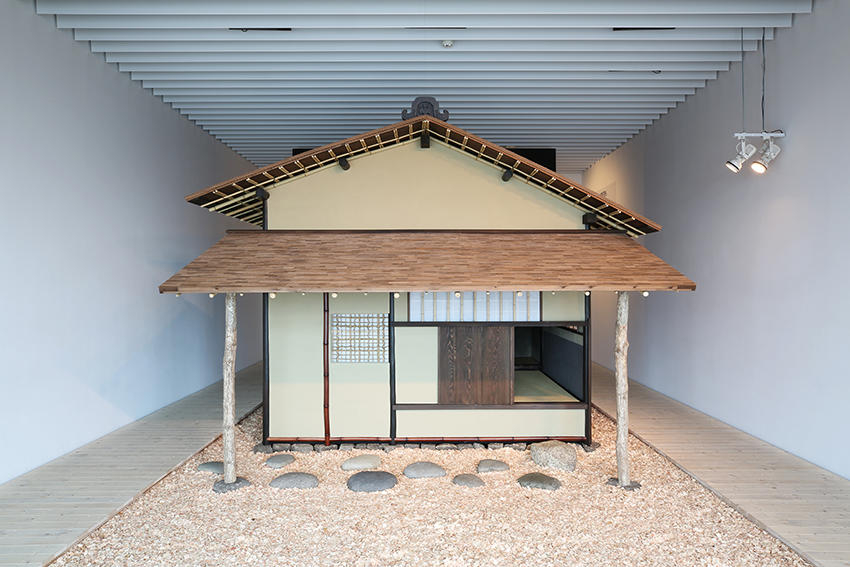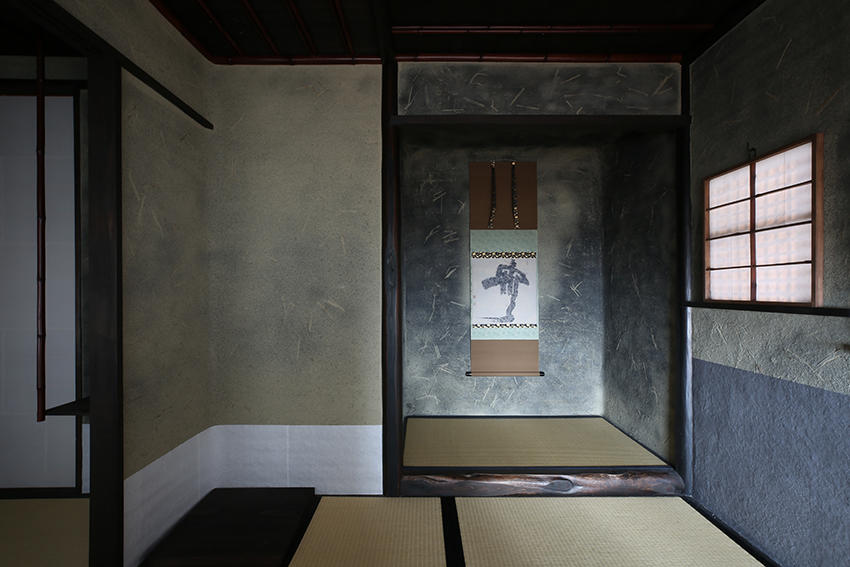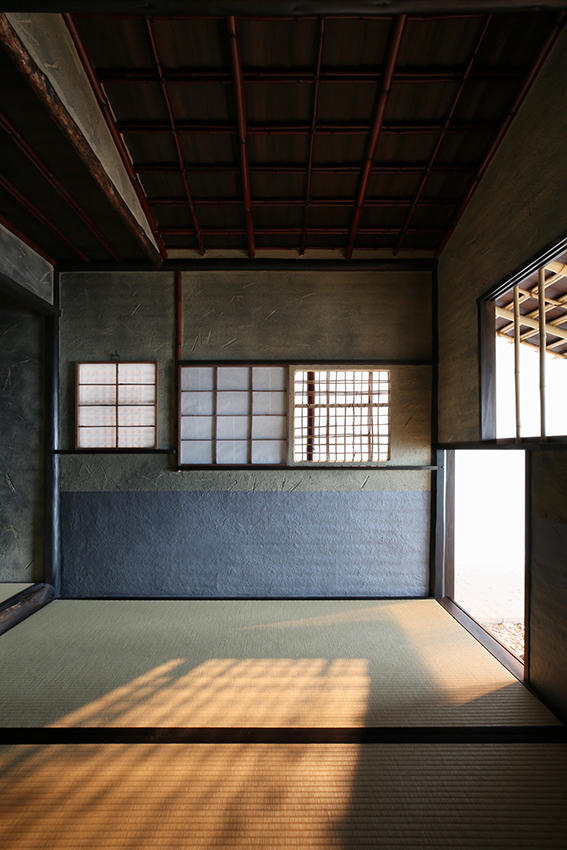 Attributed to Sen no Rikyu,Tai-an
Full-size Reconstraction
ca.1581 / 2018
Production: Institute of Technologists
Installation view: "Japan in Architecture: Genealogies of Its Transformation," 2018, Mori Art Museum, Tokyo
Photo: Koroda Takeru