Visitor number to "Japan in Architecture" has exceeded 400,000!
2018.8.23 [Thu]
The Mori Art Museum is delighted to announce that admission number to the "Japan in Architecture: Genealogies of Its Transformation" exhibition finally exceeded 400,000 on Friday, August 17, 2018! *
To celebrate this occasion, we have decided to put out limited-edition "Sharp Sansuke" with Mori Art Museum logo for sale at the Museum Shop.
The exhibition is currently on view until September 17, 2018 and it is open until 10:00 p.m. everyday (except Tuesdays). Come and visit us with your family and friends and be sure not to miss the exhibition.
* Based on the number of "Combination Tickets" issued (with the Roppongi Hills Observation Deck Tokyo City View).
- "Sharp Sansuke"
"Sharp Sansuke" is a combined model of triangular scale (in Japanese sankaku sukeeru, or sansuke for short) - familiar to those who have worked in or studied architecture, design, engineering etc. - and mechanical pencil. Our limited-edition "Sharp Sansuke" is in two color variations, red or white, Mori Art Museum logo's basic color, 50 stocks each, wishing that the number of the visitors would exceed 500,000 in the near future.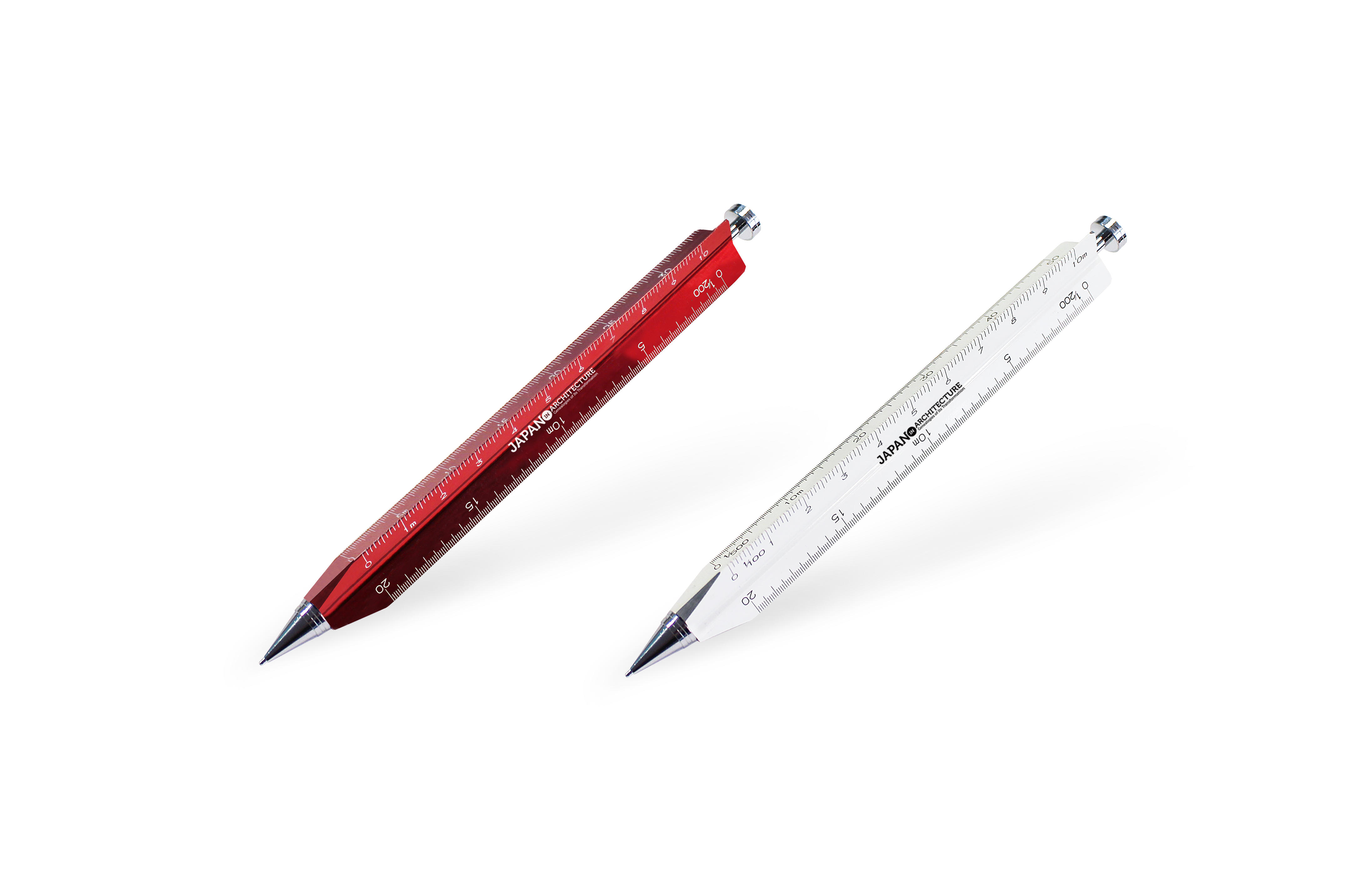 More goods and merchandise here
- Get the "Sansuke (Triangular Scale) Discount"!
Bring your "Sansuke" when you come to see "Japan in Architecture," and receive a discount on admission! "Sharp Sansuke" also works!
Read more about "Sansuke (Triangular Scale) Discount" here