This exhibition presents Muted Situation #22: Muted Tchaikovsky's 5th (2018), a sound and video installation by Samson Young (born 1979 in Hong Kong). Young is a composer and sound artist who engages in cross-disciplinary art using a variety of media. Recently, he has garnered further attention through numerous projects.
The work featured in this exhibition presents Cologne's Flora Sinfonie Orchester playing this symphony composed by Pyotr llyich Tchaikovsky. However, the 'pitch layer' of the musical performance has been "muted," by, for example, taping up the strings of instruments, so as not to produce the sounds such performances normally would. As a result, only incidental sounds that are usually covered by the sonic foreground can be heard, such as the breathing of the musicians or the sound of their fingers pressing on their instruments. The gap between the music one expects to hear when watching the video showing the impassioned performance of the musicians and the sounds one actually hears is somewhat comical. Hearing only sounds that are usually inaudible - such as the rustling sounds made by the physical movements - feels like experiencing another world. This indeed reminds us that there may be some other truths behind what we see and hear.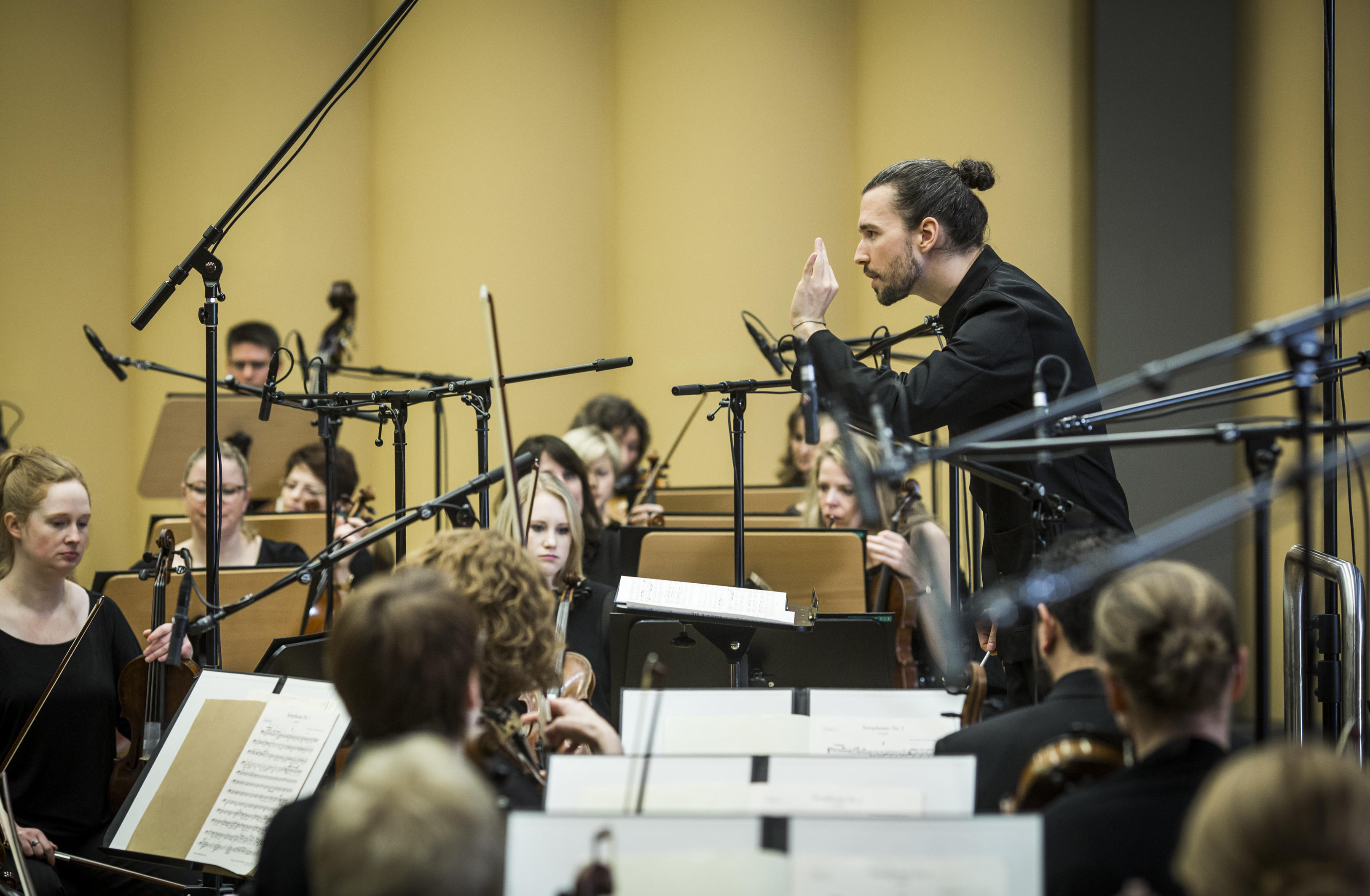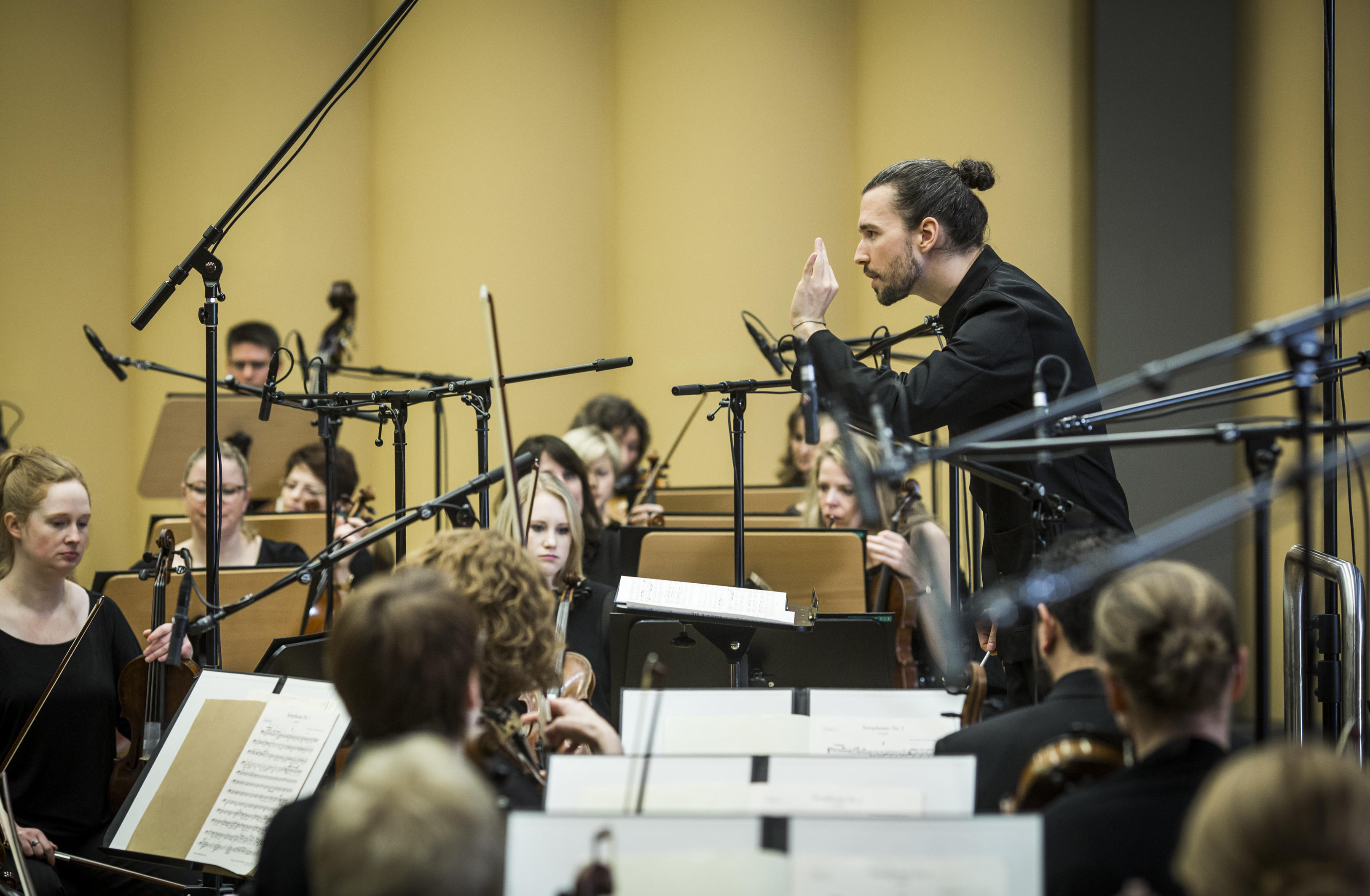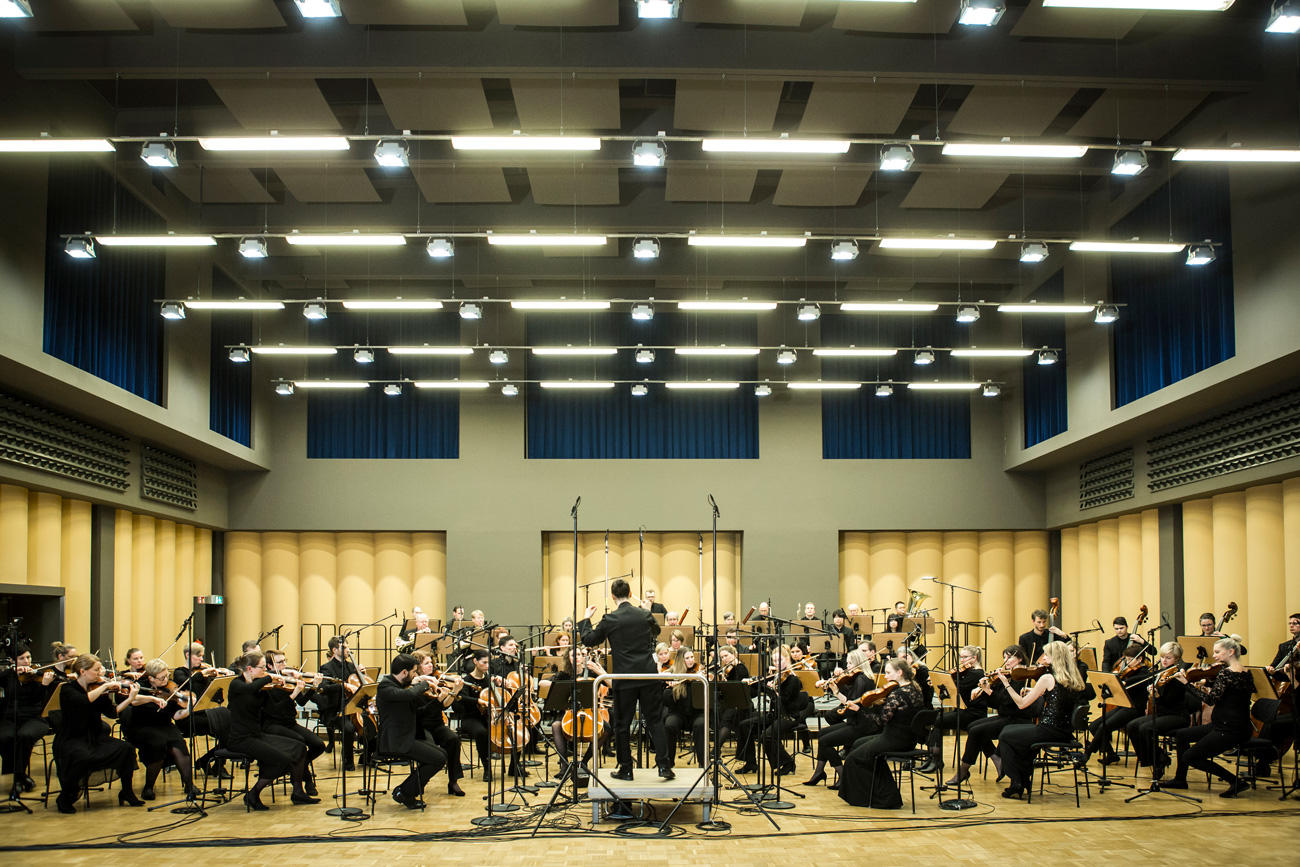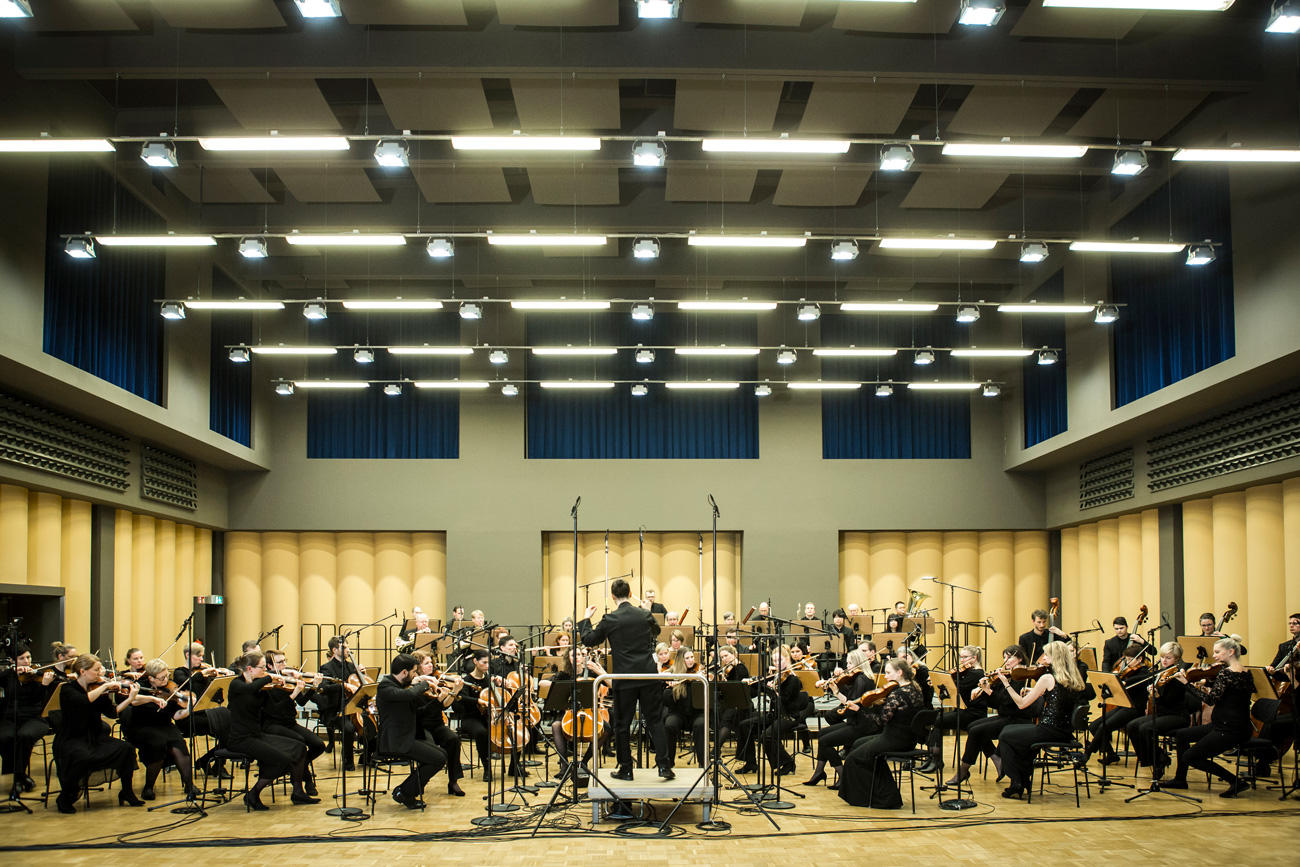 Samson Young
Born 1979 in Hong Kong, currently living and working there. Composer and sound artist. Young received a Ph.D. in composition from Princeton University in the US in 2013 and represented Hong Kong at the 57th Venice Biennale in 2017. He won the inaugural Sigg Prize (M+, Hong Kong) in 2020.