Verbal Imaging Tour "What Can Art Do?"
Catastrophe and the Power of Art Related Program
Conducted in Japanese

A tour designed to give the visually impaired an opportunity to explore the "Catastrophe and the Power of Art" exhibition through dialogue with museum staff.
Join others in pondering the possibilities of art while viewing the exhibition alongside Mashimo Yayoi, who conducts workshops for the visually impaired and has visited the city of Christchurch, New Zealand to run workshops at local art festivals, starting immediately after the devastating earthquake there in 2011. The Verbal Imaging Tour is open to anyone, sighted or otherwise.
Date & Time

10:00-12:15, November 23 [Fri], 2018 (Doors Open: 9:45)

Appearing

Mashimo Yayoi (Adjunct instructor, Tokyo Union Theological Seminary and Japan Lutheran College)
* For those with visual impairments
Please let us know when registering for the event if you would like to be met at Roppongi Station (Hibiya or Oedo Line ticket gates); whether you will be accompanied by a caregiver, or whether you will have a guide dog.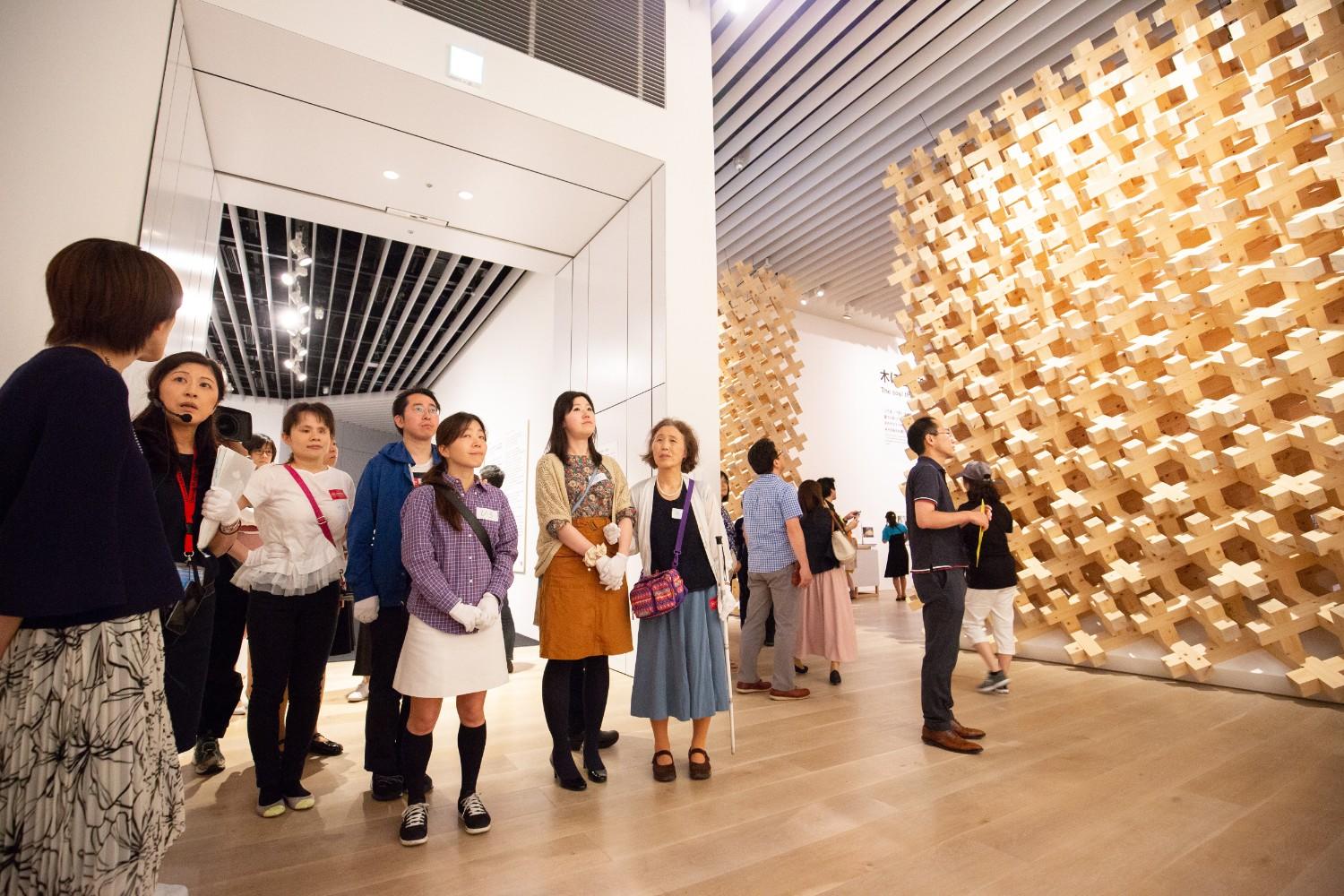 Notes on Bookings
Please note that speakers are subject to change without prior notice.
Please note that a reply E-mail will be sent to you after submitting the form. If you do not receive the reply E-mail, please contact us.
For bookings, one E-mail address is required per person. Please use different E-mail address for different booking.
All prices include tax.
Notes on Personal Information
Personal information acquired and retained by Mori Art Museum on the website will be used and managed according to the privacy policy of our company.
Booking forms use SSL encryption to protect your private information.
Registrants will receive "MAM NEWS (Mori Art Museum Mail Magazines)" that deliver the latest news and information about the Mori Art Museum.