Curator Talk
MAM Research 008: Suddenly Turning Visible - Art and Architecture in Southeast Asia (1969-1989) Related Program
Conducted in English
This program will also be a livestreamed webinar. Please join in the webinar from the link below, as no prior booking is required.

Webinar URL:
https://mori-co-jp.zoom.us/j/85400547845/

Passcode:
MAMRe008
- For this program, we will be using "Zoom," a web-based video conferencing system. To attend this event, please have your computer or tablet ready with the "Zoom" app installed in advance.
- Please click the Webinar URL and enter the Passcode. The program will start at 18:30 on May 24, 2022 (JST).
- See here on for how to use "Zoom."
- Please test the connection and sound in advance. https://zoom.us/test
Our Requests (to Participants):
- Please refrain from taking audio/video recordings or photos of the program content.
We are pleased to welcome Seng Yu Jin, Senior Curator of the National Gallery Singapore (the Gallery), who is also co-curator of MAM Research 008: Suddenly Turning Visible - Art and Architecture in Southeast Asia (1969-1989). Together with Seng, we will discuss how the exhibition Suddenly Turning Visible: Art and Architecture in Southeast Asia (1969-1989) in 2019 at the Gallery and its subsequently traveling exhibition MAM Research 008 were organized during the COVID-19 pandemic, and the curatorial differences between the two.
The later part of the talk will focus on three works currently on view at MAM Research 008: Raymundo Albano's Step on the Sand and Make Footprints (1974); Anthony Poon's B2-B Fre Waves (1979); and Apinan Poshyananda's How to Explain Art to a Bangkok Cock (1985), while introducing materials uncovered in the course of researching on this exhibition. This program offers entry points into understanding the histories of art institutions, exhibitions and experimental artistic practices in Southeast Asia.
Date & Time

18:30-20:00, Tuesday, May 24, 2022 (Doors Open: 18:00)
* Mori Art Museum will close at 17:00 and "MAM Research008" will reopen at 18:00 only for those with bookings.

Speakers

Seng Yu Jin (Senior Curator, National Gallery Singapore)
Kumakura Haruko (Assistant Curator, Mori Art Museum)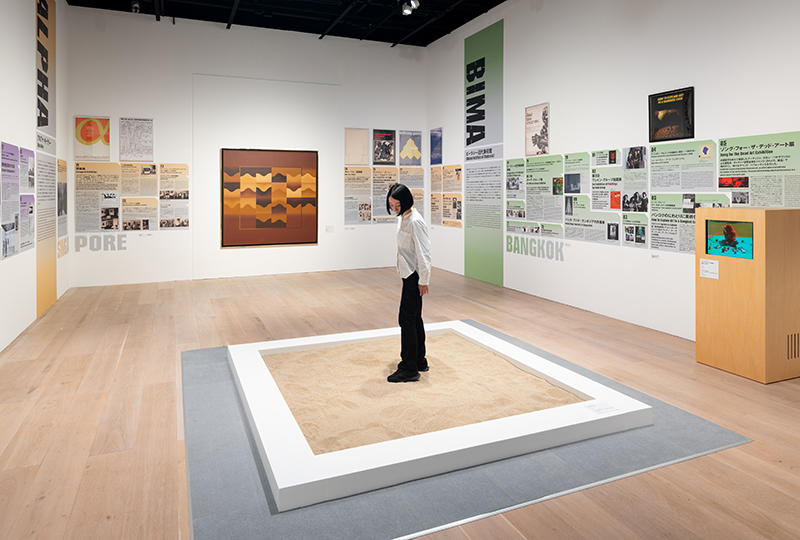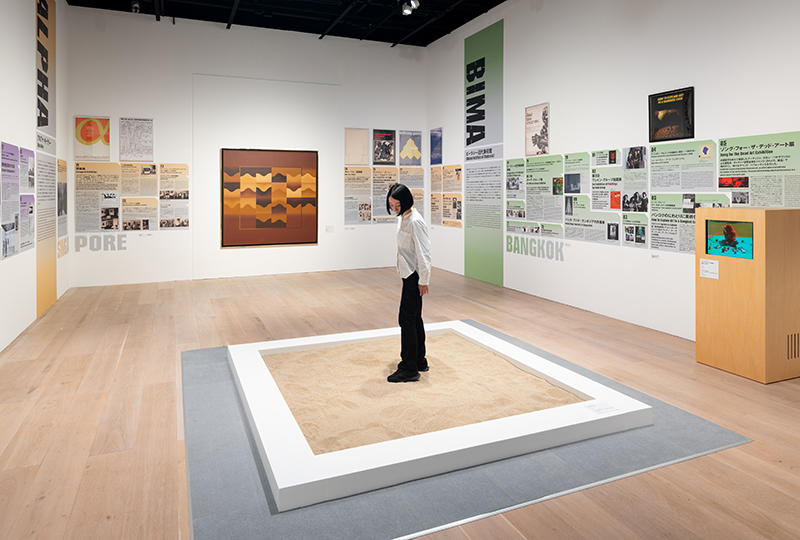 Notes on Bookings
Please note that speakers are subject to change without prior notice.
Please note that a reply E-mail will be sent to you after submitting the form. If you do not receive the reply E-mail, please contact us.
For bookings, one E-mail address is required per person. Please use different E-mail address for different booking.
All prices include tax.
Please note that the museum might take photos/movies for purpose of publicity and documentation during the program.
Notes on Personal Information
Personal information acquired and retained by Mori Art Museum on the website will be used and managed according to the privacy policy of our company.
Booking forms use SSL encryption to protect your private information.
Registrants will receive "MAM NEWS (Mori Art Museum Mail Magazines)" that deliver the latest news and information about the Mori Art Museum.