Members-only Event "MAMC Night" on August 8, 2017
2017.7.28 [Fri]
The members-only event "MAMC Night" will be held on Tuesday, August 8, 2017.
Please enjoy a Gallery Tour of "SUNSHOWER: Contemporary Art from Southeast Asia 1980s to Now" by Kataoka Mami (Chief Curator, Mori Art Museum) and also a Talk Event by Mr. Mizuma Sueo, Executive Director of MIZUMA ART GALLERY.

Mr. Mizuma who also has the gallery branch in Singapore, is very savvy to contemporary art from Southeast Asia, having held "Traces of the Future: Contemporary Art from Southeast Asia" exhibition at the MIZUMA ART GALLERY until July 15, 2017. He will discuss on the latest of the scene with Kataoka.
MAMC Night

* Japanese-English simultaneous interpretation available

Date & Time

19:00-22:00, 2017.8.8 [Tue] (Doors open 18:45 / Last admission 21:30)

Venue

Mori Art Museum (53F, Roppongi Hills Mori Tower)

Registration

Mori Art Museum Information (3F, Roppongi Hills Mori Tower)

For

Open to all MAMC members

Number of accompanied guests allowed

Up to 2 guests for Benefactor, and up to 1 guest for Fellow
 * Please note that members and their accompanying guests are requested to enter at the same time.
 * Members, please be sure to attend the event if you have guest(s).

Capacity

80 (bookings required)

Admission

Free for all participants

Booking Deadline

2017.7.30 [Sun]
* Please note that bookings may close once the number of bookings reaches the capacity.
* Please refrain from cancelling after the booking deadline.

Timetable

18:45

Doors open


19:00-20:00

Gallery Tour


20:00-21:00

Talk Event


21:00-22:00

Free viewing (Last admission 21:30)
* Please note that there might be changes to the above schedule.

Booking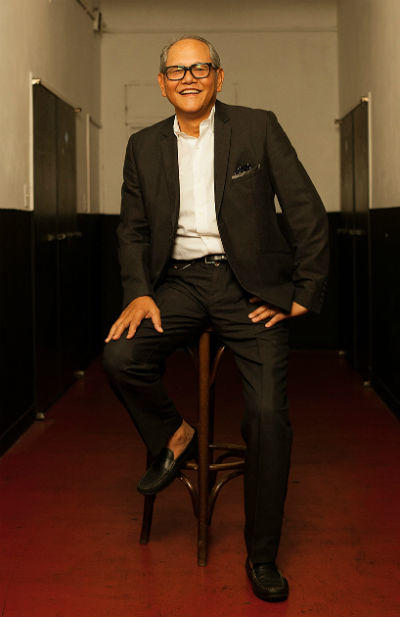 Mizuma Sueo
Executive Director, Mizuma Art Gallery. Born in Tokyo. Graduated from the Literature Department of Seijo Univeristy, Tokyo. In the 1980s he began working with gallery projects, and in 1994 opened Mizuma Art Gallery in the Aoyama area of Tokyo (it is now located in Ichigayatamachi, Shinjuku-ku, Tokyo). From 2000 onwards he expanded to work on an international scale, actively participating in numerous art fairs worldwide. Focusing on young artists from Japan and other Asian countries, Mizuma continues to discover, support and introduce their work to ever-greater audiences. With the objective of developing and expanding the contemporary art market still further within Asia, in 2008 he opened Mizuma & One Gallery in Beijing and in 2012 Mizuma Gallery opened in Singapore's Gillman Barracks. As well as introducing to the world artists whose works are redolent with a spirit of critique, he also takes a proactive role in curating exhibitions such as the renowned recent "ZIPANGU" shows, which toured museums throughout Japan. The range of his contributions to the global art scene continues only to expand. Represented artists such as Aida Makoto, Yamaguchi Akira, Tenmyouya Hisashi, Ikeda Manabu and many others have now achieved worldwide recognition.
Mizuma is also the author of What is Value in Art? (Gentosha, Inc.); and MIZUMA: Geniuses from the land of handwork (Kyuryudo)
MIZUMA ART GALLERY Official website:
http://www.mizuma-art.co.jp/top_e.html
Event report
Please note that reports on MAMC events, which may include photographs taken at the events, will appear from time to time on the Mori Art Museum website.
MAMC Membership
MAMC is a Membership program designed to provide a more in-depth experience of the Mori Art Museum (MAM) and Contemporary art (C). In addition to free admission to exhibitions, MAMC Members enjoy a range of benefits including exclusive events. Applications for individual or corporate membership are welcomed at any time.
About MAMC Membership