Artworks of Leandro Erlich #3
Neighbors

&

Lost Garden

2018.2.27 [Tue]

This artwork comprises two life-sized doors, on both of which is a peephole. A peephole on a door is generally something for looking at a visitor outside, but the peepholes in this artwork allow viewers to see the corridor of an apartment building and the door of a neighbor. Appearing before viewers is a space that is "impossible to exist."
This work was Erlich's first to deal with intimacy and alienation as its main theme, and, because the landscape is so ordinary, we cannot help but imagine our own stories and project them into it.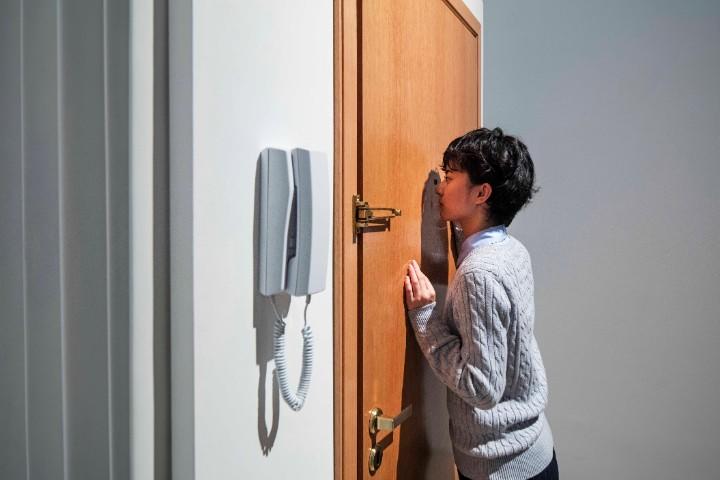 Windows in a temporary wall in the exhibition gallery look out on a delightful display of ornamental plants. Stand by the window and spot the visitor you assumed to be beside you, looking out a window on the other side of the lush foliage of the compact garden, and yourself, looking this way from across the diagonal. In this work offering a taste of mystery via a tiny garden, mirrors lead the viewer to perceive a space that does not actually exist. That is, a garden is there that ought not to be; a garden formed by mirror images that could be likened to the Paradise of Adam and Eve - a garden lost to the physical world.