Artworks of Leandro Erlich #4
Changing Rooms

&

Elevator

2018.3.6 [Tue]

Enter a stylishly appointed changing room to find full-length mirrors in front and to both sides, and in these mirrors that ought to show one's reflection, multiple changing rooms stretching into the distance. Enter the changing room next door and you may find it connects to yet another changing room. Or perhaps you will spy your own form reflected in the mirror at the very back, through multiple other mirrors. You may even encounter a stranger, suddenly appearing in a changing room mirror. Thus changing rooms proliferate in the mode of a maze in the mirror. Just as Alice, the heroine of Louis Carroll's Through the Looking Glass, becomes lost in the mirror and no longer able to distinguish between this side of the looking-glass and that, self and other, we lose ourselves in an interweaving labyrinth of not just one but 30 changing rooms.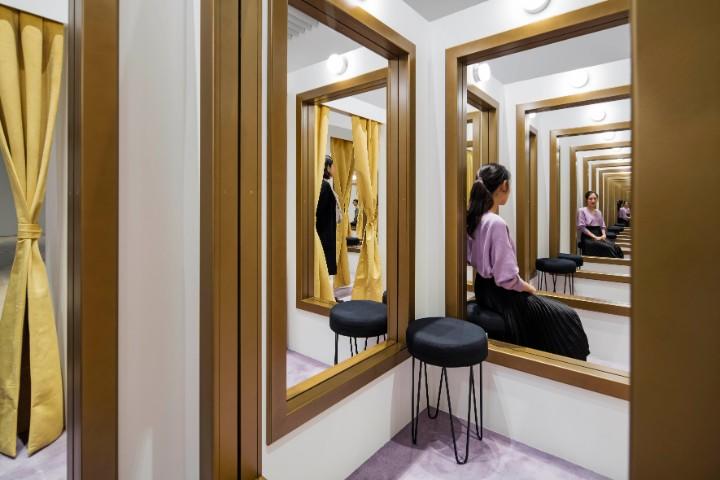 In this artwork, the inside and outside of an elevator are reversed. Recreated for the exhibition, the elevator features buttons produced by a Japanese manufacturer. Erlich first made the work in 1995 for the Braque Prize of Objects, held by the French embassy in Buenos Aires, and inspired by the conditions of the prize that the exhibit had to fit inside the gallery's elevator. With the work, Erlich is expressing his frustration with the restrictions placed on the creative process as well as converting that frustration into new creativity.