The Mori Art Museum, Tokyo, is proud to present Heatherwick Studio: Building Soulfulness from Friday, March 17 to Sunday, June 4, 2023, at Tokyo City View (indoor observation deck).
Established in 1994 in London, Heatherwick Studio has undertaken innovative projects in many cities including New York, Singapore, Shanghai, and Hong Kong, evolving to become one of the most closely-watched design teams in the world. Founder Thomas Heatherwick (born 1970 in UK) recounts how he would often find himself moved during his childhood by the "soulfulness" of small things that were made by craftspeople and artisans. Can the sprawling buildings and urban spaces that make our cities and towns also be imbued with this soulfulness? This is a question that often forms the starting points for a project at Heatherwick Studio. Every design is rooted in a belief that even projects as large as a city can have a human-scale, while harnessing the energies of the natural world and memories contained within architecture into new designs. At the core of this approach is the creation of places for gathering, dialogue, recreation, and enjoyment, instead of the design of "hard" elements that so often characterize products and buildings. Even as the Studio studies the history of objects and places, researches a wide spectrum of materials, and pays homage to traditional craftsmanship, their spaces, which deploy the latest developments in engineering, are replete with innovative ideas that seem to have eluded everyone else. As the world emerges from the COVID-19 pandemic and we re-evaluate our relationship with both the built and the natural environments, Heatherwick Studio's designs feel more evocative and relevant than ever.
This exhibition is the first one in Japan to showcase twenty-eight major projects of Heatherwick Studio. By looking at the projects - all of which are the result of a process of trial and error, where familiar structures and functions are reassessed, and new ideas are realized - from six different viewpoints: "Coming Together;" "Connecting with Everyone;" "Experiencing Sculptural Space;" "Feeling Nature in Urban Space;" "Bringing Memories to the Future;" and "Playing and Using," the exhibition will explore what type of architecture brings with it the sort of kindness, beauty, intellectual stimulation and empathy that move the human heart.
Click here to see installation view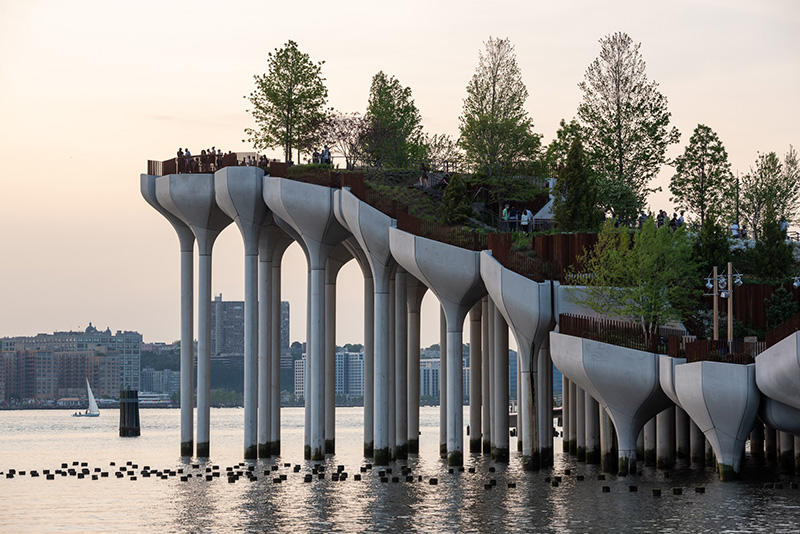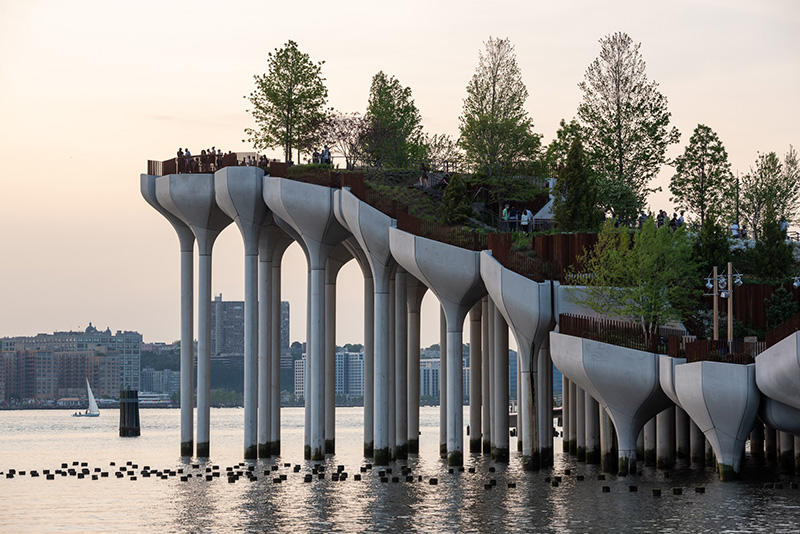 About the Exhibition
Heatherwick Studio: Building Soulfulness
Organizer
Mori Art Museum
Corporate Sponsors
OBAYASHI CORPORATION
SHIMIZU CORPORATION
SUMITOMO MITSUI CONSTRUCTION CO.,LTD.
Arup
NIHON SEKKEI, INC.
NIKKEN SEKKEI LTD
YAMASHITA SEKKEI INC.
ASAMI Electric Corporation
FUJITEC CO., LTD.
KANDENKO CO., LTD.
KINDEN CORPORATION
KYUDENKO CORPORATION
SAIKYU KOGYO CO., LTD.
SANKEN SETSUBI KOGYO CO., LTD.
SANKI ENGINEERING CO., LTD.
Takasago Thermal Engineering Co., Ltd.
Toshiba Elevator and Building Systems Corporation
YUDENSHA CO., LTD.
Sakurai Kogyo Co., Ltd.

Production Support
KEF

Curated by
Kataoka Mami (Director, Mori Art Museum)
---
Notice Regarding Photography and Filming in the Galleries
In the Galleries, you may photograph/film some of the artworks/areas under the conditions. Please read this notice carefully.
Photography/filming of works with

pictograms adhered is strictly prohibited.
Photography/filming of works with

pictograms adhered is strictly prohibited.
When taking photographs/filming (if allowed):
Do NOT touch the artworks.
Be careful NOT interfere with other visitors' enjoyment of the museum.
Do NOT use flash lighting.
Do NOT use tripods and selfie sticks.
Filming, where allowed, must be limited to 1 minute maximum.
When using photographs/videos taken of the exhibitions:
Photographs/videos may be used for non-commercial purposes, only. Photographs/videos may NOT be used for commercial purposes.
Photographs/videos may NOT be altered in any ways.
The conditions above are set forth under the Creative Commons License. When uploading photographs/videos for blogs or any other photosharing services, please make sure to display the below marks and phrases with the photographs/videos.
Example:
Artist's name and work title: Heatherwick Studio Airo
This photograph/video is licensed under "Creative Commons Attribution-Noncommercial-NoDerivative Works 4.0 International."
* For details about the Creative Commons License and marks, please see the Creative Commons Japan website: https://creativecommons.jp
* Beware that they may infringe on that person's right of portrait if photographs/videos that include other museum visitors are made public.