MAM Collection 013 will feature works by three artists born and based in three different parts of Asia: Kusama Yayoi from Japan, Indian artist Prabhavathi Meppayil, and Tsai Charwei of Taiwan. While all the works in this exhibition employ lines in their expression, the act of drawing a line can create something new where there was nothing, serve as an indicator, give shape to the elusive, and group together similar things. Lines are perhaps the most fundamental device used by humans in order to think of something and express it, or to produce objects and ideas.
Infinity Net (2007) is one of Kusama's best-known series. Lines connect to form nets, their intriguing expanses simultaneously calling to mind Kusama's obsessions while hinting at the boundlessness of the title. Meppayil, meanwhile, employs canvases of ceramic-like texture for delicate line drawings in gold, the metal also long serving as a symbol of purity, wealth, power, and the permanence. Tsai's Circle II (2011) is a video work documenting the slow disappearance of a circle drawn in ink on ice. The enso circle rendered in a single stroke is deemed to represent the truth and/or the entirety of the universe, with the sight of the ink gradually dissolving into water and vanishing evoking the beauty of things that change, and the Buddhist concept of impermanence (mujokan). The lines used by each of these three artists may vary in appearance, technique, and materials, but all evoke contemplation of the universe and spiritual world. The act of drawing a line, at first glance very simple, yet so fundamental, can without a doubt encourage us to open our minds to new possibilities.
---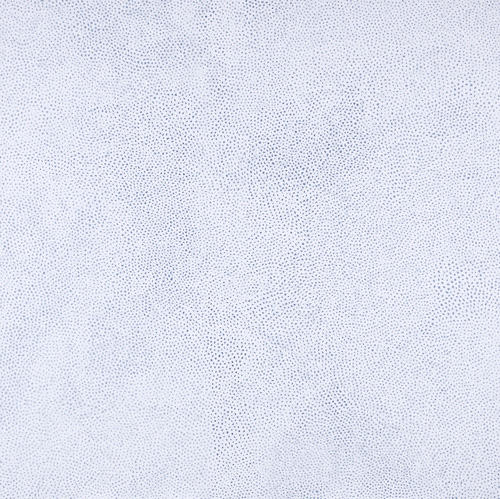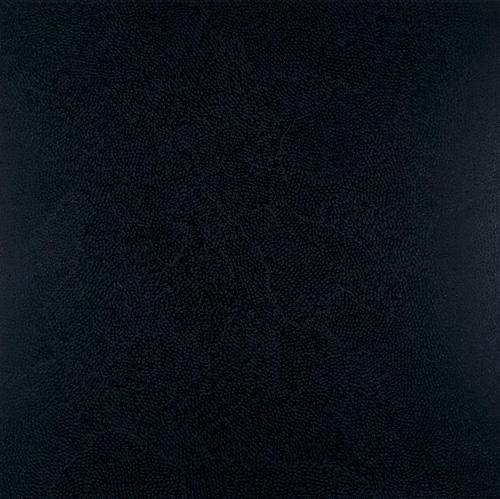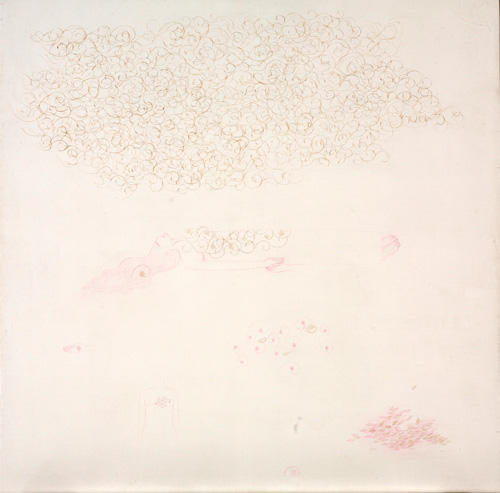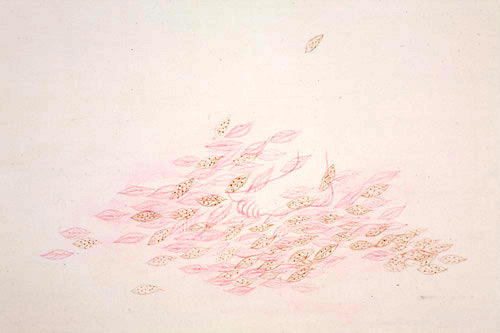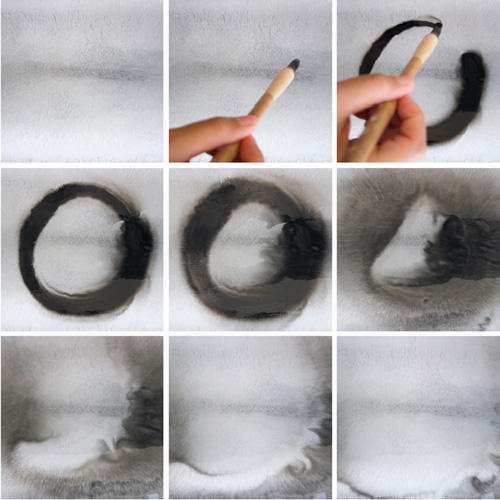 Kusama Yayoi
Born 1929 in Matsumoto, Nagano; lives and works in Tokyo. Kusama represented Japan in 1993 with a solo show at the Japanese pavilion for the 45th Venice Biennale.
In addition to Kusamatrix (2004) held at Mori Art Museum, she has been holding large-scale exhibitions throughout the world, starting with Love Forever: Yayoi Kusama 1958-1968, co-organized by the Los Angeles County Museum of Art and the Museum of Modern Art, New York in 1998. In 2011–2012, she held a retrospective that traveled to four cities in Europe and North America, including the Tate Modern, London and the Whitney Museum of American Art, New York.
Prabhavathi Meppayil
Born 1965 in Bangalore, India, where she is currently based. Meppayil has participated in exhibitions around the world including Chalo! India: A New Era of Indian Art (2008) at the Mori Art Museum, Yokohama Triennale 2017, and the 21st Biennale of Sydney (2017).
Tsai Charwei
Born 1980 in Taipei, Taiwan, where she is currently based. After graduating from Rhode Island School of Design, she completed postgraduate studies at École Nationale Supérieure des Beaux-Arts, Paris. She has shown widely the world over including in Simple Forms: Contemplating Beauty (2015) at the Mori Art Museum that traveled from the Centre Pompidou-Metz, France (2014).