Oscar Murillo (born 1986 in La Paila, Colombia) is known for his dynamic and multidisciplinary artistic practice that incorporates painting, drawing, print-making, books, sculpture, video, installations, live events, and collaborative projects. All of the his diverse works can be seen to constitute a sustained and evolving investigation of notions of community, informed by cross-cultural personal ties, as well as the constant transnational movement that has become integral to Murillo's practice.
This exhibition presents Frequencies (2013-), an international project initiated by Murillo and political scientist Clara Dublanc. The project reaches out to schools to affix raw canvases onto classroom desks over a period of several months, encouraging students from age 10 to 16 to cover them freely with their own drawings and marks. Students of this age group live through a profound physical and psychological transformation. As the name Frequencies suggests, these canvases capture the complexity of each student's unbound forms of expression through conscious and unconscious mark making.
Since September 2020, Frequencies project has been ongoing in four schools in the Minato Ward in Tokyo. Along with Murillo's series of paintings, MAM Project 029: Oscar Murillo, will present the outcome of this collaboration and a selection of canvases from other countries, including Colombia, India, China, the United States, Lebanon, and Kenya.
---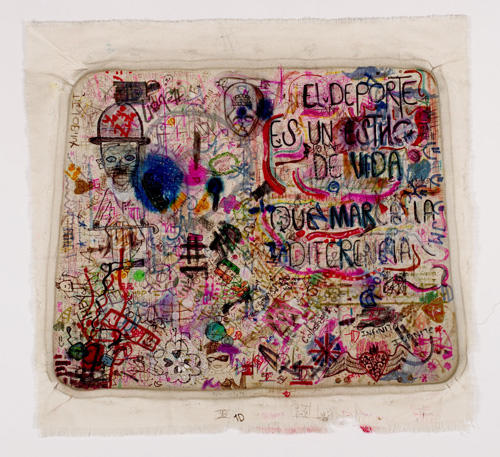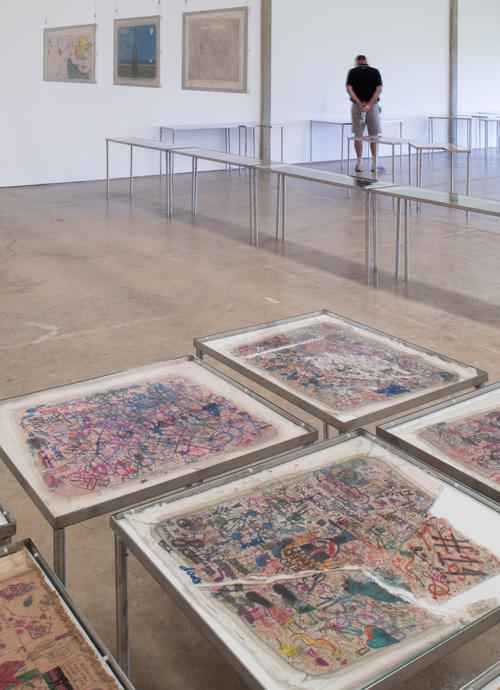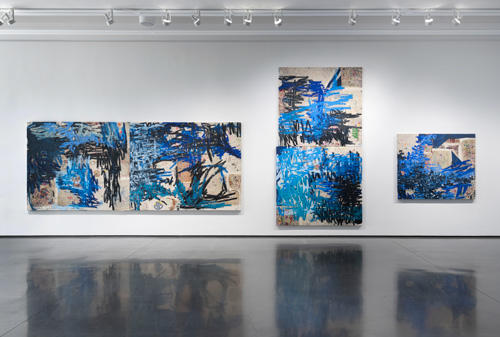 Oscar Murillo
Born in La Paila, Colombia in 1986, and moved to London when he was ten years old. He lives and works in various locations. He received his M.F.A.in 2012 from the Royal College of Art, London. Murillo has presented his works in numerous museums worldwide, including the Museum of Modern Art, New York (2014-2015), Museo de Arte de la Universidad Nacional de Colombia, Bogotá (2015 and 2019), Haus der Kunst, Munich (2017), Kettle's Yard, University of Cambridge, UK (2019), Aspen Art Museum, Colorado (2019), K11 art museum, Shanghai (2019) and Swiss Institute, New York (2021). He has also participated in major international exhibitions such as the Venice Biennale (2015), Aichi Triennale (2016), and Sharjah Biennale 13 (2017). He is a co-recipient of the Turner Prize in 2019.