This fourteenth MAM Screen program showcases the video works of Cyprien Gaillard (b. 1980 in Paris, currently based in Berlin), who works in a range of media including film, video, photography, collage, installation and performance. 2010 winner of the Marcel Duchamp Prize and winner of Preis der Nationalgalerie für junge Kunst (The Nationalgalerie Prize for Young Artists) 2011, Gaillard gained wide attention for his 2011 solo show The Recovery of Discovery at the KW Institute for Contemporary Art in Berlin, and has continued to carve out an international niche for his practice that in Japan, has included the Aichi Triennale 2010, and French Window exhibition at the Mori Art Museum in 2011. MAM Screen 014 focuses on Gaillard's videos, presenting a carefully curated selection of six works.
An acute observer, Gaillard sets human civilization against the much greater presence of nature, and critically analyzes how colonialism and capitalism consume cultures on the margins. He also uses a diverse array of techniques to depict how architecture and cities crumble amid the irresistible forces of nature and time, using his subject matters as proxies for thoughts about death and decay. Such perspectives will doubtless offer food for thought on matters of civilization and society as we begin to grapple with the issues that will confront us in the time of pandemic.
---
Works Screened
1. The Lake Arches 2007 1 min. 39 sec.
2. Ocean II Ocean 2019 10 min. 56 sec.
3. Cities of Gold and Mirrors 2009 8 min. 52 sec.
4. Real Remnants of Fictive Wars V 2004 7 min. 39 sec.
5. Desniansky Raion 2007 30 min.
6. KOE 2015 4 min. 17 sec.
Total duration of the screening is approximately 65 minutes and it is scheduled to begin running at 10:00, 11:05, 12:11, 13:16, 14:22, 15:27, 16:33, 17:38, 18:44, 19:49, 20:55 (Close at 17:00 on Tuesdays).
---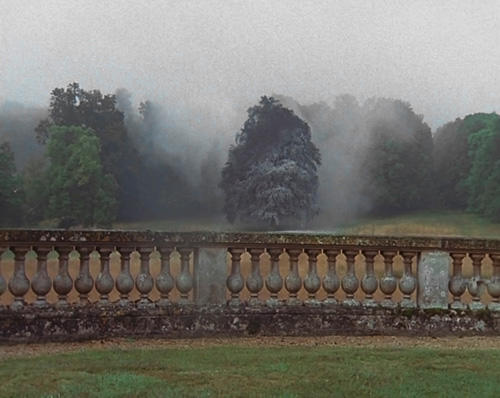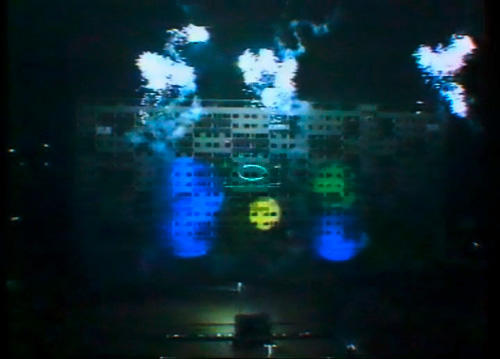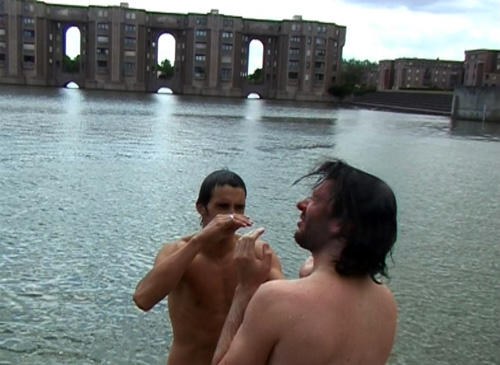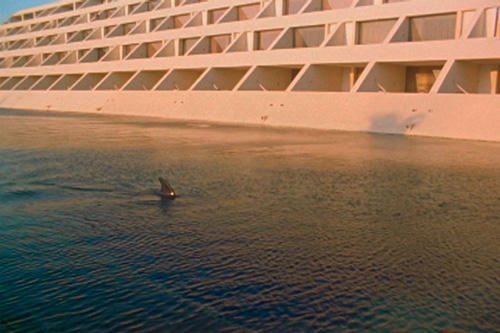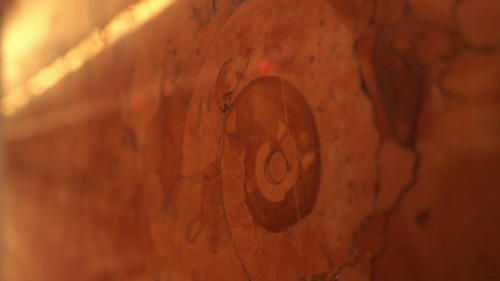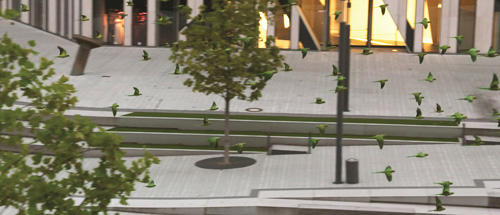 Cyprien Gaillard
Gaillard has had solo exhibitions at KW Institute for Contemporary (Berlin, 2011), Centre Pompidou (Paris, 2011), MoMA PS1 (New York, 2013), Julia Stoschek Collection (Dusseldorf, 2015), K20 (Dusseldorf, 2016), Tank Shanghai (2019), among many others; and has participated in major international exhibitions including the 5th Berlin Biennale (2008), the 8th Gwangju Biennale (Korea, 2010), 13th Biennale de Lyon (France, 2015), FRONT International: Cleveland Triennial for Contemporary Art (OH, USA, 2018), and 54th and 58th Venice Biennales (2011, 2019).