Audio Guide
Audio guide (in four different languages) devices introducing the nine sections and picked-up artworks of the "SUNSHOWER" exhibition are available for visitors to both venues (The National Art Center, Tokyo; Mori Art Museum) for free.
Available in: Japanese / English / Mandarin Chinese / Korean
Number of sections/works introduced: 12 (at each venue)
Length: Approx. 15 minutes (respectively)
Charge: Free
---
Exhibition Catalogue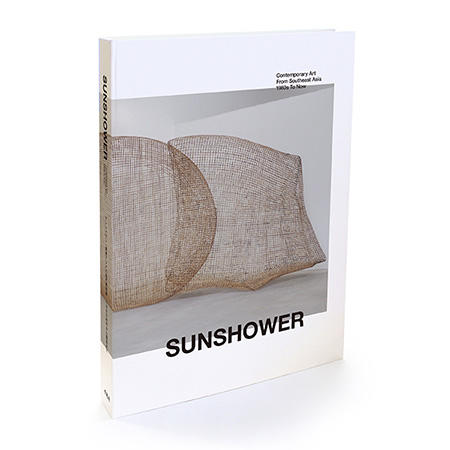 Essays by: Kataoka Mami (Chief Curator, Mori Art Museum), Yoneda Naoki (Curator, The National Art Center,Tokyo)
Size / Number of Pages: A4 variation (28.2 x 21 cm) / 328 pages
Languages: Japanese-English bilingual
Price: 3,888 yen (incl. tax)
Date of Issue: August 9 [Wed], 2017
Edited and Published by: Heibonsha Ltd., Publishers / The National Art Center, Tokyo; Mori Art Museum; The Japan Foundation Asia Center
On sale at: Mori Art Museum Shop / The National Art Center, Tokyo Museum Shop "Souvenir from Tokyo"
The "SUNSHOWER" catalogue orders can be made on the website.
* Shipping cost and handling fee will be charged additionally.
* We accept orders from abroad as they can be shipped overseas.
* Please inquire via   for details.
Inquiries
Mori Art Museum Shop  
---
Original Goods and Merchandise
Production of the exhibition original goods and merchandise has been underway. Vividly-arranged colors inspired by the ASEAN member countries' flags remind us of the region's vitality. Those 10 country names are designed into a logo-like and printed on a T-shirts... goods of the
national flowers are also available as well.