International Symposium in the Five-Year Commemoration of the Great East Japan Earthquake
"The Possibilities for Art in Disasters"
Catastrophe and the Power of Art Related Program
Japanese-English simultaneous interpretation available
Mori Art Museum is pleased to co-host a symposium with University of Tsukuba entitled "The Possibilities for Art in Disasters" in March 2016.
After the Great East Japan earthquake, a wide range of art, design and architecture projects appeared to assist in the recovery and reconstruction. Many of these projects still continue today, five years on from the disaster. This international symposium presents the activities of the Creative Reconstruction Project, University of Tsukuba along with global case studies from experts in a discussion about the possibilities for the role the arts and design can play when disasters happen. The needs of a disaster-hit area are diverse and change based on the conditions and type of the disaster, what happens after the disaster, and the context of the region. This Symposium will examine widely conceptual and practical frameworks that can lead to smooth and effective support activities.
Mori Art Museum is planning an exhibition on the theme of catastrophe and reconstruction. When discussing today's art, disasters and recovery from them are both essential key factors to take into account. It is all the more important to face these factors with wider perspectives in this chaotic society of today. To deepen our understanding of the issue, Mori Art Museum is currently planning on holding a series of discussion.
Date & Time

18:00-21:00, March 4 [Fri], 2016 (Doors Open: 17:30)

Program Schedule

18:05  Part I Presentations
Moderator: Kubota Kenji (Curator / Associate Professor of Art, University of Tsukuba)
Commentator: Iida Takayo (Independent Curator)
Presenters:
Kondo Kenichi (Curator, Mori Art Museum) "Disaster Image Seen in Art Exhibitions"
Jacob Lillemose (Director, X AND BEYOND) "Programming for an Advanced Disaster Literacy: The Curatorial Concept of X AND BEYOND"
Miyahara Katsuto (Associate Professor of Art, University of Tsukuba) "Training Program for Creative Reconstruction"
Jason Waite (Independent Curator) "Don't Follow the Wind: Expressions inside the Exclusion Zone in Fukushima"

19:25  Part II Discussion
Moderator: Kubota Kenji
Panelists: Iida Takayo, Kondo Kenichi, Jacob Lillemose, Miyahara Katsuto, Jason Waite

Organizer

University of Tsukuba

Co-Organizer

Mori Art Museum

Support

Ministry of Education, Culture, Sports, Science and Technology

Cooperation

The International House of Japan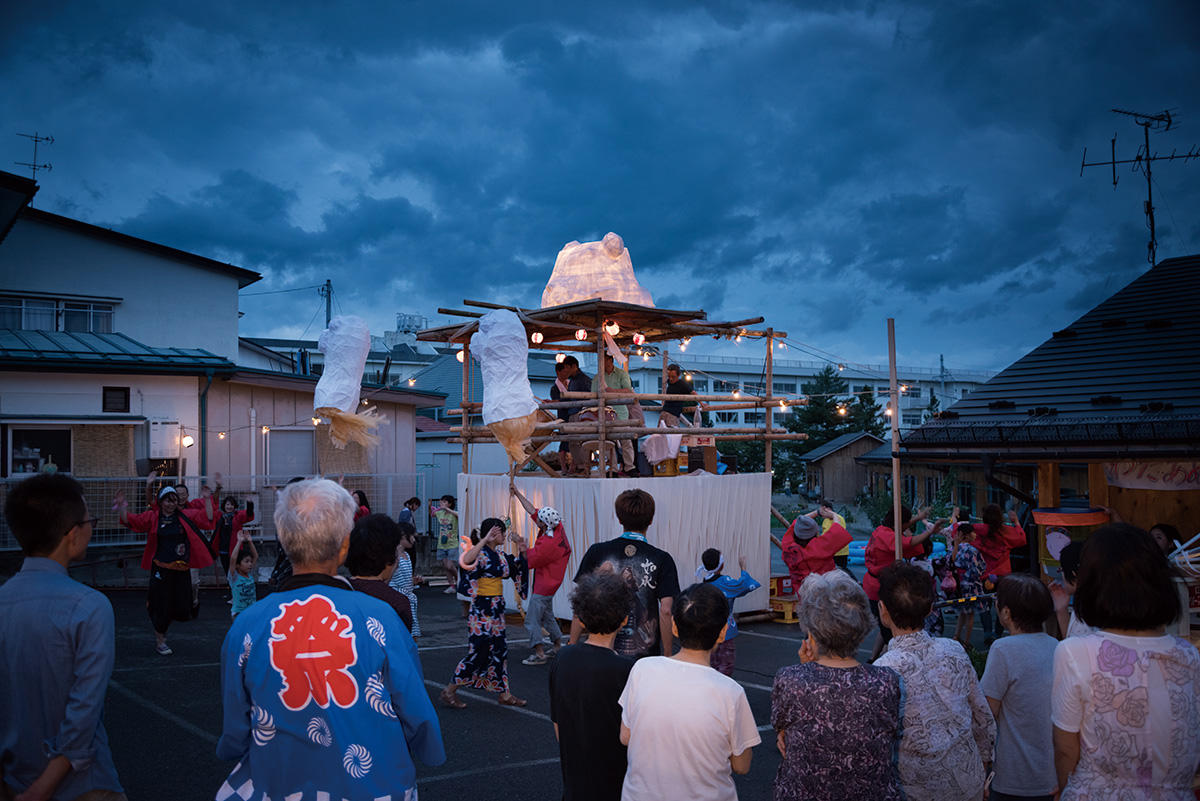 Notes on Bookings
Please note that speakers are subject to change without prior notice.
Please note that a reply E-mail will be sent to you after submitting the form. If you do not receive the reply E-mail, please contact us.
For bookings, one E-mail address is required per person. Please use different E-mail address for different booking.
All prices include tax.
Notes on Personal Information
Personal information acquired and retained by Mori Art Museum on the website will be used and managed according to the privacy policy of our company.
Booking forms use SSL encryption to protect your private information.
Registrants will receive "MAM NEWS (Mori Art Museum Mail Magazines)" that deliver the latest news and information about the Mori Art Museum.