Berlin-based international artist Shiota Chiharu is known for performances and installations that express the intangible: memories, anxiety, dreams, silence and more. Often arising out of personal experience, her works have enthralled people all over the world and from all walks of life by questioning universal concepts such as identity, boundaries, and existence. Particularly well-known is her series of powerful installations consisting of threads primarily in red and black strung across entire spaces.
This will be the largest-ever solo exhibition by Shiota Chiharu. The subtitle "The Soul Trembles" references the artist's earnest hope to deliver to others soul-trembling experiences derived from nameless emotions. This will be the first opportunity to experience in detail twenty-five years of Shiota's oeuvre; primarily in large installations, plus sculptural works, video footage of performances, photographs, drawings, performing arts-related material, etc. Through this exhibition epitomizing the "presence in absence" that Shiota has explored throughout her career, visitors will doubtless gain a sense for themselves of the meaning of living and journey of life, and the inner workings of the soul.
Click here to see installation view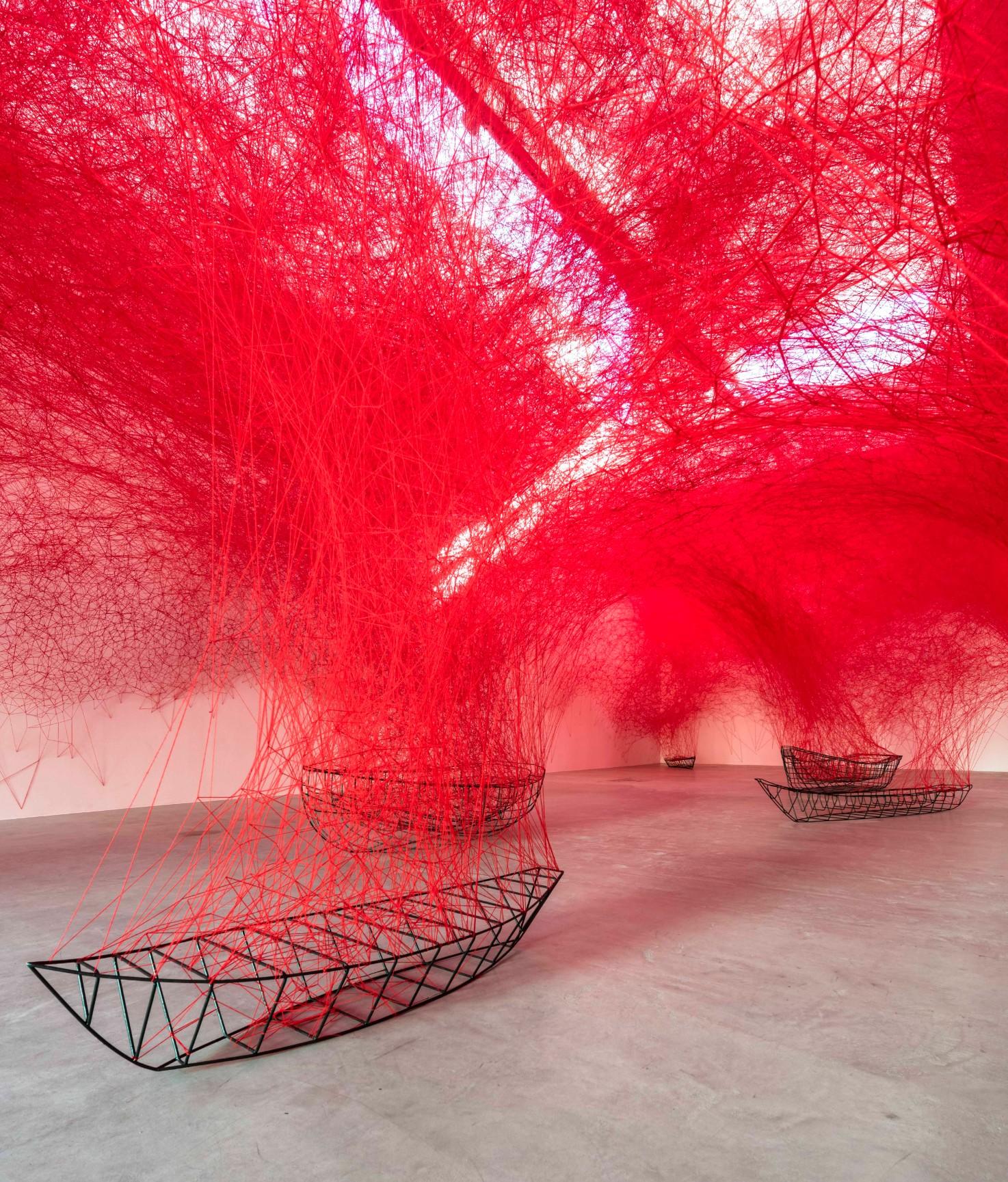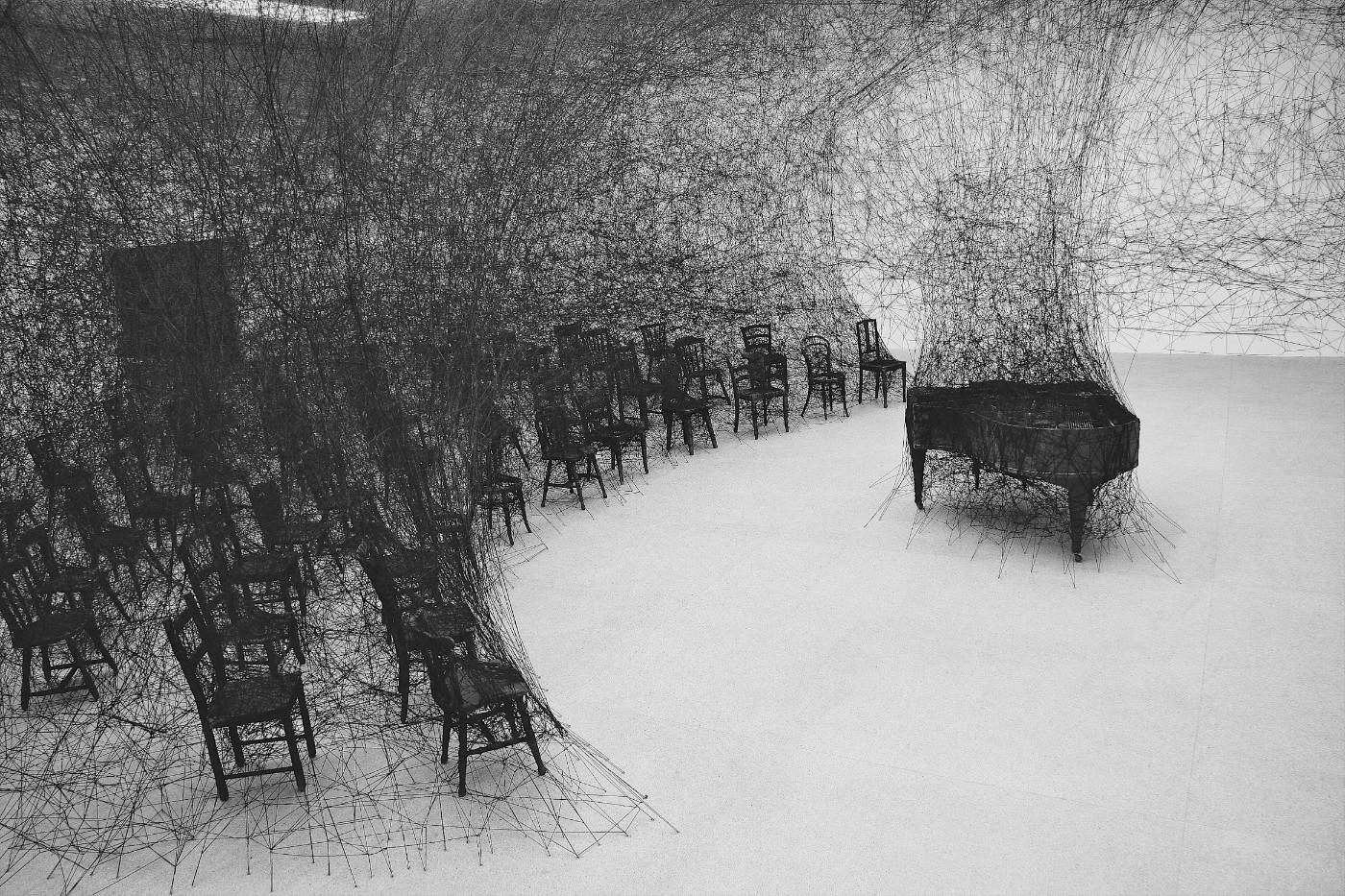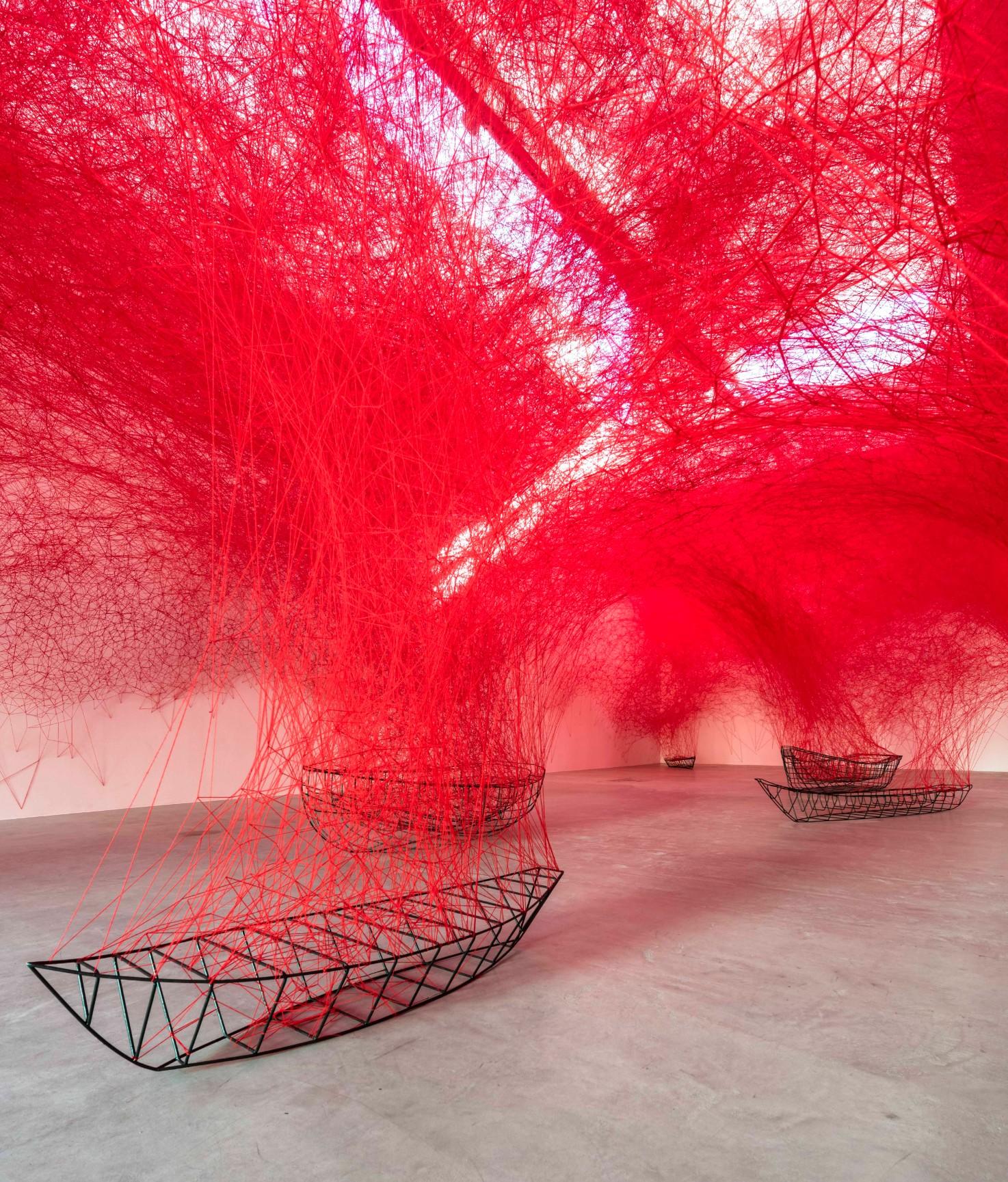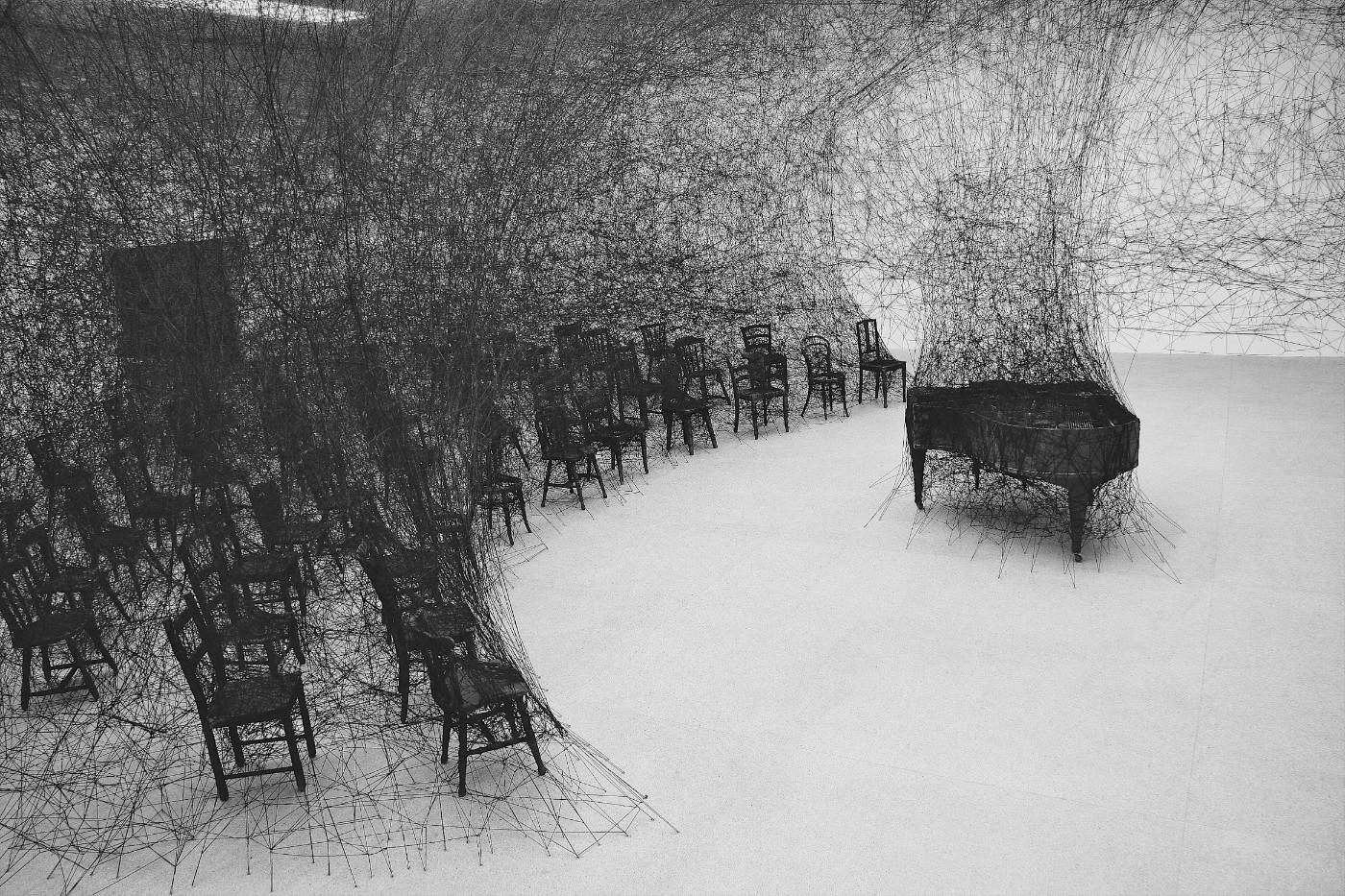 About the Exhibition
Shiota Chiharu: The Soul Trembles
Organizer
Mori Art Museum
Corporate Sponsors
OBAYASHI CORPORATION
SHISEIDO CO., LTD.
thyssenkrupp Elevator
TOYOTA MOTOR CORPORATION
Samsonite Japan Co., Ltd.
Tumi Japan
TRUNK(HOTEL)

Support
Champagne Pommery
Production Support
Alcantara S.p.A.
Patrons
James Hsu
Sophia and Leon Tan
Yashiro Chizuko
Curated by
Kataoka Mami (Deputy Director and Chief Curator, Mori Art Museum)

---
Notice Regarding Photography and Filming in the Galleries
At the exhibition Shiota Chiharu: The Soul Trembles, you may take photographs/film some of the artworks/areas under the following conditions.
Photography/filming of works with


marks is STRICTLY PROHIBITED. Details: here
Photography/filming of works with


marks is STRICTLY PROHIBITED. Details: here
When taking photographs/filming:
Do NOT touch the works of art.
Do NOT interfere with other visitors' enjoyment of the museum.
Do NOT use flash lighting.
Do NOT use tripods and selfie sticks.
Filming, where allowed, must be limited to 1 minute maximum.
When using photographs/videos taken of the exhibition:
Photographs/videos may be used for non-commercial purposes only. Photographs/videos may NOT be used for commercial purposes.
Photographs/videos may NOT be altered in any ways.
The conditions above are licensed under the Creative Commons License. When uploading photographs/videos for blogs or any other photo-sharing services, please make sure to display the photograph/video along with such credits as below.
Example:
Artist's name and work title: Shiota Chiharu Uncertain Journey
This photograph/video is licensed under "Creative Commons Attribution-Noncommercial-NoDerivative Works 4.0 International."
* For details about the Creative Commons License and marks, please see the Creative Commons Japan website: http://creativecommons.jp
* If photographs/videos that include other museum visitors are made public, they may infringe on that person's right of portrait.