Port of Reflections
Watch the rowboats bobbing on water and you will imagine a jetty has appeared in the gallery space. In fact, however, there is no water, and the images that appear to be reflected in water are part of a sculpture made from the same material as the boat above.
JAPAN PREMIERE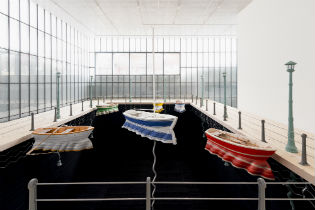 ---
Building
If you've ever wanted to defy gravity and hang blithely off a wall, this wonderful immersive installation is for you. Lie on the building facade on the floor, and watch yourself reflected in the mirror.
NEW VERSION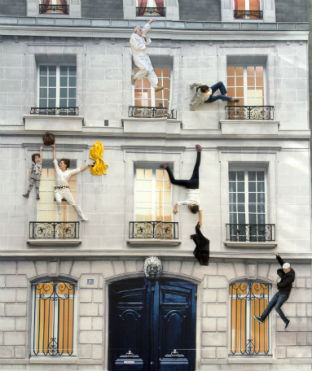 ---
The Classroom
A new work to be produced for this show, The Classroom is set in a classroom belonging to a school closed against a backdrop falling birthrates and rural depopulation. Enter one of two rooms separated by a glass partition and see yourself reflected faintly there as if present in the other desolate classroom like a spirit of the dead.
NEWLY COMMISSIONED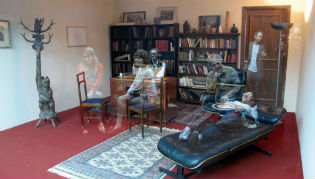 ---
Changing Rooms
A maze-like experiential installation. Entering the changing rooms you will find full-length dress mirrors in front and to the left and right. Yet you are not reflected in them: instead the changing rooms extend into infinity. Wandering through it becomes difficult to tell if one is outside the mirrors or inside, and even to distinguish between self and others.
JAPAN PREMIERE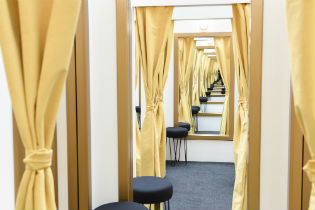 ---