Message from Leandro Erlich
It is both a great challenge and great honor to make a richer presentation of my work as a solo showcase at the Mori Art Museum in Tokyo. Tokyo and the Japanese audience have always been a source of inspiration for me.
I hope the experience of this show would help people notice and realize a fact: how our habits and/or actions taken subconsciously, in fact, shape our behaviors, and how stereotyped images endure beyond perception.
I believe it would provide a catalyst for each one of them to take a fresh look at what is actually happening around us and wonder, "Is there more than one reality?"
Leandro Erlich
Born 1973 in Buenos Aires, Argentina. Currently based in Buenos Aires and Montevideo, Uruguay. He has participated in a number of international exhibitions such as Whitney Biennial 2000 (New York), The 49th Venice Biennale (2001),The 26th São Paulo Biennial (2004) and Liverpool Biennial 2008 (U.K.), as well as "Paris-Delhi-Bombay..." held at Centre Pompidou (Paris, 2011). He's had solo exhibitions at MACRO - Museo de Arte Contemporaneo in Rome (2006), MoMA PS1 (New York, 2008), Espacio Fundación Telefónica (Madrid, 2017), Neuberger Museum of Art (New York, 2017) among others. In Japan, he participated in The Echigo-Tsumari Art Triennale (Niigata, 2006/2012) as well as Setouchi Triennale 2010 (Kagawa, 2010), and in 2014 held his first solo exhibition in Japan at 21st Century Museum of Contemporary Art, Kanazawa.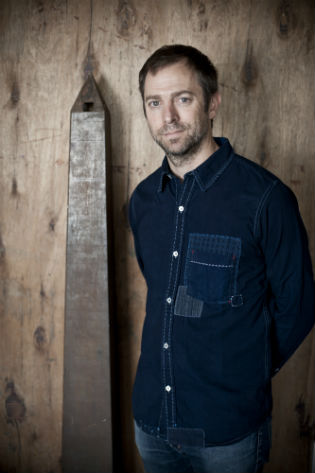 ---
On
The Swimming Pool
Leandro Erlich is familiar to the Japanese public through such installations as The Swimming Pool, on permanent display in the 21st Century Museum of Contemporary Art, Kanazawa. In The Swimming Pool, through water separating above and below ground, those above ground can watch people moving around underwater, while those below ground gaze upward from under water.
* The maquette Prototype and photographs of this project will be on view at this exhibition.