Special Release - Future and the Arts 3D Walkthrough
Due to the Museum's inevitable closure, Future and the Arts: AI, Robotics, Cities, Life - How Humanity Will Live Tomorrow had to end earlier than originally scheduled, and unfortunately, it never reopened. Meanwhile, we have broadcast online some walkthroughs by resorting to Instagram (IG) Live and shared our official installation photos by uploading them on our Flickr. This time, we are releasing a virtual, 3D walkthrough for the fans of this blockbuster exhibition as well as for those who missed the exhibition.
We took advantage of the empty galleries during the closure to capture the space (in 3D). This end result - the 3D recreation of the exhibition - can be seen in whatever the angles you'd like. You could also watch Nanjo Fumio (Curator of the Future and the Arts exhibition / Senior Advisor, Mori Art Museum) explaining about selected works in video (in Japanese only for now).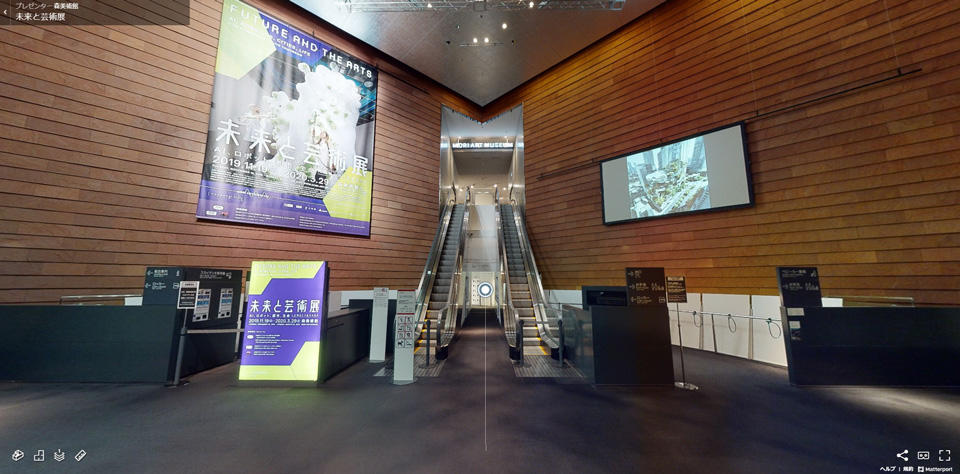 Click here for the Future and the Arts 3D Walkthrough.