---
An Astounding Entirety of 100 Projects, Presented in over 400 Exhibits
"Japan in Architecture" presents 100 projects from the oldest ― Jōmon period housing ― to the newest ― contemporary architecture, including projects currently underway and plans in the pipeline ― via a total of over 400 items.
---
Full-Scale Replica of Sen-no-Rikyu's Tai-an Tea House
A designated National Treasure connected to the tea master Sen-no-Rikyu, Tai-an is the oldest, still existing example of chashitsu (tea house or tea room) architecture in Japan, located today within the Myōki-an temple in Kyoto. A spatial manifestation of the concept of wabi, it is an indispensable part of the Japanese culture. The exhibition will include a full-scale replica of Tai-an, allowing visitors to experience this famously small tea room of two tatami mats and low nijiriguchi entrance/exit.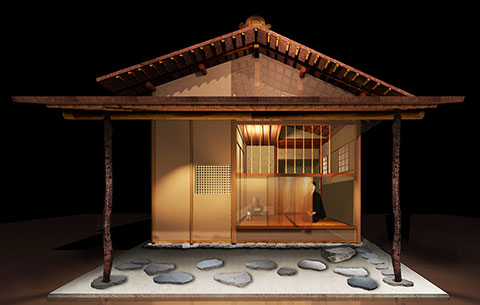 ---
Large 1/3-Scale Model of Tange Kenzo's House
The architect Tange Kenzo was responsible for designs at several major postwar national projects, including Hiroshima Peace Memorial Park (1954), Yoyogi National Stadium built for the Tokyo Summer Olympic Games (1964), and Expo '70 (Osaka, 1970). Known for his avocation of the beauty of functionality, Tange found inspiration in classical Japanese architecture such as the Katsura Imperial Villa.The design for his own home, Tange Kenzo House, which no longer exists and pioneered new possibilities for creativity in architecture, will be recreated as a large-scale architectural model and in AR.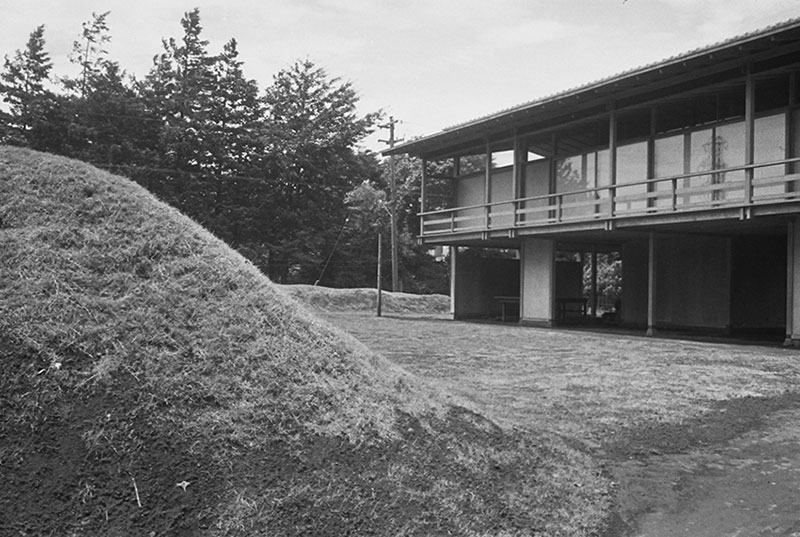 ---
Experience Japanese Architecture to Scale in 3D, Courtesy of Rhizomatiks Architecture and the Latest Technology
A creative artist the world has been paying much attention to and leader of Rhizomatiks, Saito Seiichi studied Advanced Architectural Design at Columbia University and is known for producing new media art based on the logical thinking and knowledge he cultivated through architecture. In this exhibition, Rhizomatiks unveils a series of new, immersive installations employing the latest laser fiber and video technology to recreate Japanese spatial concepts of various scales in their actual dimensions. Experience the dynamism of them all in three dimensions.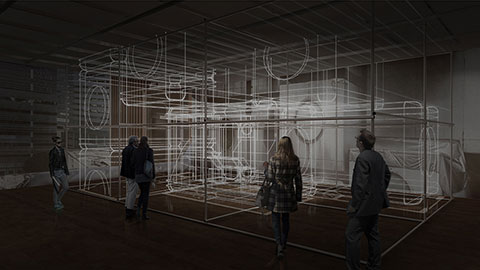 ---
Key Academic Documents from the History of Japanese Architecture
The exhibition will offer visitors a multi-layered understanding of the history of architecture through various resources. Examples include secret manuals for master carpenters that eventually leaked in pirated books during the Edo-period, a model of giyōfū (pseudo-European) architecture from the early Meiji period, a study model produced in the Meiji period for researching old Japanese architecture in the Taisho and early-Showa periods, Frank Lloyd Wright's Wasmuth Portfolio (1910) which had a great impact on the development of Modernism architecture, and a prewar chaise longue designed by Charlotte Perriand with straw to improve the lives of farmers in the northeast of Japan.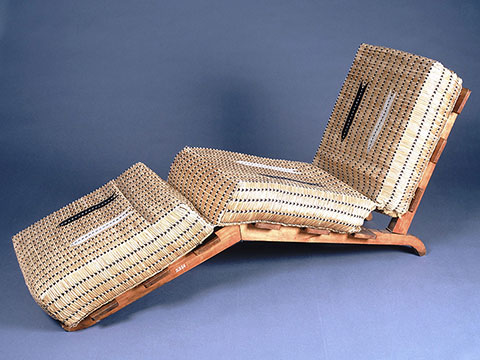 ---
Book Lounge Featuring Modernist Furniture Masterpieces
A number of masterworks of furniture by designers including Kenmochi Isamu and Cho Daisaku that played key roles in the development of postwar Modernism interiors are today part of art museum collections, but usually cannot be handled by the public even when on display. This exhibition brings together examples of their furniture still in use today, placing them in a lounge where visitors are able to touch and sit on them. The space will also include books for visitors to browse and learn more about the exhibition.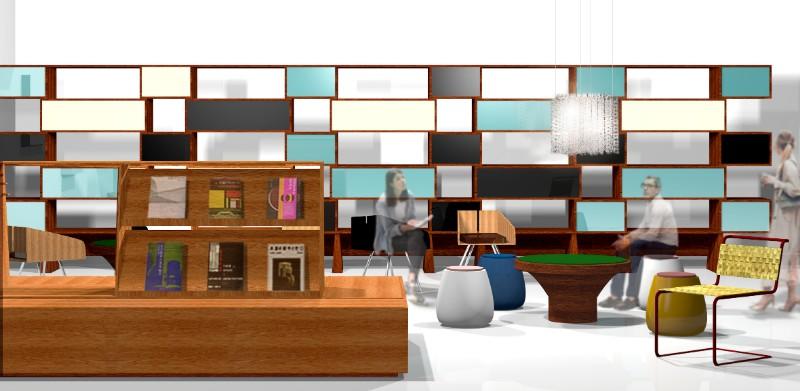 ---
The Latest Projects by Japanese Architects Working Internationally
Showcasing projects completed in recent years like The National Taichung Theater by Ito Toyo (Taiwan, 2016); SHOGIN TACT TSURUOKA by SANAA (2017); Ban Shigeru's Mt. Fuji World Heritage Centre, Shizuoka (2017), and Sugimoto Hiroshi's Enoura Observatory (2017), plus works in progress such as Ishigami Junya's House & Restaurant, and Oka Keisuke's Arimasuton Building. The exhibition also contemplates the architecture of the future, including project plans by team Timberize of timber super high-rises suitable for urban environments.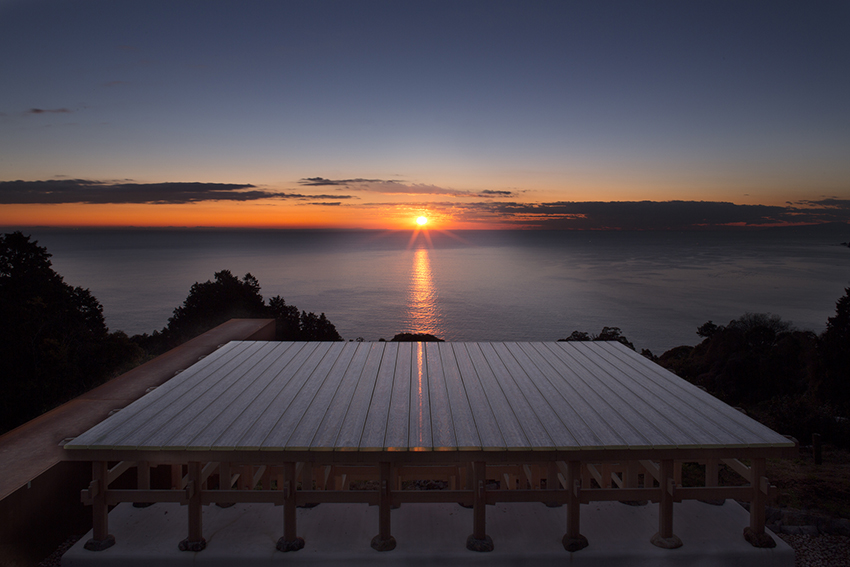 ---
Exhibition Design Meant to Accommodate Various Levels of Architectural Literacy, Allowing Visitors to Choose Preferred Level of Details (of the Exhibits)
The Mori Art Museum exhibition designers have worked with young architects Motogi Daisuke, Kudo Momoko and Kawakatsu Shinichi and graphic designers Hashizume So and Iida Shohei to come up with a totally new approach to exhibition design that takes into account the viewer's level of architectural literacy. The 5.5-meter walls of the exhibition galleries will be divided into three different levels: the top part over three meters from the floor designated the "distant view' area displaying the 'big picture' in the form of large-scale video footage, photographs, and text; the middle section from 1 to 3 meters ― the "mid-range view" area ― material forming the nucleus of the exhibit; and the bottom section under one meter from the floor (the "close-up view" area) providing detailed information such as plans and commentary. This configuration will allow visitors to choose and view their preferred level of detail, to match their personal understanding of the subject.