---
Please download the list of documents and works in the exhibition.(PDF/1,437KB)
---
[1] Possibilities of Wood
The wood culture cultivated by Japan, a nation 70 percent covered in forest, could be described as a sustainable system. The Japanese have been developing techniques and technologies for making the most of timber since ancient times, the secret manuals passed down through generations of master carpenters, and the timber framing in traditional architecture, being evidence of this culture of wood. Amid today' s fresh appreciation of wooden buildings, this section looks at the techniques and ideas behind Japan' s culture of timber construction, and its future potential.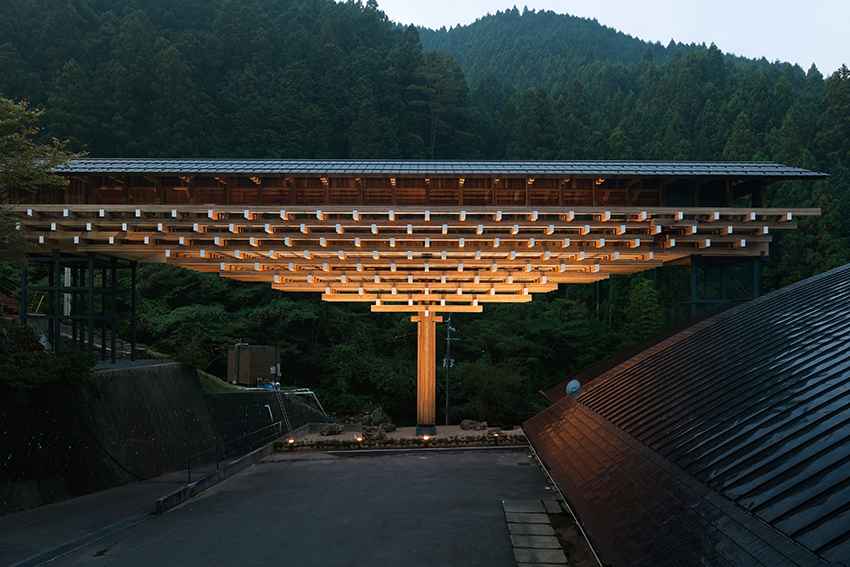 ---
[2] Transcendent Aesthetics
As evident in such concepts as mono no aware (sensitivity to ephemera), mujō (impermanence), and the praising of shadows, the Japanese aesthetic displays a transcendent attitude. Expression in art and design fuses a remarkable intricacy with daring, surpassing even such descriptions as "simple" or "minimal." This forms part of the genealogy that runs through Japanese architecture, whether timber construction, or exposed concrete.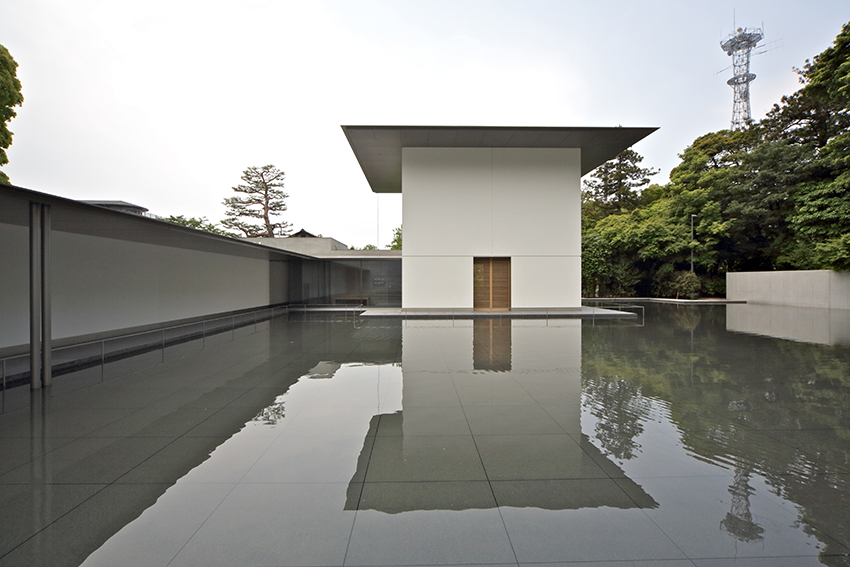 ---
[3] Roofs of Tranquility
Japanese architecture is said to be all about the roof. Roofs keep out rain and snow, while deep eaves make an ally of sunlight. In addition to their function in protecting those under them, roofs have a beauty in their curves and horizontal lines that gives them a symbolic quality as a reassuring presence within the landscape. This section will examine how the roof in traditional Japanese architecture has inspired architects in the modern and contemporary eras.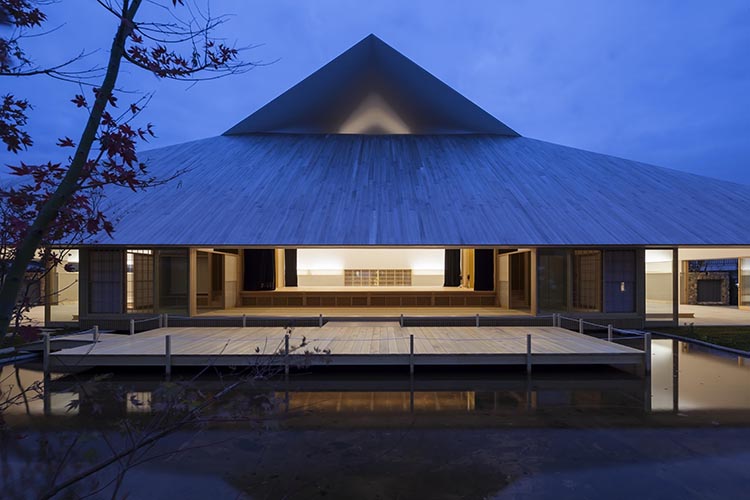 ---
[4] Crafts as Architecture
Architecture is a cumulation of crafts: prior to the arrival of the present concept of architecture from the West during the Meiji period, Japan had already mastered the kind of design sense that takes forms in nature and renders them abstract, as well as sophisticated craftsmanship, resulting in a highly mature and advanced manufacturing whereby the "whole" was formed from "component parts" made by inherited artisanship and design techniques, as can be seen prominently in the sculpture of the main shrine building of Nikkō Tōshō-gū Shintō Shrine. The genealogy of this kind of craftsmanship has passed down to the present all through modern and contemporary architecture.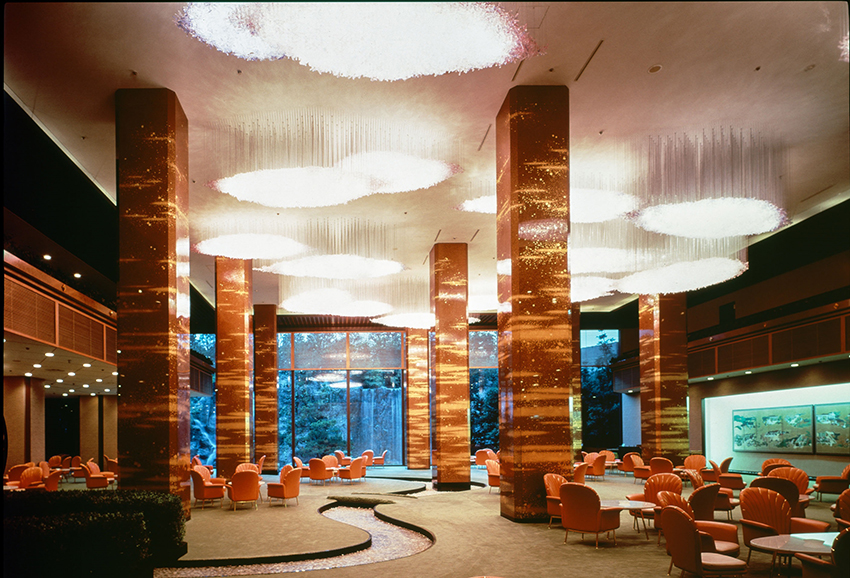 ---
[5] Linked Spaces
By the 20th century, what Japanese architecture showed the world was that buildings could be made without using walls to partition interior and exterior; that rooms did not have to be fixed in function, and that elegance could be maintained not by opulent adornment, but expression of the materials themselves. The ideal vision of open spaces in which practicality is linked to visual beauty, lives on in Japanese architecture today.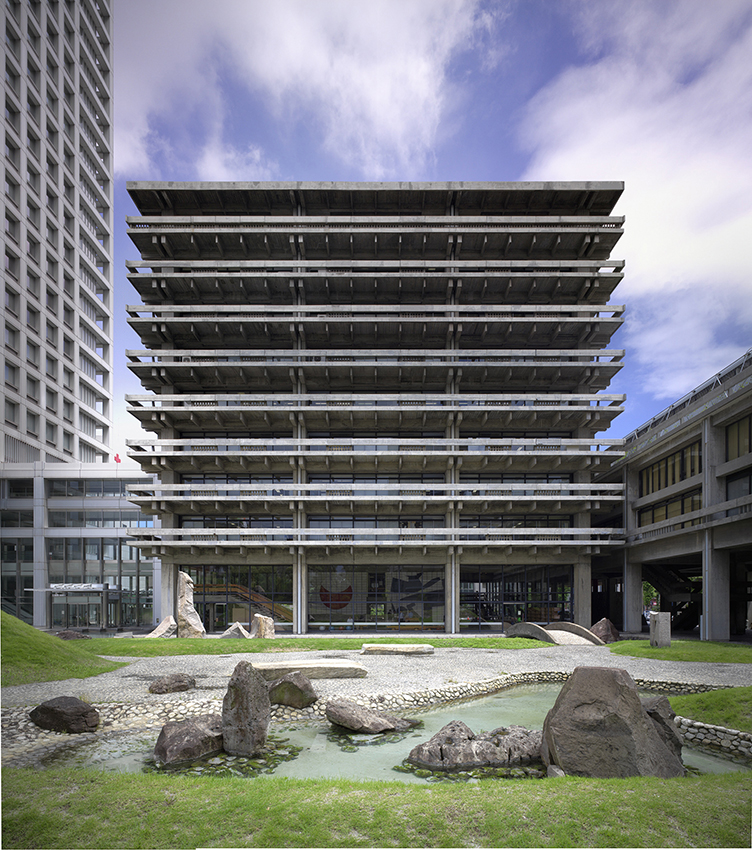 ---
[6] Hybrid Architecture
Traditional Japanese architecture has its origins in the skills and designs that arrived with Buddhism in the 6th century, its "Japaneseness" taking shape via the fusion and transformation of diverse cultures. This section includes examples of imitation Western architecture embarked on by master carpenters in the Meiji era, and the endeavors of Ito Chuta, who sought to develop a Japanese architecture from a global perspective. In today's multicultural world, the Japanese view that the world is inherently about compromise perhaps demonstrates an openness to the future that indeed, runs in its blood.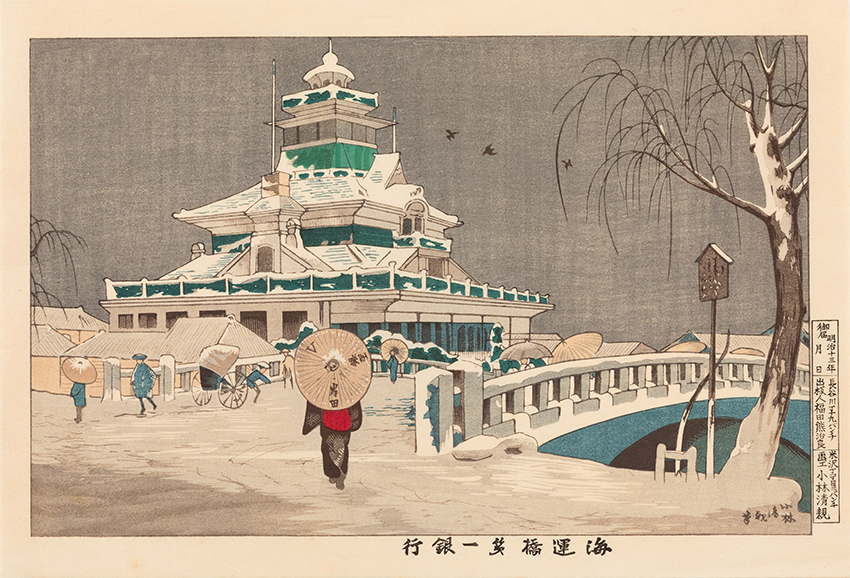 ---
[7] Forms for Living Together
The Japanese take on the "public" includes a tradition of spaces that connected people together such as nagaya collective housing, and terakoya schools. This section offers examples of architecture engaging with communities, such as a survey involving measurement of traditional villages, and the challenges of farming settlements prone to snow damage. Interest in "forms of living together" in Japan, a country embraced by both the bounties and dangers of nature, is growing as a means of forming new communities in modern society.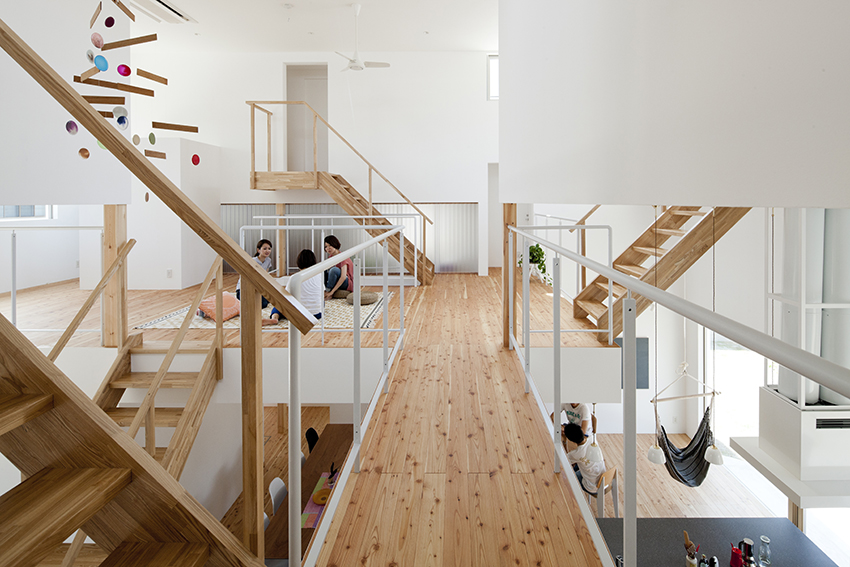 ---
[8] Japan Discovered
Aspects of the Japanese tradition identified and transformed by overseas designers represent important perspectives. The section will introduce the notion of "Japan" creatively interpreted by architects outside of Japan, including such pioneering talents as Frank Lloyd Wright and Antonin Raymond, who visited and practiced in Japan. Reference will also be made to internationally renowned examples of Japanese architecture built overseas.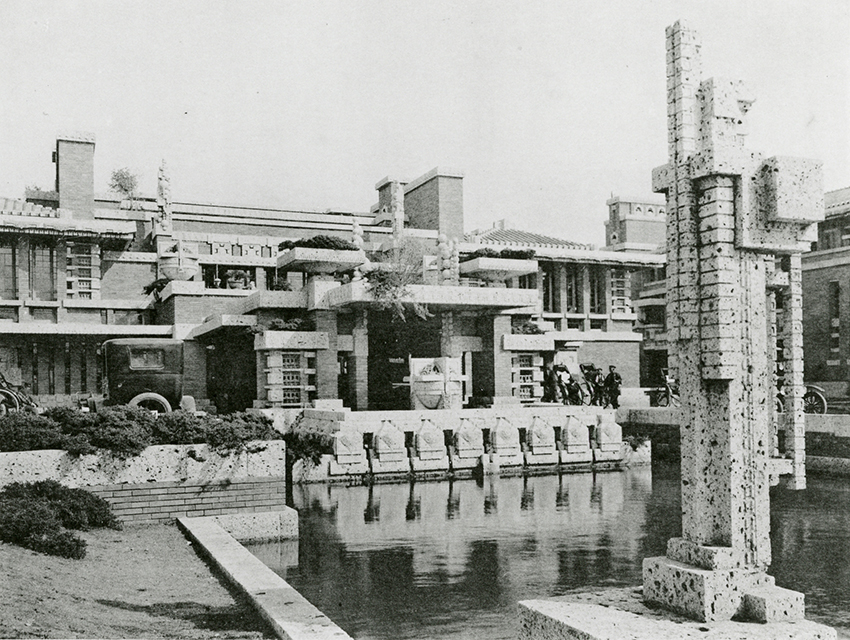 ---
[9] Living with Nature
Japanese paradigms can be seen to underscore awe toward nature, long worshipped in religious practice. How has this view of nature been reflected in the architecture of Japan? Architecture is viewed as part of nature, nature being one material in the making of architecture. The Japanese design borders with nature, and the Japanese view of nature as seen in architecture will be passed on into the future.