"ARTIST COOKBOOK BY MAM" Has Become a Book, Now Published in Print!
Initially as part of "MAM Digital" content facilitating people to enjoy art while at home, the "ARTIST COOKBOOK BY MAM" project was launched primarily on social media in May 2020 but it had quickly become one of our most popular projects to date, receiving more than 160,000 "likes" on Facebook.
By popular demand, the project in its entirety is now published in print as a book!
It features photos, drawings and stories behind the artists' original recipes sent to us during the pandemic from all over the world. The list of contributing artists includes Ai Weiwei, Shiota Chiharu, and Sopheap Pich (see below for the full list).
Available for purchase at the the MORI ART MUSEUM SHOP (3F, West Walk, Roppongi Hills), MORI ART MUSEUM SHOP 53 (within Mori Art Museum) or MORI ART MUSEUM ONLINE SHOP.
ARTISTS' COOKBOOK under Lockdown
Supervised and Edited by: Mori Art Museum
Price: 2,750 yen (incl. tax)
Size: B5 size (Softcover)
Number of Pages: 144
Date of Issue: July 26, 2021
Published by: SAYUSHA Co., Ltd.
Website: http://sayusha.com/catalog/books/art/partists-cookbook-under-lockdown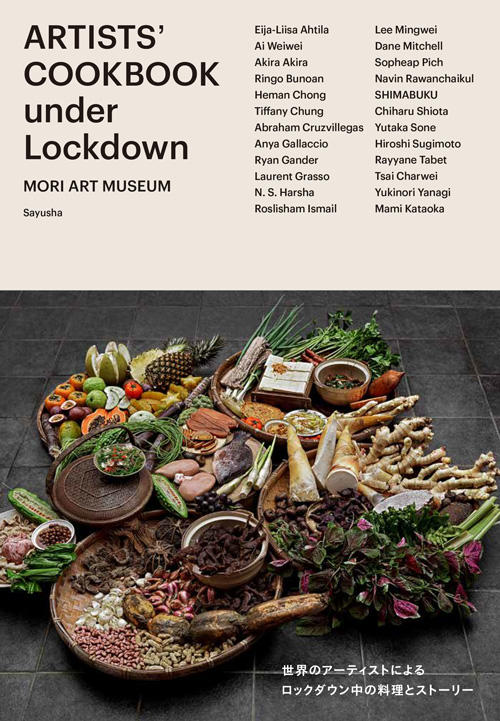 Contributing Artists
Eija-Liisa Ahtila
Ai Weiwei
Akira Akira
Ringo Bunoan
Heman Chong
Tiffany Chung
Abraham Cruzvillegas
Anya Gallaccio
Ryan Gander
Laurent Grasso
N. S. Harsha
Roslisham Ismail (ISE)
Lee Mingwei
Dane Mitchell
Sopheap Pich
Navin Rawanchaikul
SHIMABUKU
Shiota Chiharu
Sone Yutaka
Sugimoto Hiroshi
Rayyane Tabet
Tsai Charwei
Yanagi Yukinori
Special Contribution
Kataoka Mami(Director, Mori Art Museum)
Taiwan from "Food Photography" series
by Ai Weiwei
Photo: Sergio Coimbra, Washington Borges (Assistant)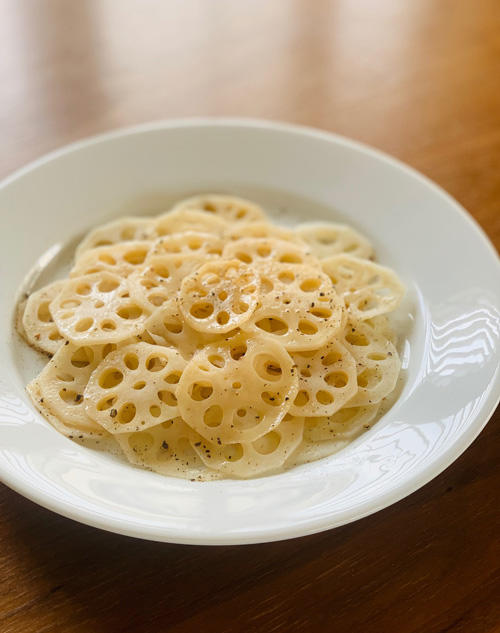 "Kusama Lotus"
by Kataoka Mami (Director, Mori Art Museum)
---
T.V. to See the Sky - Inspired by Yoko Ono's work, SKY T.V.
* This program will be streamed online, via Zoom.
* Advance booking is required.
This event is inspired by Yoko Ono's SKY T.V. in 1967 for the Lisson Gallery, which she described as "a T.V. just to see the sky." It broadcasts a live video feed of the sky from above the building where it was installed—a way to bring the sky inside, even if a space lacked windows. In collaboration with Yoko Ono, the Getty Research Institute and the Feminist Center for Creative Work will present a 24-hour video streaming of the sky via Zoom. A network of international institutions will participate in a live broadcast of the sky transmitted to audiences at home.
At a time of profound revolution and reflection, a time of restricted travel but great desire for connection, we seek to draw upon Ono's invocation of the sky as a space of generative possibility and renewal. The event takes place on June 21, 2021 to coincide with and celebrate the Solstice and the Strawberry Moon Eclipse (June 20-24).
Registration Link for Attendees
https://zoom.us/webinar/register/WN_SRK9XUXLSQOd0lQi35yWWQ
Date and Time
24-hour streaming; from 21:42, Monday, June 21, 2021
Fee
Free
* Please see here for list of participating institutions.