Special Screening: MAM Screen 015: Lu Yang
Screening Period: Friday, February 18 - Sunday, May 29, 2022
MAM Screen is a series of exhibition programs where extraordinary works on video from around the world are showcased. The 15th edition of the series features the work of Lu Yang (born 1984 in Shanghai), where he continues to be based.
Production documentary videos of a MAM Screen 015-featured work, DOKU - Hello World, will be available online, exclusively on the "MAM Digital" platform.
MAM Screen 015: Lu Yang
Exhibition Period: Friday, February 18 - Friday, May 29, 2022
Organizer: Mori Art Museum
Curated by: Tokuyama Hirokazu (Associate Curator, Mori Art Museum)
* Exhibition webpage: https://www.mori.art.museum/en/exhibitions/mamscreen015/
---
Lu Yang DOKU - Digital Human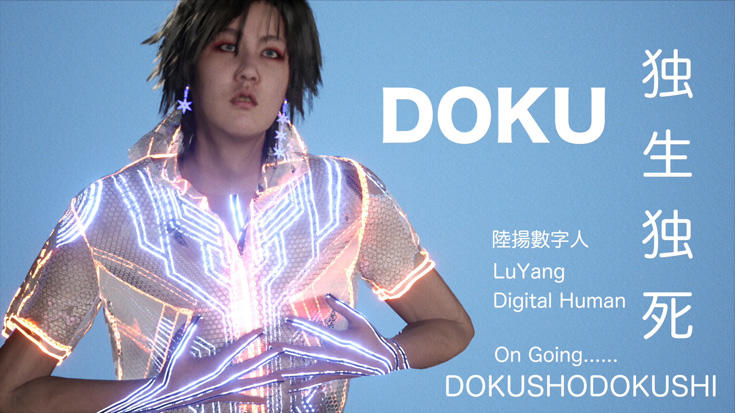 ---
Lu Yang DOKU - Facial Capture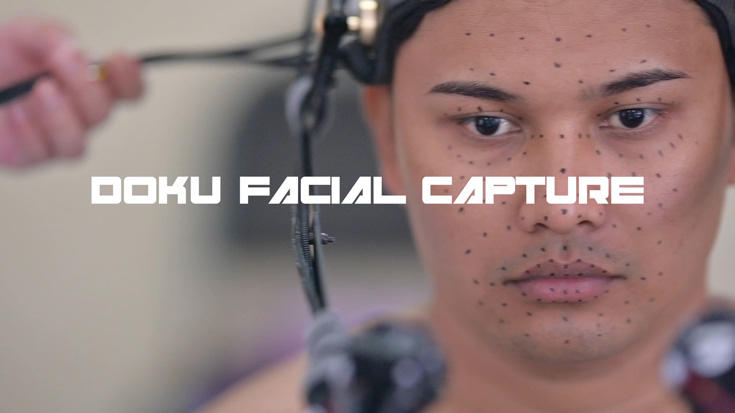 These are documentaries about the making of Lu Yang's avatar, DOKU. He used the latest advances in motion-capture technology to encode the character with the movements of a professional dancer as well as the movements and facial expressions of traditional Balinese dancers.
The DOKU project has involved many collaborators across different fields and disciplines. Japanese Jomon tattoo master Oshima Taku, for instance, created several tattoo designs for DOKU. The highly- renowned musician P*Light created music for DOKU's first major work DOKU - Hello World, while Chinese tech company FACEGOOD backed it up with a support on the facial motion-capture technology. Styles of the dance filmed in Bali and incorporated by using the motion-capture technology are also wide-ranging: among them are the pop dance by Japan's kEnkEn; legong dance by Ni Kadek Sudarmanti; baris dance (warrior dance) by Dewa Putu Selamat Raharja; and Rangda and kebyar duduk dance by I Wayan Purwanto.
Lu Yang describes being reborn as various characters in a virtual space as "digital reincarnation." With an AI version currently in planning, DOKU will perhaps continue to reincarnate and evolve further as new technological innovations emerge.