Online Screening of Mori Art Museum Collection: John Wood and Paul Harrison
Screening Period: Friday, April 30 - Sunday, August 1, 2021
The "Screening" of MAM Digital features a limited period online presentation of the video works Photocopier and 1%, which were both exhibited in MAM Project 005: John Wood and Paul Harrison in 2007, and thereafter added to the Mori Art Museum Collection.
John Wood and Paul Harrison (Wood b.1969, Harrison b.1966) began producing works together in 1993, and currently continues to work internationally while based in Bristol and Liverpool, UK. Their work takes on various forms including video, sculpture, prints, and drawings, many of which are minimalistic yet witty and full of humor. While their work explores aesthetic elements, they also appear to be projections of comical events that are hidden within the real world. In their video work, various small items, props, and the artist's own body move, stop, and undergo changes, however the artist's attempt is not always successful, and even the small errors and mishaps that occur are presented. Such could be regarded as expressing the joys and troubles experienced in the production of works and in their everyday life.
The video works screened on this occasion each bring focus to mundane things such as a photocopier and ball, however though means of visual illusion, permeate with a sense of suprise and unpredictability. These two works, which are simplistic yet bring smiles to those who view them, perhaps arouses our imagination and conveys to us the possibility of such scenes occurring within the context of our daily lives.
John Wood and Paul Harrison
John Wood and Paul Harrison began working together in 1993. Their major solo exhibitions include shows at the Museum of Modern Art, Queens (New York, 2004), the Museum of Fine Arts, Houston (Texas, USA, 2011), NTT InterCommunication Center [ICC] (Tokyo, 2015), and Contemporary Art Gallery, Vancouver (Canada, 2016), among others. They have participated in group exhibitions such as, The British Art Show 5, Stills Gallery (Edinburgh, UK, 2000) which toured to venues across the UK, the 4th Gwangju Biennale (Korea, 2002), Private Utopia: Contemporary Art from the British Council Collection, Tokyo Station Gallery (2014) and other venues across Japan, and Mere Constructions, KANAL - Centre Pompidou (Brussels, 2019).
---
John Wood and Paul Harrison Photocopier
This work presents straightforward footage of pieces of paper coming out one after another from a copy machine. A straight line representing the horizon is printed on the paper, upon which an image of a yacht can be seen, but strangely, the position of the yacht changes each time the paper is printed. It appears to look a like a flipbook of sorts, produced due to a malfunction of the copy machine. Would we feel angered and frustrated if this happened when we were trying to make a photocopy? Or would we simply just laugh?
---
John Wood and Paul Harrison 1%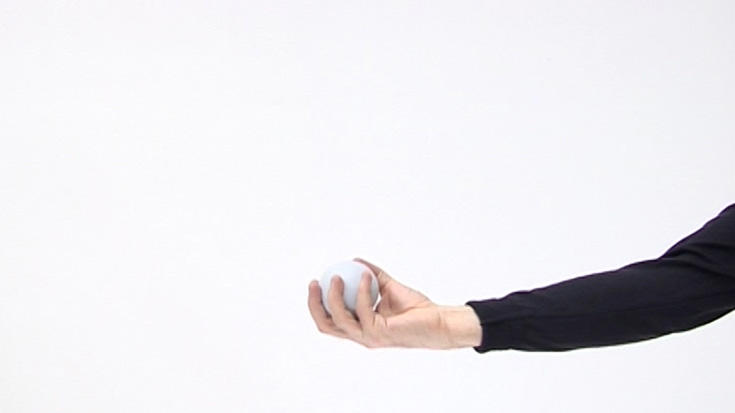 In this work, the hand of a person wearing a black long-sleeved top is seen against a white wall in the background. The person throws the ball up in the air and catches it when it comes down, yet curiously enough, the white ball gradually turns black, and then once completely black, gradually turns back to white again. As the title suggests, the color of the ball changes in 1% increments through editing, however no CG techniques are used. Behind the work is the meticulous and painstaking effort of actually repainting the color of the ball a hundred times.