"Free Admission for Another Energy Generation" Campaign
For a limited time, Mori Art Museum is launching a free admission campaign for visitors from the same generation as the Another Energy artists, namely, aged from 72 to 106.
For:

Those Aged 72-106

Campaign Admission:

Free
* Usual admission fee for seniors is 1,700 yen [weekdays] / 1,900 yen [Sat., Sun., and holidays].
* Please present a valid form of ID at the "Museum & Observatory Tickets / Information" (3F, Roppongi Hills Mori Tower) on the day of your visit.
* Please note that this free admission does not apply to tickets purchased online.
Period:

Saturday, September 18 - Sunday, September 26, 2021
* Carmen Herrera had her 106th birthday in May, and Miriam Cahn her 72nd this past July.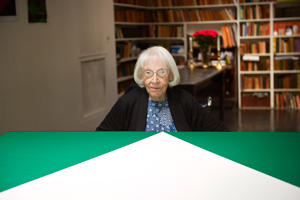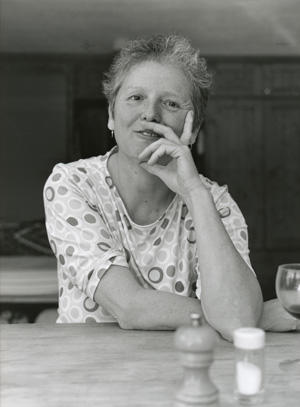 ---
Book Store B&B Fair: "Yet Another 'Another Energy'"
Another Energy exhibition-related fair has been ongoing at the book store B&B, located in Shimokitazawa, Tokyo.
At the bookstore B&B, Another Energy exhibition catalogue, original goods and merchandise, various books in theme of "another energy" selected by B&B and ZINE, 30 lineups in total, are showcased and sold.
Book Fair at Book Store B&B: "Yet Another 'Another Energy'"
Fair Period:

Saturday, September 11 to Sunday, October 17, 2021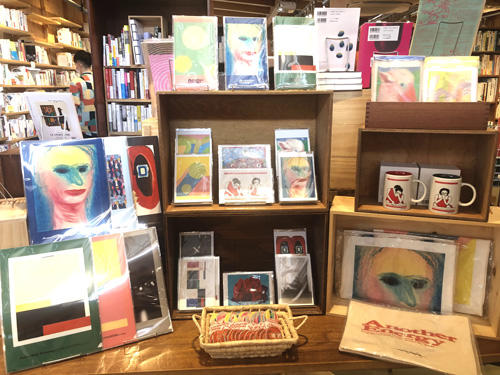 B&B
BONUS TRACK 2F, 2-36-15 Daita, Setagaya-ku, Tokyo 155-0033
http://bookandbeer.com/
---
Special Discount Campaign "One-Coin Admission for Students and Children for a Limited-Time Only"
Mori Art Museum is launching a special discount campaign to show support to students and children for a limited time only - from Thursday, April 22 (exhibition opening day) through Monday, May 31, 2021, students and children are each admitted to the Mori Art Museum for just "one coin," i.e., 500 yen across the board.
A number of many students and children are currently affected by the spread of COVID-19. Museum is running this campaign in hopes of providing them with opportunities for physical learning and experiences.
Special Discount Campaign "One-Coin Admission for Students and Children for a Limited-Time Only"
For:

Students: University, College/Jr. College, High School Students
Children: Those from Age 4 up to those in Junior High School

Campaign Admission:

500 yen, across the board for students and children
* Admission for a student usually is 1,300 yen [weekdays] / 1,400 yen [Sat., Sun., and holidays] and for a child 700 yen [weekdays] / 800 yen [Sat., Sun., and holidays].

Period:

Thursday, April 22 - Monday, May 31, 2021

Saturday, July 31, 2021