Lee Ufan
Featured at this exhibition is one of Lee Ufan's earliest works, Relatum (1969/2020), that epitomizes the artist's Mono-ha outlook, plus a three-dimensional work Relatum - Dissonance (2004/2020), and two new large-scaled Dialogue (2019, 2020) paintings. Lee's philosophy of making and not making, as well as depicting and not depicting, invariably part of his works, is evident throughout these offerings spanning several decades.
"Relatum" is a word that Lee Ufan has continued to employ comprehensively in the titles of his sculptural work since the 1970s. It expresses Lee's idea that things are formed through their relationships with the world around them and that nothing exists by itself. This philosophy is reflected not only in his artworks but also appears repeatedly in his writings, paralleling the stance he has adopted in life. South Korea and Japan, East and West, practice and theory, painting and sculpture, subject and absence, nature and artifice, making and not making - between these binary constructs, Lee himself functions as an energy or medium in given spaces or situations, searching for moments of tension and equilibrium within a certain space and time.
Moving to Japan in 1956, Lee started working fully as an artist and critic in around 1968. One of the works on display, Relatum (1969/2020), is surely the work most representative of the then-contemporary movement of Mono-ha, for which Lee would subsequently become a central theoretical figure. Its approach, whereby an artwork, regardless of sculpture or painting, comes about through the interdependency and encounter between the work's subjects and the void and space around them, can also be seen running through the exhibits Relatum - Dissonance (2004/2020) and the two new paintings from the "Dialogue" series produced in 2019 and 2020.
The various iterations of modernism that unfolded around the world have recently attracted renewed attention, while the international assessment of Lee Ufan and Mono-ha continues to rise, including in South Korea, China, and other Asian nations. "I have criticized the modern almighty," Lee says, "while committing myself to introducing into artistic expression the act of not making, not drawing, or the other and the external." With the current prominence of his and his peer's work, what Lee has asserted and explored in his career is finally realizing its full potential.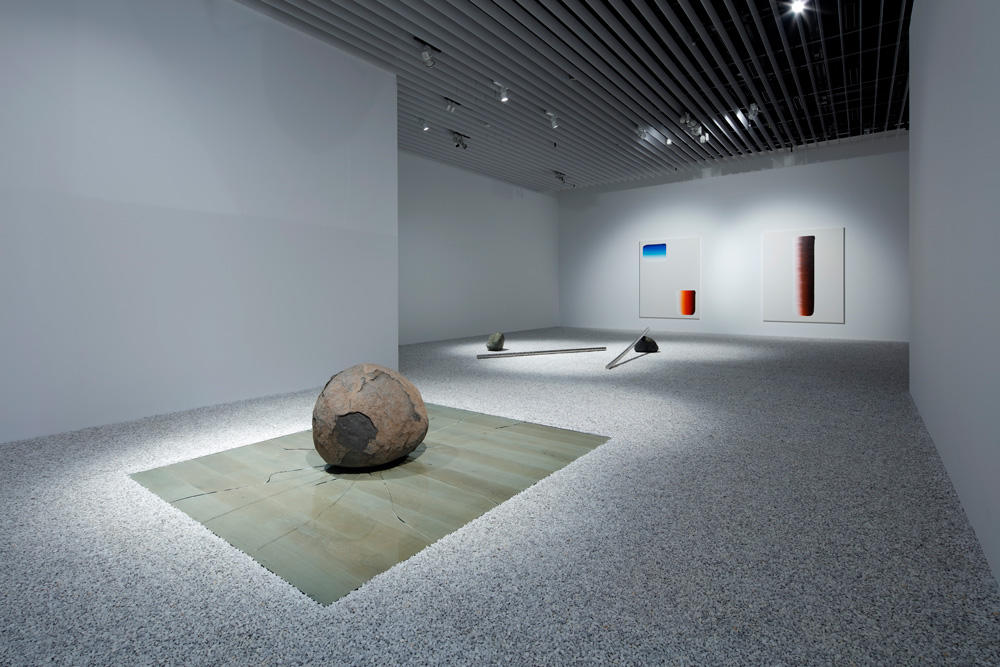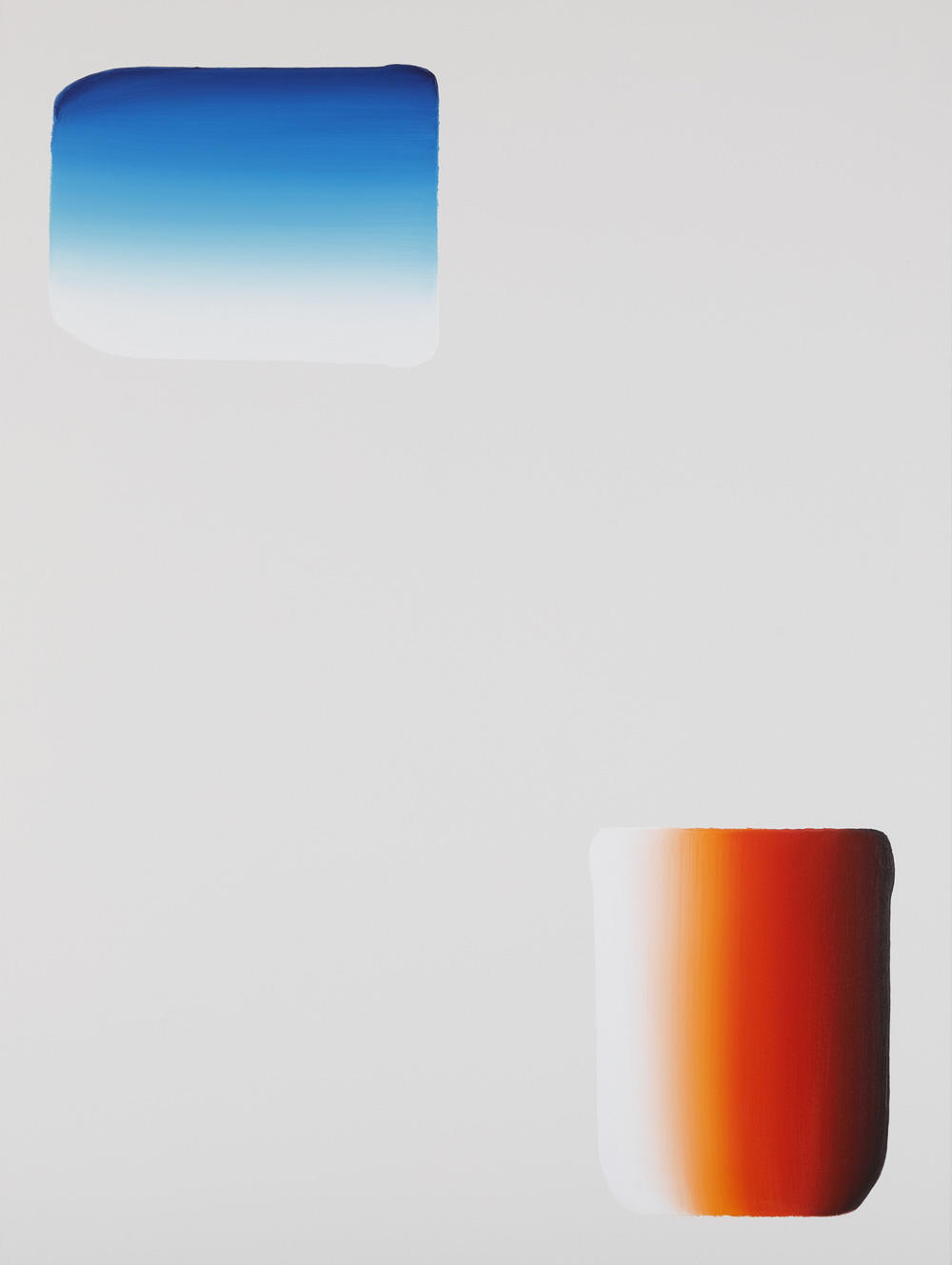 ---
Lee Ufan Archives
In the "Artists' Archives" section of the STARS exhibition, chronology of major exhibitions, catalogues, installation-view photographs, exhibition reviews and other materials related to each STARS artist shed light on the international standing of the artist over the decades. The career timelines of the artists presented in the exhibition gallery are also included in the catalogue and it is available from the link below.
Download the career timeline of Lee Ufan. (PDF/400KB)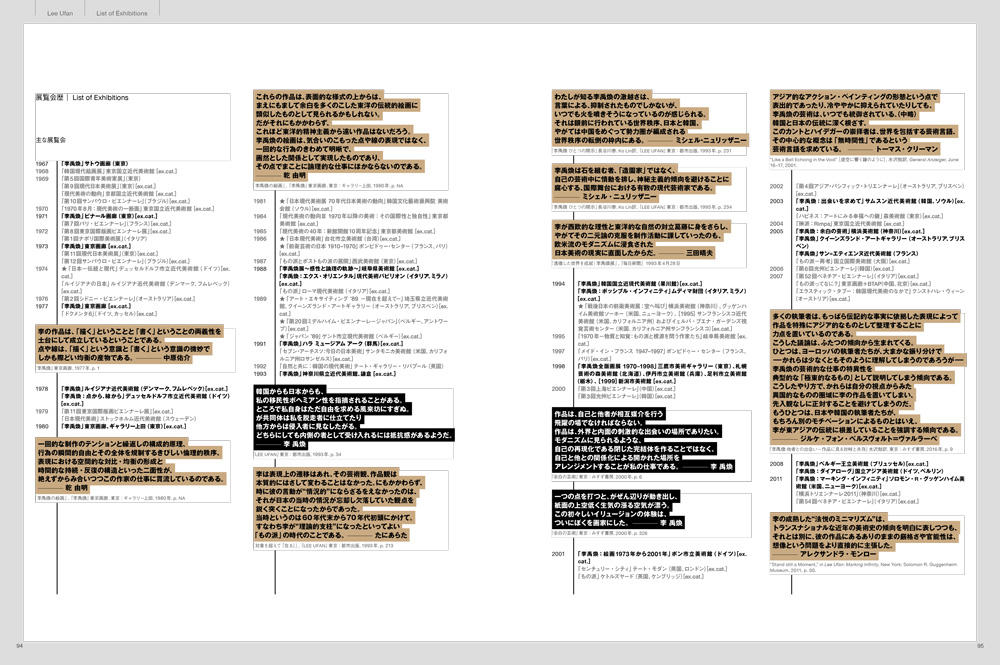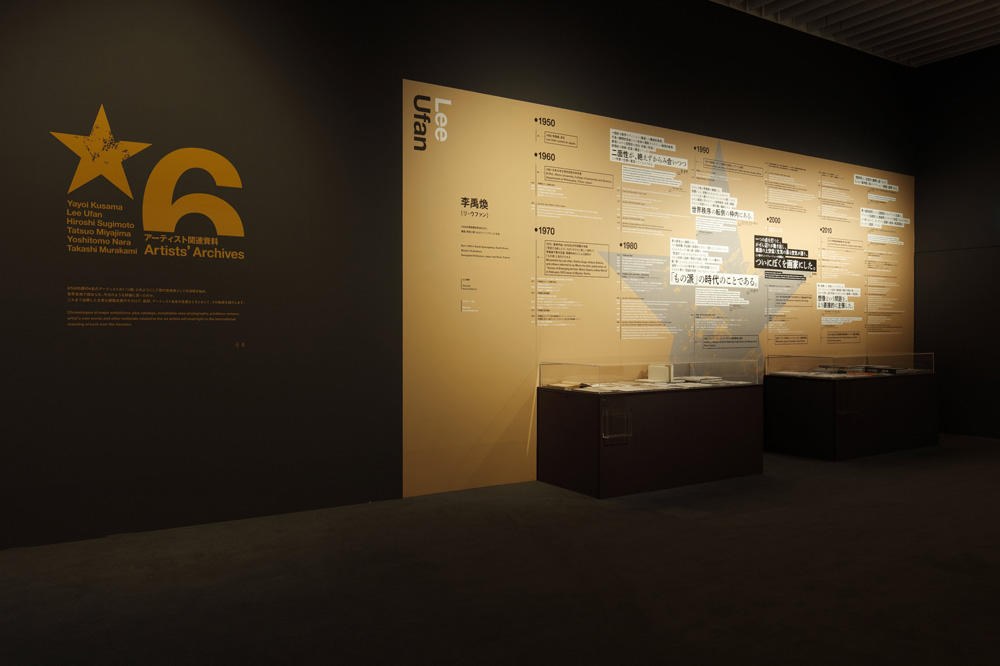 ---
Profile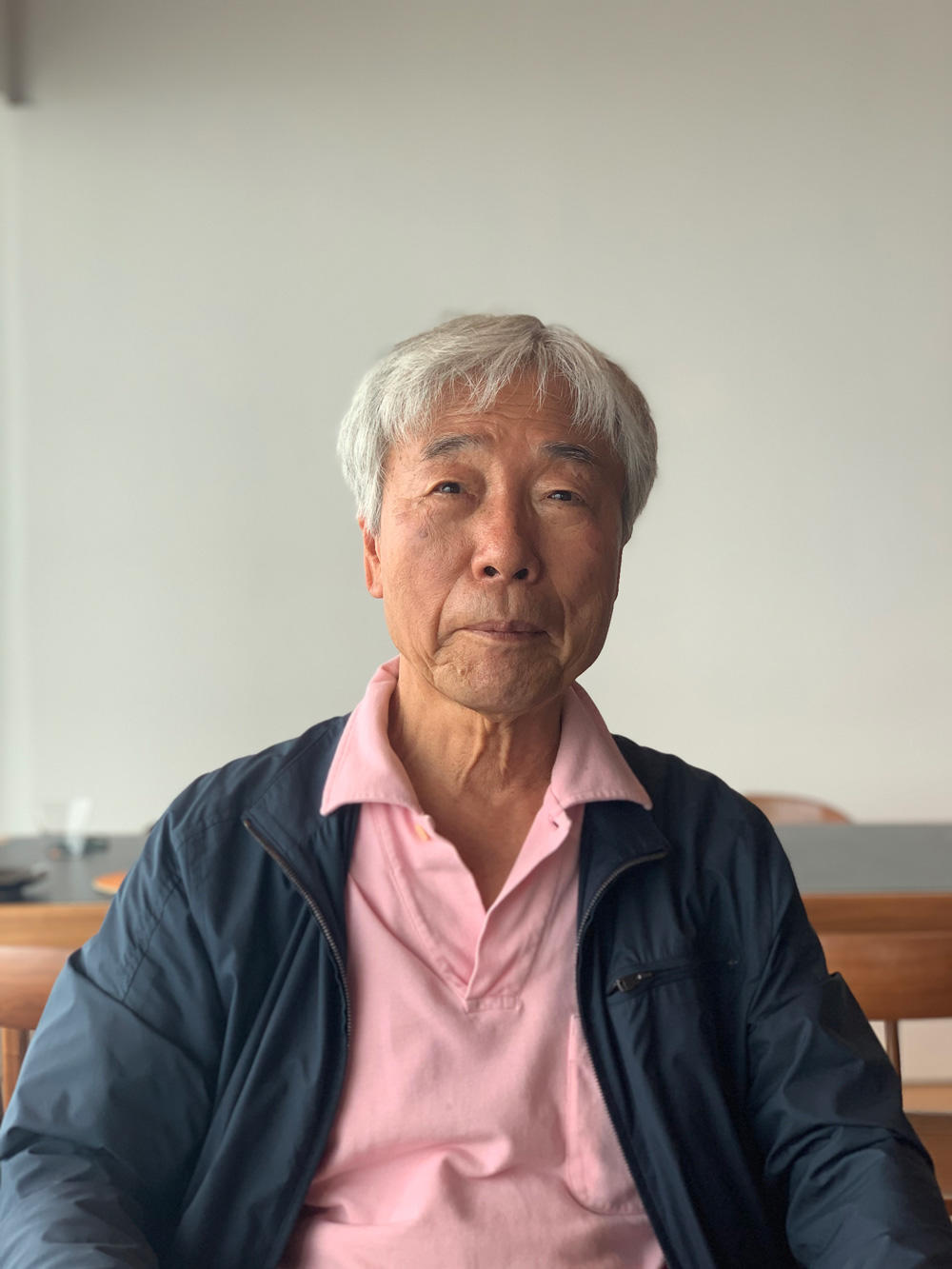 Born 1936 in South Gyeongsang, South Korea. Based in Kamakura, Kanagawa Prefecture. During Japan's period of high economic growth, as criticism of modernity was mounting around the world, a sculptural movement that rejected the idea of production and presented objects and materials as they were was born - a movement that later came to be known as "Mono-ha." In terms of this movement, Lee created artworks that were attuned to the mutual, reciprocal relationships between things. He also won an art criticism prize from Bijutsu Shuppan-Sha in 1969 for an essay called "From Object to Being." Through his activities as a critic, Lee made a major contribution to how Mono-ha was theorized. Ever since the Contemporary Korean Painting exhibition held at the National Museum of Modern Art, Tokyo in 1968, Lee has also played a key role for exchanges between the Japanese and Korean contemporary art worlds. After participating in the Biennale de Paris in 1971, he started to exhibit his work in Europe, mainly Germany and France, and continues to do so to this day. Lee held a large-scale retrospective at the Guggenheim Museum, New York in 2011, a major solo exhibition at the 7th Palace of Versailles in 2014, and a solo exhibition at the Centre Pompidou-Metz, France, in 2019. The Lee Ufan Museum opened on the island of Naoshima in Japan in 2010, while the Space Lee Ufan opened at the Busan Museum of Art in 2015. As Mono-ha has come to be reappraised at a global level, along with an increasing interest in postwar Japanese art and comparative research into non-Western modernisms, there is also a rising tide of interest in the diverse practices that have spanned Lee's 50-year career.