Exhibition-Related Learning Programs
A series of talks by STARS participating artists along with various online programs (as part of "LEARNING ONLINE" under "MAM Digital") are currently in planning. Check the website for the latest information and updates.
Inquiries: Learning, Mori Art Museum
E-mail:  
---
Exhibition Catalogue
Essays by:
Kataoka Mami (Director, Mori Art Museum)
Kondo Kenichi (Senior Curator, Mori Art Museum)
Tsubaki Reiko (Curator, Mori Art Museum)
Tokuyama Hirokazu (Associate Curator, Mori Art Museum)
Yahagi Manabu (Assistant Curator, Mori Art Museum)
Nanjo Fumio (Senior Advisor, Mori Art Museum)
Alexandra Munroe (Senior Curator, Asian Art and Senior Advisor, Global Arts, Solomon R. Guggenheim Museum; and Interim Director, Curatorial Affairs, Guggenheim Abu Dhabi Project)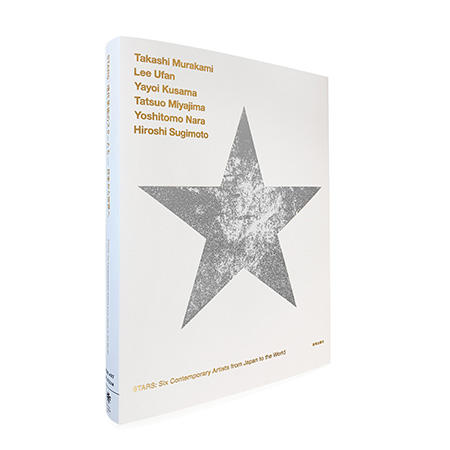 Size: A4 variation (28.2 x 21 cm)
Number of Pages: 312 pages (TBD)
Languages: Japanese-English bilingual
Price: 3,300 yen (incl. tax)
Date of Issue: Late September 2020 (TBD)
Edited & Published by: Mori Art Museum, Tokyo and Bijutsu Shuppan-Sha Co., Ltd.
Inquiries: Mori Art Museum ShopTel: +81-(0)3-6406-6118
---
Audio Guide
A web-application STARS audio guide is available for the Museum visitors. This audio guide includes a series of artist interviews and introduces the exhibited works in the exhibition.
* Accessible only at the venue (Museum).
* As the guide is via web application, visitors are requested to bring and use their own devices (e.g. smartphones, tablets) and earphones.
* Neither devices nor earphones are available for rent.
Number of Tracks: 14
Length: Approx. 30 min.
Available in: English/Japanese
Rental Fee: 500 yen (incl. tax)
Yayoi Kusama's audio recording is courtesy of The Asahi Shimbun Company.